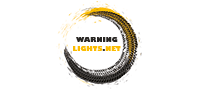 Hi there,
If you write to us, make sure the information about your name, surname, and contact information is correct. We will reply to all messages within 24 hours on weekdays at the latest. Before contacting us, please know that Warninglights.net is not associated with any party or institution. For more information, please check the About Us page.
Explain the Need for Advertising
Please explain your advertisement needs, as advertisers are reviewed on a case-by-case basis.
All the information found on this site should be read as pure information and never a replacement for an official document. Warninglights.net cannot be held responsible for any inaccurate, incomplete, or incorrect information that might be found on the site. All users are implied to have accepted this rule prior to accessing the site.
You can also review our Term of Use, About Us and Privacy Policy pages.