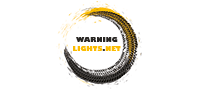 Dear visitor,
Please read our privacy policy page carefully before using our website.
Who we are
Suggested text: Our website address is: https://warninglights.net.
Comments: Important points to remember
We do collect information from comment forms and IP addresses when a visitor leaves a comment.
Your email will be tested to see if there's an account that matches. If so, your profile picture will be showed on the context of your comment.
What is a media agency?
If you upload images on to a website, try not to include any location data (EXIF GPS) in the image. This can easily be extracted by downloading the image and extracting location data.
How this blog protects your data
This text will say: "If you leave a comment on this site, you may agree to letting our site save three cookies on your computer. This means that you don't need to re-input your details if you visit this site again and comment in the future. These cookies are saved for a year."
If you visit our login page, we'll collect your browser's cookies and determine if your browser accepts cookies. We won't collect any personal information and this cookie will be discarded when you close your browser.
Logging in will save your preferences for the paragraphs above and cookies will persist for the specified amount of time. If you log out, those cookie will be removed.
If you edit or publish an article, an additional cookie will be saved in your browser. This cookie includes no personal data and simply indicates the post ID of the article you just edited. The cookie expires 1 day after it was set.
What to do if other sites embed content in your website
Articles on this site may contain images, videos, and more. They behave the way if someone visited the affiliate content by themselves.
These sites will collect data about you, use cookies, and embed third-party content.
Our data privacy policy
Your IP address will be included in the reset email if you request a password reset.
How long we keep your data
Comments are automatically approved for future comments to be fast and efficient.
When you create a profile on our website, we store the personal information you provide. However, you can view and edit that data and change your username at any time.
Which of your data is protected by confidentiality
Request your data from this website and delete it from our records if you wish.
What happens to your data after it is sent and received.
Suggested text: Visitor comments may be checked through an automated spam detection service.
You can also review our Term of Use, About Us and Contact Us pages.