Driving in a Nissan Kicks can be an enjoyable experience, but drivers need to understand the meaning of the various Nissan Kicks dashboard warning lights. This post provides useful information regarding common dashboard warnings that may appear in a Nissan Kicks. With this knowledge, drivers have greater insight into their vehicle's performance and will be better equipped to take appropriate action when necessary.
Regularly monitoring one's car for any lighting indicators on the dash is an excellent way to ensure optimal safety and performance while driving a Nissan Kicks. Being aware of what each light means helps drivers identify potential issues with their vehicles quickly and allows them to take corrective measures if needed. Knowing how to interpret these signals goes far in helping maintain peace of mind while enjoying a comfortable drive in this popular model from Nissan.
📢Read also: Nissan Qashqai Dashboard Forward Emergency Braking Warning Light
Is Nissan Kicks a Reliable Car?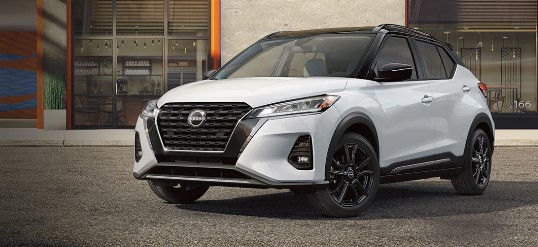 The Nissan Kicks is a reliable vehicle that offers great value for money. It comes with an impressive list of features, such as automatic emergency braking and blind-spot monitoring – both standard safety technologies.
The engine provides good performance while delivering excellent fuel economy, making it an attractive choice for those looking to save at the pump. The interior is comfortable and spacious – perfect for longer journeys or family outings.
Furthermore, drivers have reported few issues over time with the Kicks, making it a dependable option that won't break the bank!
For those seeking a reliable car without breaking their budget, look no further than the Nissan Kicks. With its impressive roster of features and near-flawless reliability reports from owners, you can be sure this model will provide years of safe driving enjoyment at an affordable price point. Whether you're commuting around town or taking a road trip out of state – know that your journey in the Kicks will be enjoyable and worry-free!
 Further reading: Ram Promaster 3500 Dashboard Warning Lights
Nissan Kicks Warning Lights and Color Descriptions
Nissan Kicks drivers should be aware of the different warning lights on the dashboard and know what they mean. This guide outlines the meaning of each Nissan Kicks warning light, ensuring you stay safe and informed while behind the wheel.
Red Warning Lights: These lights indicate an urgent situation requiring immediate attention and action.
Yellow Warning Lights: These lights alert drivers of a potential hazard or cautionary condition ahead.
Amber Warning Lights: Drivers should know that these yellow-orange tinted lamps usually signify changes in road conditions or slippery surfaces where extra care is required when traveling through the area.

Green

or

Blue Warning Lights:

These lights warn motorists of upcoming traffic signals, intersections, construction zones, and other areas that require particular attention by drivers to avoid any conflicts on the roadway.
Nissan Kicks Fuel Outage Warning Light

If the fuel outage warning light appears on the dashboard of a Nissan Kicks, it is indicative that the vehicle is running low on fuel. This issue is common among many cars and can be quickly rectified by topping off the tank. If one neglects to refuel, however, there runs a risk of stalling out, which could leave them stranded. To prevent this from happening, drivers should monitor their fuel gauge regularly and fill up before reaching "E."

Nissan Kicks Hood Open Warning Light

The Nissan Kicks hood open warning light is on the instrument panel in the cluster's center. This light indicates that the vehicle's hood is not fully closed and latched. This feature ensures drivers are alerted to an open hood while driving, preventing potential injuries due to a possible sudden hood opening. If this light comes on, it is important to stop and check that the hood has been securely shut before driving again.

Nissan Kicks Cruise Control Ready Warning Light

If the Cruise Control Ready Warning Light on your Nissan Kicks is illuminated, the cruise control system has not been activated. To activate it, press the button located on the steering wheel. Once pressed, the light should turn off, signifying that cruise control is now available. If, for any reason, the light does not turn off or come back on while driving, there's likely a malfunction with the system and requires inspection by an experienced technician immediately.

Nissan Kicks Headlight On Indicator Warning Light

When a Nissan Kicks is initially started, all warning lights on the dashboard should appear. If any of these remain lit after starting the engine, it may signify a system issue requiring further investigation and prompt attention.

The headlight indicator light is located at the far left of the dashboard and appears as a headlight with an exclamation point inside. If there are problems with the headlights or daytime running lights, this light will come on. It's important to check this out immediately since faulty headlights can harm drivers and pedestrians. In some cases, replacing bulbs may solve the problem; however, electrical wiring issues or other components may need professional assistance for resolution.

Nissan Kicks Lane Departure Warning Light

The Nissan Kicks Lane Departure Warning Light is an innovative safety feature designed to help keep drivers safe on the road. If this light comes on, the system has detected that the vehicle is about to leave its lane. This may be due to a sudden turn or drifting off course and requires immediate correction to stay within one's designated lane. The Lane Departure Warning Light serves as a reminder of how important it is for drivers to remain attentive and make necessary adjustments promptly to maintain their safety while navigating roads.

Nissan Kicks Front Fog Indicator Light

The Nissan Kicks offers a yellow front fog light indicator to ensure maximum visibility in foggy conditions. When the front fog lights are turned on, this light is illuminated as a safety feature to alert other drivers of its presence. This helps improve overall driving safety during inclement weather and low-light situations.

Nissan Kicks Automatic Start-Stop Warning Light

If the Automatic Start-Stop Warning Light is illuminated on a Nissan Kicks dashboard, it indicates that the system has been disabled and needs a reset. To reactivate the system, press and hold the button for 5 seconds. Once this is done, the light will turn off, indicating that the system is operational.

Nissan Kicks Electronic Stability Control Off Warning Light

If the Electronic Stability Control (ESC) Off Warning Light comes on in a Nissan Kicks, the ESC system has been deactivated. This could be due to any number of reasons; however, most likely, there is an issue that needs to be serviced. It is highly recommended to take the vehicle to a certified Nissan dealer as soon as possible for proper diagnosis and repair of the problem.

Nissan Kicks Ice Warning Light

Driving in cold weather can present unique challenges for Nissan Kicks drivers. One of the most common warning lights that may appear on your dashboard is an ice warning light, which indicates wet or icy conditions and should be taken seriously. To remedy this issue, turning on your headlights and windshield wipers can help clear up any moisture buildup or snow accumulation. If the problem persists, driving to a warmer location is advisable for safety reasons.

Nissan Kicks Battery Charge Warning Light

When the Nissan Kicks battery charge warning light illuminates, it indicates that the vehicle's battery is not receiving power. Various issues, such as a faulty alternator or battery, a loose connection, or other problems with the charging system, can cause this. If this warning light appears on your dashboard, you should take your car to a qualified mechanic for evaluation and necessary repairs.

Nissan Kicks Gearbox Clutch Warning Light

When the Nissan Kicks gearbox clutch warning light illuminates, it indicates an issue with the transmission. This could be due to various problems, including low fluid levels, worn clutches, or faulty sensors. Individuals must have their vehicle serviced by a professional as soon as the warning light appears to minimize potential damage and ensure optimal performance.

Nissan Kicks Immobilizer Warning Light

If the Nissan Kicks Immobilizer Warning Light is illuminated on your dashboard, it means there is a malfunction in the vehicle's immobilizer system. This system prevents the engine from being started without the proper key. If not addressed immediately, this could cause problems with starting or stalling of the machine. To ensure safe and efficient vehicle operation, you should take it to a Nissan dealer or qualified technician as soon as possible for diagnosis and repair.

Nissan Kicks Transmission Temperature Warning Light

When the Nissan Kicks transmission temperature warning light comes on, it means that the transmission fluid has reached an unsafe temperature. If this happens, the vehicle will go into a failsafe mode, limiting performance to second gear only. This helps reduce damage to the transmission but can also significantly impact your driving experience.

To avoid further damage, drivers should immediately pull over and turn off their engines when they see this warning light. The car needs to cool down for at least 30 minutes before checking the transmission fluid level. After allowing time for cooling, check if the fluid is low and add more until it reaches its proper level. If necessary levels are met, contact a qualified technician immediately to diagnose and repair any underlying issues with your Nissan Kicks' transmission system as soon as possible.

Nissan Kicks Parking Sensors Warning Light

If the parking sensors warning light is illuminated on a Nissan Kicks dashboard, it indicates an issue with the parking sensors. Generally, this can be caused by dirt or obstruction of the sensors. To rectify this problem, clean the sensors with a cloth or compressed air. If this does not resolve the issue, then replacement of the sensors may be necessary.

Nissan Kicks Air Bag Warning Light

If the airbag warning light on your Nissan Kicks is illuminated, it's important to take prompt action. This indicates an issue with the airbag system, which could range from a loose connection to a malfunctioning sensor. Regardless of the cause, it should be addressed by a qualified technician as soon as possible.

The risks associated with an improperly functioning airbag system are high. If it fails to deploy altogether or deploys at the wrong time in certain collisions, this can result in serious injury or even death. For these reasons, do not hesitate to have your Nissan Kicks inspected if you notice that the airbag warning light has come on. By quickly diagnosing and repairing any issues, you can ensure that your vehicle's safety features remain reliable and effective when needed.

Nissan Kicks Oil Temperature Warning Light

The Nissan Kicks is equipped with an oil temperature warning light to alert drivers if the engine oil gets too hot. If this light illuminates, drivers must immediately pull over and turn off the engine. After a few minutes of cooling down, they should check their oil levels to ensure they reach the dipstick's full mark before continuing to drive. Overworking your engine or a problem with the cooling system can cause your oil temperature to become dangerously high and could result in serious damage if not addressed immediately.

Nissan Kicks Low Oil Pressure Light

If the Low Oil Pressure light appears on your Nissan Kicks dashboard, it indicates that the oil pressure in your engine is low.

This can be caused by a range of factors, such as:

Insufficient oil levels
An issue with the oil pump
A clogged filter
Sludge or debris in the lubricant
Worn-out bearings

If this warning becomes visible, you should ascertain whether there is enough oil in your engine and replenish it if necessary. However, if the alert persists after topping up, you must take your car to a qualified mechanic for assessment without delay.

Nissan Kicks Low Washer Fluid Warning Light

If the low washer fluid warning light is visible on the dashboard of a Nissan Kicks, it indicates that the reservoir for storing washer fluid has a low level. Refilling the pool with washer fluid as soon as possible is important to ensure optimal performance and visibility during driving conditions.

Nissan Kicks Loose Fuel Filler Cap Warning Light

Nissan Kicks models are equipped with a fuel filler cap warning light to alert drivers to any potential issues. If the light comes on, it indicates that the fuel filler cap is not securely tightened and should be checked for proper tightness. By doing so, drivers can reduce their risk of dangerous leaks or other fuel-related problems while ensuring they comply with safety regulations.
What problems do Nissan Kicks Have?
Nissan Kicks dashboard warning lights are designed to alert drivers of potential problems with their vehicles. However, some Nissan Kicks owners have reported issues with these lights. Some say they're too bright and distracting, while others report that the lights don't come on when they should or that they don't come on for any reason. In certain cases, new problems, such as engine issues and strange noises, have developed after activating these dashboard warning lights.
📢Read also: How To Turn Off Nissan Altima Master Warning Light
It is highly recommended for any Nissan Kicks owner experiencing difficulties with their dashboard warning light system to take it to a qualified mechanic or dealership for diagnosis and repair. Neglecting this problem could further damage the vehicle and put its occupants at risk. By having a trained professional look into possible malfunctions of the dashboard warning system, Nissan Kick's owners can rest assured that any necessary repairs will be made correctly and promptly.
The safety of Nissan Kick's owners is paramount, making proper maintenance essential to ensure the optimal functioning of all systems within the vehicle. Regular inspections by an experienced technician can help identify potential trouble spots before they become larger problems down the line — which may save you time, money, and stress in the long run! Taking your car to your local certified dealer or garage should be a priority if you suspect any issues related to your Nissan Kick's dashboard warning light system so that it can be accurately diagnosed and fixed swiftly by industry experts who know what needs doing first-hand!
🚨You may be interested in: Nissan Titan Years To Avoid
Responding to Nissan Kicks Dashboard Warning Lights with Ease
The Nissan Kicks dashboard warning lights play an important role in keeping drivers informed about the state of their vehicle. With a little knowledge about the meanings behind each morning, drivers can be better prepared to identify and respond to any potential issues with their cars. If a dashboard warning light stays on or reappears, it is best to get it checked out immediately at a Nissan mechanic or dealership. By doing so, drivers can ensure their car runs safely and efficiently again.
📢Read also: Nissan Pathfinder Years To Avoid
FAQs About Nissan Kicks
Why did they decide to halt the production of the Nissan Kicks?
In 2023, it was revealed that the production of the Kicks would cease in India due to its underwhelming sales figures. Additionally, the vehicle must be aligned with the Bharat Stage 6 Phase 2 emissions standards.
What are the potential drawbacks of the 2023 Nissan Kicks?
The 2023 edition of the Nissan Kicks, while compact and aptly suited for urban commuting, has been criticized for its lackluster engine performance and seating discomfort.
Which vehicles can be compared to the Nissan Kicks?
One might consider the Hyundai Venue for its sophisticated interior and commendable warranty. The Kia Seltos, although slightly pricier, boasts a more robust turbocharged engine. The Mazda CX-30 stands out for its ride quality and superior interior aesthetics.
Is the Nissan Rogue larger in size than the Nissan Kicks?
Indeed, the Nissan Rogue surpasses the Kicks in size, boasting more expansive dimensions, increased cargo space, and a roomier interior. However, both vehicles are designed to accommodate five passengers.