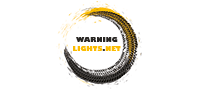 Dear visitor,
This blog contains terms of use. Please read them before proceeding.
Below are the terms for our site. Simply click on "accept" or "decline" to see which terms you agree to or disagree with. If you continue using the site, we assume that you have agreed to all of these terms and policies.
Any changes made by Warning Lights are deemed to be accepted by the user. These changes will be updated on site at all times.
Services offered by Terms Of Use
We will provide services according to the law and these changes will be effective upon publication on our site.
What are the legal considerations for my blog?
The owner of all text and images on our site is Warninglights and other company. It is against the law to copy content found on our site without written permission.
Explanation of what is shown in the Terms of Use
You agree that you will not use this site to break the law or infringe on the rights of other people.
Visitors to the site have legal and penal responsibility for their behaviors on the site. Neither warninglights.net nor Go-fast-host are responsible if visitors cause damages on third parties.
We continuously update the information on our site to be accurate and up-to-date. However, there may always be some differences due to these updates.
Warninglights.net may contain hyperlinks to other websites, applications and platforms operated by third parties that contain content we do not endorse or approve of.
Documents on our site are protected against viruses. Users should also take measures to protect their devices from virus infections.
We cannot guarantee that there will be no defects or errors in the services offered on warninglights.net. We reserve the right to terminate your access to our site and its services at any time without notice.
We're not liable for any damages, unless they were due to an intentional or negligent act by us. You can't claim compensation if it's been caused by us breaking our contract with you. The limitations on liability also don't apply in cases of bodily injury, health or loss of a human life.
You can also review our About Us, Contact Us and Privacy Policy pages.