Audi is renowned for its premium and luxurious vehicles that offer a comfortable drive. One of Audi's most reliable models is the TT, which offers many features to enhance your journey. It has excellent handling, precise steering, and powerful turbocharged acceleration making it easier to maneuver on any terrain. The interior comes with top-notch materials, comfortable seats, and various tech functions. These factors have made the Audi TT well worth considering as a viable option when buying an Audi vehicle – although some years should be avoided due to their lesser qualities.
⚡️Other article: Audi Tt Dashboard Warning Lights
Audi TT Years To Avoid (List Of Years)
The Audi TT has experienced a variety of issues, ranging from internal problems to engine system failure and electric problems. However, not all models have been afflicted by the same issues; some years are considered worse than others. The worst reported years for the Audi TT include 1998-2006 due to transmission problems and bad tires, 2009 due to engine system failure, 2006-2008 due to electric problems, and 2008-2010 due to interior issues.
2000 Audi TT: The model's main problems are fuse, clutch, and transmission issues.
2001 Audi TT: The 2001 model has high maintenance costs, engineering defects, and engine problems.
2002 Audi TT: False alarms, water pump issues, and ignition coil failure are most common in Audi TT 2002.
2003 Audi TT: You may find electric malfunctions, and gearbox problems in the 2003 TT.
2016 Audi TT: Fuel system malfunction and overheating are reported in the TT 2016.
2017 Audi TT: Safety concerns and engine failure is the main problem of the 2017 TT.
What Is The Worst Model Of Audi TT?
The 2001 Audi TT is considered one of the worst models for purchase due to its age, high maintenance costs, and lack of modern features. Additionally, this model has many problems, making it one of the least desirable choices in the Audi TT lineup.
What Makes These Audi TT Years Worth Avoiding?
Audi TT has been known for its excellent performance and modern features. However, some of the years of Audi TT have not lived up to expectations. These models, in particular, can present drivers with specific issues that negatively affect the driving experience. Each year presents unique problems, making it essential to do thorough research before purchasing.
2000 Audi TT Problems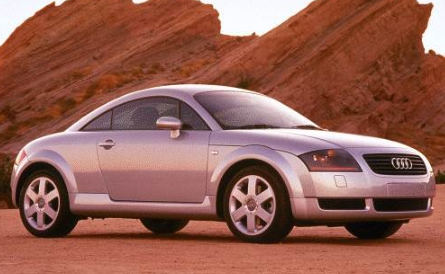 The Audi TT 2000 series, renowned for its aesthetics and performance, has an unfortunate history of mechanical problems. The fuse frequently breaks when starting the vehicle, and various users have found this issue to be highly irritating. In addition, some models also experience clutch issues due to leaking oil and transmission and engine malfunctions caused by similar circumstances. With age comes wear and tear, which can make repairing this model costly due to the rarity of its parts. All in all, these drawbacks should be kept in mind before investing in a car from the Audi TT 2000 series.
2001 Audi TT Problems
Audi TT 2001 has been subject to some unusual reports. Many people have mentioned that the repair cost of this model is incredibly high, with each issue costing more than $1000. Additionally, there are engineering defects present within the build quality, which can lead to minor noises and engine problems. The stability control system computer also often fails, while oil leaking is another common problem associated with this car; thus, it's best to avoid purchasing an Audi TT 2001 if possible.
2002 Audi TT Problems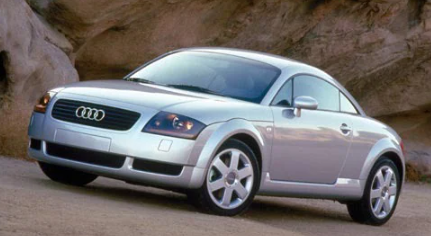 The Audi TT 2002 has a number of issues, one being the false engine light that can display when something is wrong, but not always. It could be due to an ignition coil or spark plug failure causing an engine misfire. Also, there have been reports of water pumps failing, resulting in costly engine fixes. Brake performance deteriorates over time and may cause them to fail abruptly. Overall, this model should be avoided for these reasons.
2003 Audi TT Problems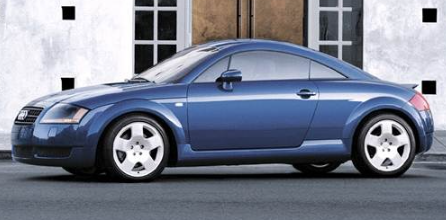 The National Highway Traffic Safety Administration (NHTSA) has issued a recall of the 2003 Audi TT due to electric and gearbox issues, as well as ignition coil failure and minor brake problems. These defects have posed a considerable risk to those driving the model, prompting many to avoid purchasing it. It is essential for potential buyers of this car to be aware of these known issues before making their decision.
2016 Audi TT Problems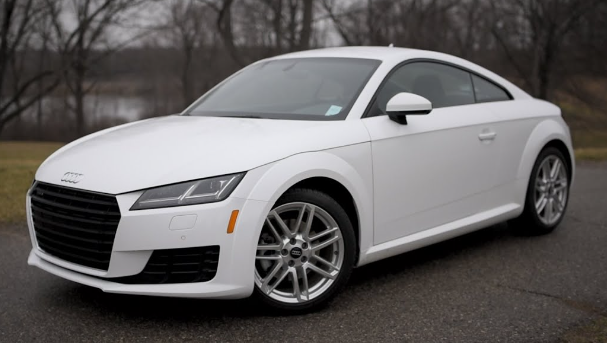 The Audi TT 2016 is not performing as expected, with its fuel economy below standard compared to other cars in the same class. Such a fuel system malfunction could lead to severe damage and even fire, putting anyone behind the wheel at risk. It is recommended that potential buyers forgo this model, in order to ensure their safety and satisfaction.
2017 Audi TT Problems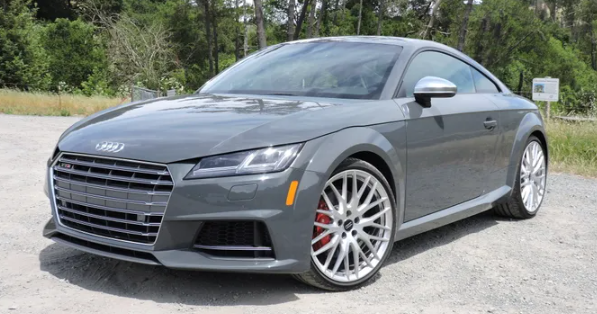 Audi faced a significant challenge when attempting to improve their 2016 TT model. Despite their best efforts, the car ultimately failed to meet consumer expectations. The National Highway Traffic Safety Administration was forced to recall it multiple times due to various safety issues; most notably, the airbag issue caused a severe deployment delay and could have had disastrous consequences for its drivers and passengers.
Additionally, light malfunctions, as well as accelerated wear of components such as spark plugs and valve cover gaskets, were also reported by users – all of which further weakened the car's performance. As a result, these problems must be addressed swiftly in order for Audi to achieve desired outcomes from their newer versions of the TT model.
Which Audi TT Years Are Safe To Buy?
Audi is a prominent brand in the car market and continues to improve upon its vehicles. The TT series is no exception, having produced some of the most exceptional models that have caught the attention of many critics. With this in mind, here are some top Audi TT years worth considering for purchase:
2008 Audi TT
The Audi TT 2008 is a car that cannot be denied in terms of appearance. From its good looks and design to its excellent performance, it has all the features one could desire. It runs like a sports car even though it is not classified as one; acceleration and the gearbox are fast, providing an outstanding and fluid handling experience. The four-cylinder fuel system gives excellent fuel economy, making it very economical to own. Its build quality speaks for itself with top-tier durability, reliability, and resell value – making it an excellent investment for any buyer.
2009 Audi TT
The Audi TT 2008 is sure to draw attention with its impressive appearance and well-crafted design. Not only does it look great, but it also boasts excellent performance that can rival any sports car. With a four-cylinder fuel system, fast gearbox, and exceptional handling capabilities, this vehicle has everything needed for an enjoyable ride. The build quality of this car is outstanding, and it offers users remarkable durability making it a reliable option. Furthermore, the resell value of this car remains relatively high, providing buyers with significant value for their money.
Final Thoughts
Audi has long been a leading brand in the market, and its quality of craftsmanship is unquestionable. Nonetheless, certain models from specific years may experience some issues, which are to be expected with any manufacturer. That said, any other Audi TT model outside those years is worth considering when looking for a new car.