The Anti-Lock Brake System (ABS) Module is integral to a vehicle's ABS system. It monitors the ABS Pump Motor and sets an OBDII code if it is not performing to factory specifications. The ABS Module helps ensure that the brakes are functioning correctly, providing increased safety for drivers.
See also: Dodge Avenger Warning Lights
Code C0020-01 Dodge Possible Causes
The Anti-Lock Brake System (ABS) Control Module can cause several faults in a vehicle's Hydraulic Control Unit (HCU). These issues include:
Faulty Anti-Lock Brake System (ABS) Control Module
Defective Hydraulic Control Unit (HCU)
The Hydraulic Control Unit (HCU) harness is open or shorted
Hydraulic Control Unit (HCU) circuit has a poor electrical connection
To diagnose and repair these issues, technicians must use the correct tools and procedures to ensure the reliable functioning of the system at all times.
See also: Dodge Dakota Dashboard Warning Lights And Meanings
What are Code C0020-01 Dodge Possible Symptoms?
Anti-Lock Brake System (ABS) Warning Light ON
Engine Light ON (or Service Engine Soon Warning Light)
What is the Cost to Diagnose the Code C0020-01 Dodge?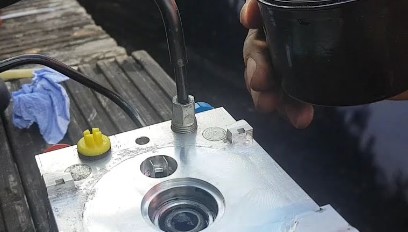 The cost of diagnosing a C0020-01 Dodge code is 1.0 hours of labor. However, the rate for this service may vary depending on various factors such as location, vehicle make and model, and engine type. Generally, auto repair shops charge between $75 and $150 per hour for labor costs associated with diagnostics and repairs.
See also: Dodge Durango Dashboard Warning Lights And Symbols
Code C0020-01 Dodge Tech Notes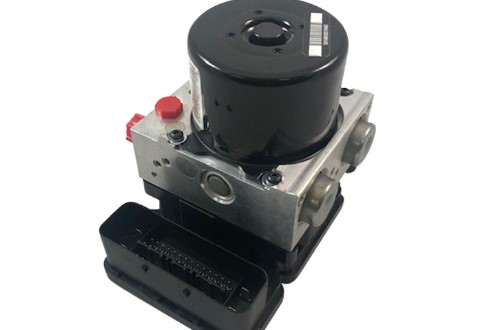 The Hydraulic Control Unit (HCU) is a system composed of a valve body, pump motor, and inlet/outlets for brake lines. The HCU and the Antilock Brake System (ABS) module are located near the master cylinder at its front end. This allows for effective communication between the two components to ensure they function correctly and efficiently.
See also: Lightning Bolt Dodge Ram Warning Light
How do I Fix the Code C0020-01 Dodge?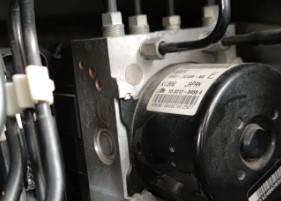 It is recommended to check the possible causes listed and visually inspect the accompanying wiring harness and connectors. In addition, checking for any damaged components and reviewing areas such as broken, bent, pushed out, or corroded connector pins can be beneficial in identifying potential issues.
FAQs About Code Dodge C0020-01
What does the Code C0020-01 mean in a Dodge vehicle?
Code C0020-01 refers to a general electrical failure in the Anti-lock Braking System (ABS) pump motor control. This code is triggered when the ABS control module detects a malfunction in the pump motor or the electrical system.
What symptoms might I observe when the Code C0020-01 is triggered?
Common symptoms include the illumination of the ABS warning light on your dashboard, less effective or ineffective anti-lock braking, or unusual noises from the ABS pump motor. In some severe cases, your vehicle may lose ABS functionality completely.
What could cause the ABS Pump Motor Control to fail?
Causes for this fault code could range from a simple blown fuse or loose connection to more severe issues like a failed ABS pump motor, a broken or shorted wire in the control circuit, or even a faulty ABS control module.
What should I do if I get a Code C0020-01 on my Dodge vehicle?
It's essential to address this issue as soon as possible because it can impact the safety and performance of your vehicle. Consult a professional mechanic or service center. They can use a specialized diagnostic tool to confirm the code, and then they will inspect the ABS, specifically the pump motor and its control circuits, to identify and fix the issue.