The Cadillac CTS is a mid-size luxury and executive car series that was manufactured and sold by General Motors between 2003 and 2019. It got 3.5 out of 5.0 ratings on Repairpal's luxury midsize cars category, ranking it 17th overall in the list of most reliable models in its class.
Despite the generally positive reputation for quality, specific years did see greater problems than others – such as the 2003, 2004, and 2009 models, which had significant engine, body, and transmission issues that were addressed with later production runs. If you're looking to learn more about these infamous Cadillac CTS releases, then be sure to read up on the available information before making your purchase decision.
🚀Recommended article: Jeep Patriot Years To Avoid
Cadillac CTS Years To Avoid (List Of Years)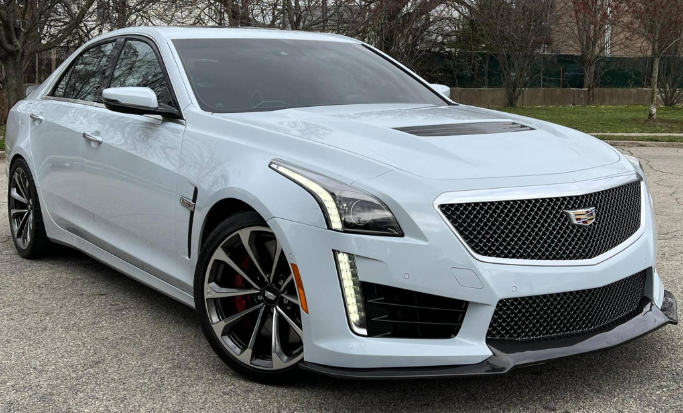 The first Cadillac CTS model was introduced in early 2002, with a 2003 sedan model being the first to feature General Motors' newly invented Sigma platform. This marked the beginning of a new era for Cadillac, as this was also their first model to be equipped with a manual transmission and fully independent suspension.
Throughout its generations, Cadillac has always strived to bring out the best features in all aspects of design and performance. However, reports have suggested that some models may present significant engine, body or transmission issues. Despite these potential drawbacks, there is no doubt that this luxury car has been making an impact on drivers around the world since its introduction almost two decades ago.
When seeking a used Cadillac CTS, it is wise to bear in mind that specific released years should be avoided:
2003 Cadillac CTS
2004 Cadillac CTS
2008 Cadillac CTS
2009 Cadillac CTS
2014 Cadillac CTS
Cadillac's CTS models have caused the brand to rank in 21st place according to the CarComplaints.com website's Least Reliable Cadillac Models category, due to a reported 277 complaints and an 11.97 score on the PainRank scoring system. Many of these complaints revolve around issues such as timing chain failure, dead transfer case, or complete transmission failure, leading to negative consumer sentiment towards this range of models.
📢Read also: Gmc Terrain Years To Avoid
What Makes These Cadillac CTS Years Worth Avoiding?
Many owners of Cadillac CTS vehicles have lodged numerous complaints about specific model years, resulting in those particular years being placed on an avoid list. It is important to delve further into the details pertaining to these specific model years and their history of unreliability as reported by customers.
2003 Cadillac CTS Problems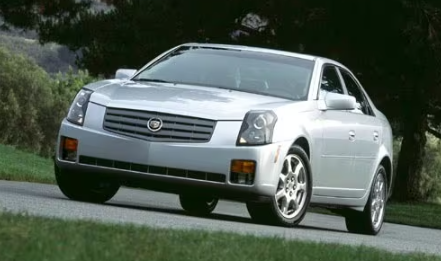 This year, vehicle owners have made a variety of complaints regarding body and engine concerns. Rear Bezel covers are prone to falling off; visibility has been poor and engines have frozen and leaked oil. Clicking noises at start-up have been heard, and there has been significant engine power loss, occasional shutting off without warning or reason, and complete engine failure.
Additionally, electrical problems, such as rapid battery draining, no start or system failures, and brake issues, such as premature brake pad wear and leakage in the brake line, have also been reported. Further transmission issues, including vehicles dying after filling windshield fluid, not shifting out of the park, or going into reverse, are other complaints received this year.
2004 Cadillac CTS Problems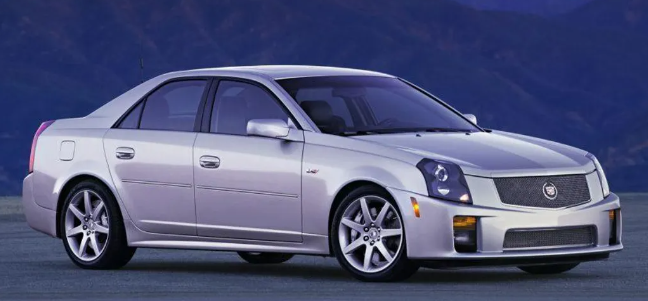 The 2004 CTS models experienced several engine troubles, most of which included a stretched timing belt, significant oil leakage, engine starting failure, bad or dead engine, broken engine rod and overall engine failure.
Additionally, the rear Bezel cover was not modified on this particular model, as it still had a tendency to fall off. There were also interior issues like a stuck ignition key and cracked or broken dash, as well as electrical problems that produced vehicle stalls and difficulty in starting up again, with all default/pre-set settings being lost at times.
2008 Cadillac CTS Problems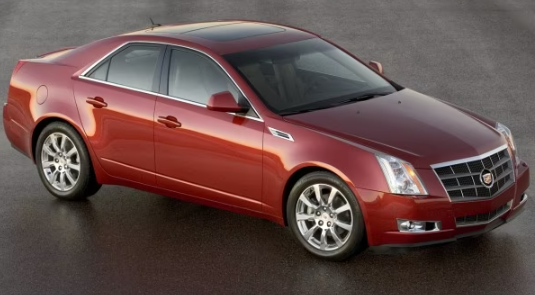 This year's CTS users encountered a number of transmission, engine, and drivetrain issues that caused common symptoms like screeching sound, lack of movement, or complete failure. Reports also included stalling, chugs at idle, vibration, and noise above 50 MPH.
Additionally, consumers experienced water leaking into the trunk as well as central console blacking out; StabiliTrak system warning; A/C control not working; and fuel Odor.
2009 Cadillac CTS Problems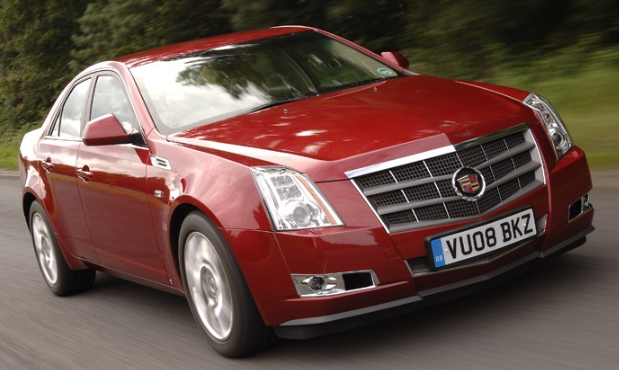 This year's model users reported a variety of issues, including engine-related problems such as timing chain failure and significant power loss during acceleration. Additionally, they reported transmission issues like dead transfer cases, failed internal mode switches, and complete transmission failures without warning.
Furthermore, complaints included water leaking into the vehicle interior, paint & clear coat coming off early, ECM failure causing no start issue, and malfunctioning power doors.
2014 Cadillac CTS Problems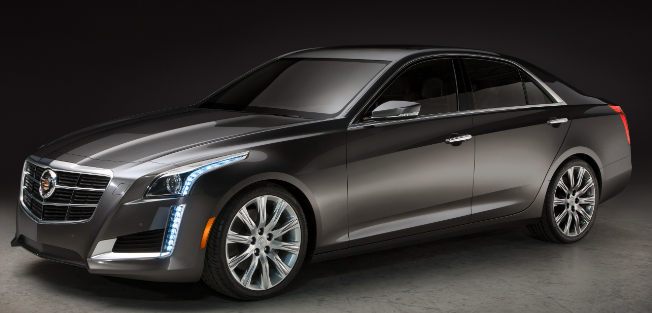 This year's Cadillac CTS users have reported a number of interior defects, such as spider web cracks on the touch screen, malfunctioning or non-functioning infotainment systems, and Bluetooth connectivity issues.
Also, cracked or faded steering wheel buttons, stuck rear charging port doors, and improper functioning heated seats have been noted. Engine-related problems like check engine warning lights illuminating constantly and delay in acceleration were also reported. Electrical errors such as abrupt shut down while idling, drive assist system not working correctly and check battery & charging light malfunctions were further complaints that came up this year with regard to the CTS vehicle model.
🚨You may be interested in: Acura Mdx Years To Avoid
What Are The Worst Years Of Cadillac CTS?
The Cadillac CTS model year comparison graphical presentation indicates that specific years of the Cadillac CTS are not performing as well:
The 2003 Cadillac CTS
This year's Cadillac CTS models garnered 481 consumer complaints, the most of any model released to date. Furthermore, four recalls were issued by the National Highway Traffic Safety Administration (NHTSA), prompting Cadillac to issue 540 TECHNICAL SERVICE BULLETS (TSBS). Of particular note are issues with rear Bezel covers falling off, resulting in an average repair cost of $700; excess tire wear at a cost of $500; and complete engine failure costing up to an average of $4,500.
The 2004 Cadillac CTS
In 2004, 307 complaints were reported to the National Highway Traffic Safety Administration (NHTSA), resulting in six recalls from Cadillac. Additionally, Cadillac officially released 608 Technical Service Bulletins (TSBs). Popular complaints included a rear bezel cover that tended to fall off with an estimated repair cost of $800; a stretched timing belt with an estimated repair cost of $1,500; and a broken engine rod with an estimated repair cost of $2,700.
The 2009 Cadillac CTS
The 2009 CTS model was met with 234 complaints and five recalls issued by the National Highway Traffic Safety Administration. Additionally, Cadillac had to issue 1465 Technical Service Bulletins (TSBS) that year. The most commonly reported issues included timing chain failure with an average repair cost of $3,400, dead transfer case at an average repair cost of $3,500, and transmission failure costing up to $4,000 on average.
What Is The Most Common Problems Of the Cadillac CTS?
Exploring the most common problems with specific CTS models can help one make an informed decision on which model is worth avoiding:
1. Engine Problems
According to what breaks the Most List for Cadillac CTS, 67 cases of engine trouble have been reported in vehicles released in 2003, 2004, 2006, 2007 and 2009. The timing chain failure is a commonly encountered issue with an average repair cost of $3,400 occurring at 95,050 miles. Broken timing chains were also reported after 82,000 miles, with an average repair cost of $2,400. Finally, engine failure was reported to occur at 98,500 miles on average, costing around $5,000 to fix.
2. Body Issues
Data from the What Breaks The Most list reveals that 30 cases of major body problems have been reported for Cadillac CTS vehicles. The issues were particularly evident in 2003, 2004, 2008 and 2009 models, with the rear bezel cover falling off as one of the most reported symptoms. This issue typically occurs at 83,400 miles and requires $770 to fix. Water leaking into the vehicle trunk is another frequent problem that commonly happens at 38,300 miles, but there has not yet been a definitive explanation for this issue given by different dealers pointing to different faulty components.
Which Cadillac CTS Years Are Safe To Buy Used?
This comparison of CADILLAC CTS Models has concluded that previous years' models have been deemed safe:
2016 Cadillac CTS
2018 Cadillac CTS
2019 Cadillac CTS
The 2016–2019 Cadillac CTS series has been designed with attention to detail, providing luxury, performance and safety for the road. With materials of high quality in its interior design, a powerful engine and distinctive exterior styling, this vehicle is perfect for those who demand sophistication from their rides. For added convenience, Apple Watch integration and Android Auto connectivity are available, as well as the Rear Camera Mirror feature that adds an extra layer of security on the roads. Reviews praise this luxurious car's reliability and gas mileage, making it a must-have for all driving enthusiasts!
🚨You may be interested in: Volkswagen Jetta Years To Avoid
Conclusion
One must be vigilant and mindful when purchasing a used Cadillac CTS vehicle, considering the fact that it is no longer in production. It is recommended to check the maintenance records for any possible problems with the car prior to purchase, as well as take advantage of available warranties or extended service contracts if available.