Caterpillar warning lights, symbols, and meanings are essential for operating machinery safely. Caterpillars have warning lights on their machines that indicate when something is wrong with the machine or its components, such as low oil pressure, overheating engine temperature, and other problems. The symbols will vary slightly depending on the make and model, but they all share common symbols meaning similar issues. Knowing what these symbols mean can help you identify potential problems before they become major issues requiring costly repairs or replacements.
Additionally, understanding what each light means can help you troubleshoot specific issues quickly without having to wait for service technicians to arrive at your location.
If you're a Caterpillar equipment owner or operator, it's essential to be familiar with the meanings of the various warning lights on your dash. This article reviews some of the most common symbols and what they indicate.
With the pdf we have added, you can easily access all caterpillar warning symbols and meanings in this content. Download the pdf by clicking on the image.
Examples of PDF content;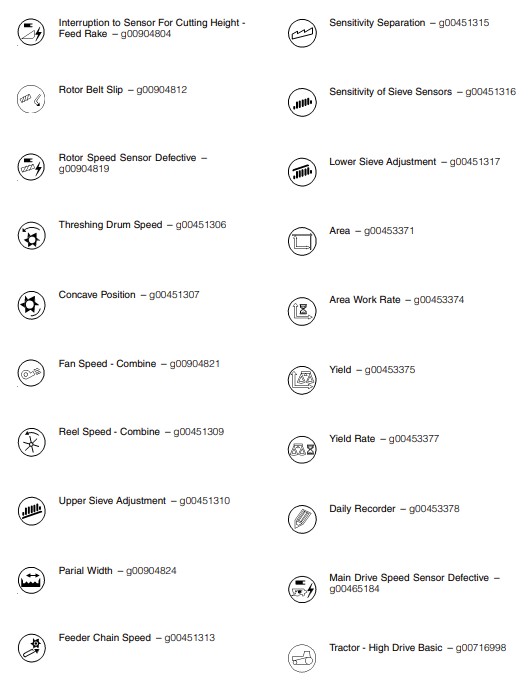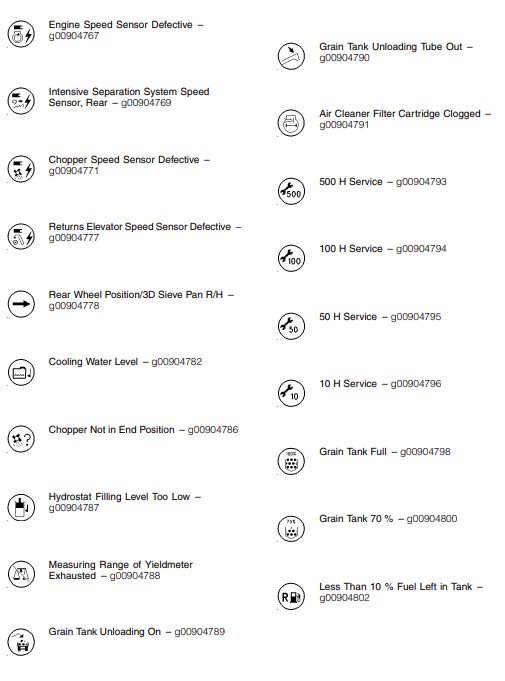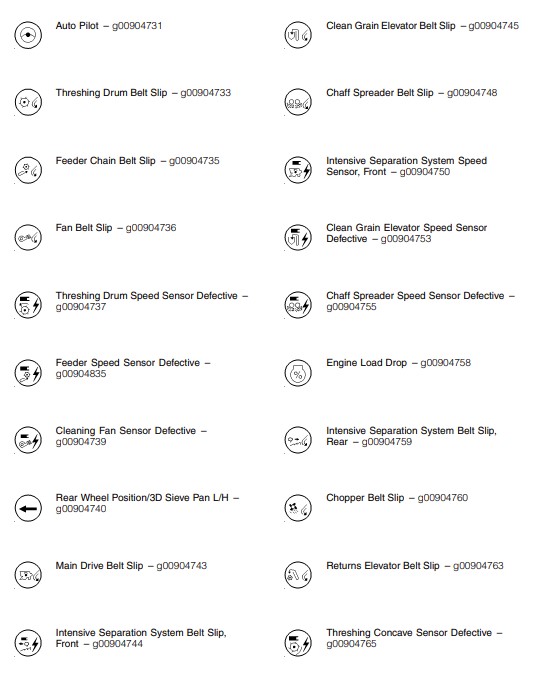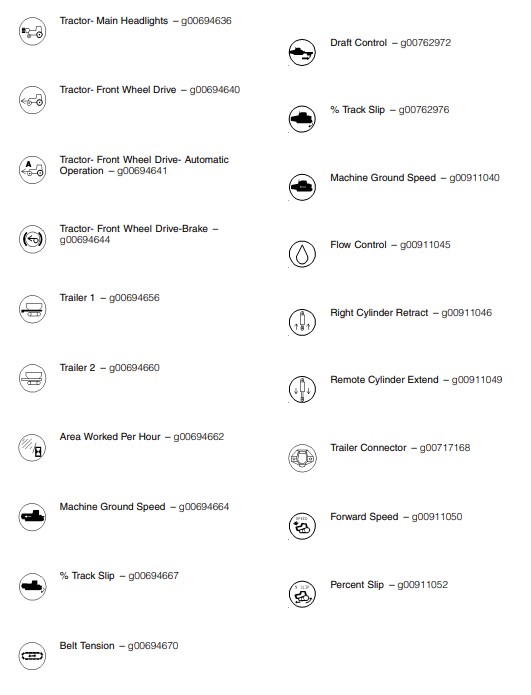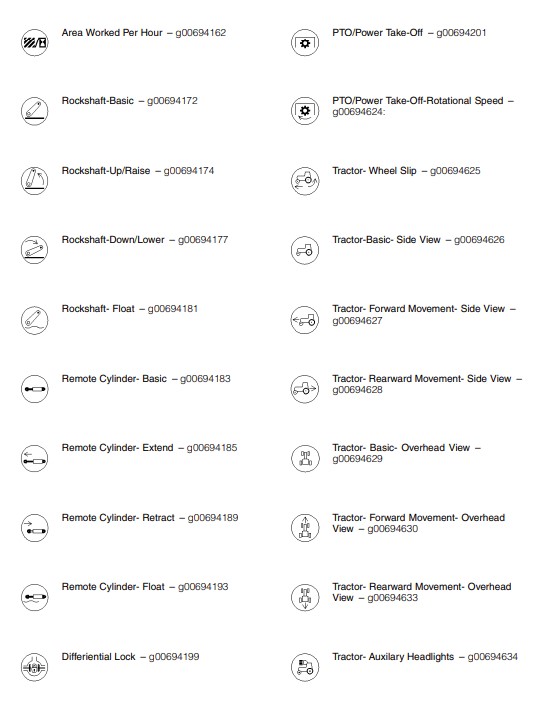 ⚠️Dangers of Ignoring Caterpillar Warning Lights
Caterpillar warning lights are designed to alert operators to potential problems with their equipment. Ignoring these warning lights can result in severe damage to the equipment and even injuries to the operator.
Caterpillar warning lights may indicate a variety of different problems, such as low oil pressure, overheating, or electrical issues. If any of these warning lights come on, the operator should take immediate action to correct the problem. Continuing to operate the equipment with these warnings ignored can result in catastrophic failure and expensive repairs.
Operators who ignore Caterpillar warning lights are putting themselves and others at risk. It is essential to be aware of the dangers of ignoring these warnings and take action immediately when they appear.
See also: Heavy Equipment Caterpillar Warning Symbols
💡What do the Caterpillar Warning Light symbols mean?
The Caterpillar Warning Light symbols represent different engine and vehicle conditions. Each light has a different meaning and purpose. When one of these lights comes on, it is essential to take notice and take the appropriate action.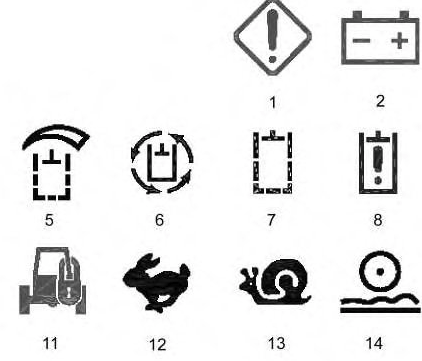 The following is a list of the Caterpillar Warning Light symbols and their meanings:
Air Filter Restriction Indicator Light – This light comes on when the air filter is restricted. This can happen if the air filter is dirty or something is blocking the airflow to the engine.
Check Engine Oil Level Light – This light comes on when the engine oil level is low. The oil level should be checked and topped off as needed.
Coolant Temperature Warning Light – This light comes on when the coolant temperature is too high. A number of things, such as a coolant leak or a problem with the cooling system, can cause this. If this light comes on, stopping the vehicle and investigating the cause is essential.
Fuel Filter Restriction Indicator Light – This light comes on when the fuel filter is restricted. This can happen if the fuel filter is dirty or something is blocking the fuel flow to the engine.
🧑‍🔧When to take your car to the mechanic?
If you see a warning light on your car's dashboard, it's essential to note what the symbol means. Caterpillar warning light symbols can indicate a variety of different issues, from engine problems to electrical faults. If you're unsure what a particular light means, consult your car's owner's manual or ask a mechanic.
Some common caterpillar warning light symbols include:
A red exclamation point indicates a potentially serious problem that should be addressed immediately.
A yellow triangle with an exclamation point is a general warning light that could indicate anything from low oil pressure to an overheated engine.
A red or orange engine light typically indicates an engine-related problem, such as low oil pressure or a misfire.
If you see any of these lights, a mechanic must check your car out as soon as possible. Ignoring a warning light could lead to further damage to your car, or even put you at risk while driving.
🔄How to reset the Caterpillar Warning Light system?
If your Caterpillar Warning Light is on, resetting the system as soon as possible is important. Follow these steps to reset your system: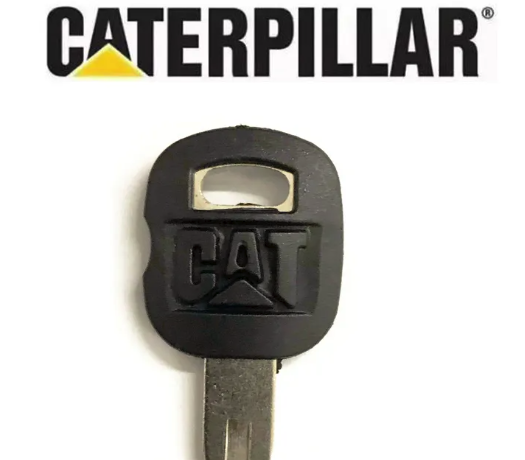 Turn the key to the ON position.
Press and hold the RESET button for three seconds.
Turn the key to the OFF position.
Start the engine and check that the warning light is no longer on.
Caterpillar warning lights are designed to keep you and your machine safe. By understanding the meanings of the various symbols, you can quickly identify potential problems and take steps to remedy them. Keep this guide handy so you can reference it the next time one of your Caterpillar lights comes on. And as always, if you have any questions, be sure to consult your Caterpillar dealer.
See also: Caterpillar Dashboard Warning Lights, Symbols And Meanings
🎌Is Caterpillar a Japanese company?
Caterpillar Japan Ltd. will manufacture hydraulic excavators at the Akashi Campus in Hyogo Prefecture, with the help of Shinetsu Heavy Industries Japan Limited and Sumitomo Electric Industries, Limited.
🏷️How much does a CAT 797 tire cost?
Tires for off-highway Caterpillar models with the 797 designations cost $5.5 million. Each tire, made by Bridgestone or Michelin, costs $42,500. A complete set can include up to six tires and cost just under USD 5.5 million.
🏷️How much does a 797 CAT cost?
These trucks are pretty expensive at around $3.8 million each. That's a pretty small house; you could buy one with less than 3,800 sq ft.
🚚What are caterpillars' most giant dump trucks?
This dump truck is 14.8 meters long, 6.52 meters high, and 9.75. meters wide and weighs just under 700 tonnes.
✨Is the Cat brand the same as Caterpillar?
Caterpillar is a global company with products and services for customers around the world. We offer products from various brands, including Cat®, Progress Rail, Solar Turbines, Perkins, and SEM.
🏷️How much can a Cat 797 carry?
The 797 is rated up to 360 tons, but it's able to take up to 400 tons.
🚚What is the giant Caterpillar truck?
With a payload capacity of up to 400 short tons (363 t), the 797F is one of the market's most highly regarded third-generation cargo trucks. It also has the highest payload capacity among mechanical drive trucks. It's an excellent choice for heavy-duty projects, making it a wise investment for your business.
What are the standard dashboard warning lights and their meanings?
Green or blue lighting indicates that a system is running, while orange/yellow warning lights alert to the need for servicing or repair. In contrast, red and flashing lighting requires immediate action.
How do I fix my dashboard warning lights?
Trying to turn off the car and restarting the engine is an initial step. As another choice, disconnecting the battery for a few minutes before reconnecting can be attempted. Lastly, one can continue driving their vehicle, hoping the light will reset.
What are the worst warning lights in a car?
Driving down the highway, a warning light appears on the dash. This could be any more harsh warning lights such as Check Engine Light, low oil pressure light, or ABS warning light, which should never be ignored.
What should be checked if a warning lamp does not come on when it should?
When the ignition is turned on, and the warning light does not illuminate, it may be due to a blown bulb caused by old age. Alternatively, there could be a fault in the charging circuit – if the generator is overcharging, this might cause the bulb to blow.