Chevrolet's Malibu mid-size automobile is a reliable and popular choice for drivers seeking an economical ride. The company will continue to produce the car in the foreseeable future, providing steady access to replacement parts that keep the vehicle running smoothly.
However, despite its popularity, not all Chevy Malibus are created equal. Specific models from 2002 and 2010 have been known to suffer from engine and gearbox failure, pass lock problems, and other reliability issues. To ensure you're driving safely and economically, it's best to steer clear of these problematic years of Chevrolet Malibu production. There are plenty of excellent options on the market, though – with help from a qualified expert, you can find just what you need at an affordable price!
⚡️Another article: Chevy Bolt Warning Lights
Chevy Malibu Years To Avoid (With Reasons)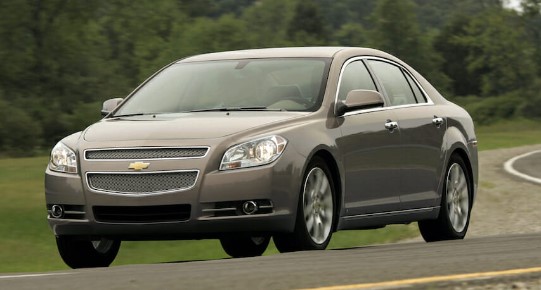 Chevrolet Malibus are known to have their fair share of faults. Transmission failure, engine and fuel complaints, electrical glitches, broken front coils, and lighting troubles are among the most commonly reported issues with this make and model. Drivers should stay up-to-date on regular service checks to keep their cars running smoothly. Regularly scheduled oil changes can help reduce the chance of mechanical failures or other malfunctions occurring. Furthermore, drivers need to pay attention to any warning signs that could signify an issue with the car so that they can take appropriate action as soon as possible.
See also: Range Rover Warning Lights Meaning
2002 Chevy Malibu Problems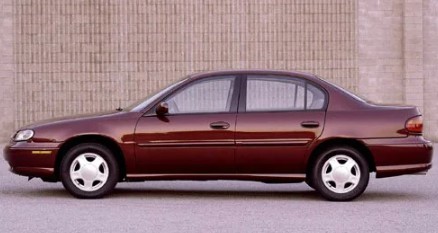 Since 2002, 226 owners of Chevrolet Malibu vehicles have reported issues with their car's engines. The two most frequent complaints are coolant leaks and damaged intake manifold gaskets. Additionally, the pass lock sensor in the ignition lock cylinder may fail and cause an anti-theft system failure or cannot start up. There is also a potential for the ignition key to become stuck in the ignition lock if the automatic gearbox shifter fails. Lastly, drivers may experience HVAC blower motors that cease working at one or more speeds due to a malfunctioning blower motor resistor block.
See also: Engine Temperature Warning Light Blue
2003 Chevy Malibu Problems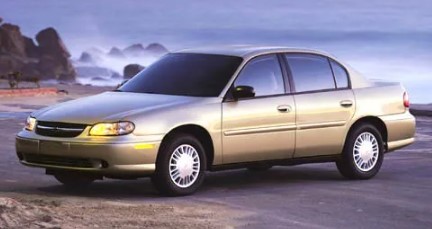 The car's electrical system is the most prevalent malfunction, accounting for 282 instances. This can be attributed to various issues, such as if the key is not in the run position. Airbags may not deploy in the event of a collision, and there could be sensor failure where it does not recognize the critical chip and refuses to start.
The second most prevalent issue with 83 cases involves engine and cooling system malfunctions. This could include low fluid levels or leaks, torque converter issues, or clutch issues, all common occurrences that cannot be avoided. Constant maintenance and upkeep can help minimize breakdowns, but it's important to note that these malfunctions will inevitably occur during vehicle ownership.
⚡️Another article: 2007 Chevy Trailblazer Dashboard Warning Lights
2004 Chevy Malibu Problems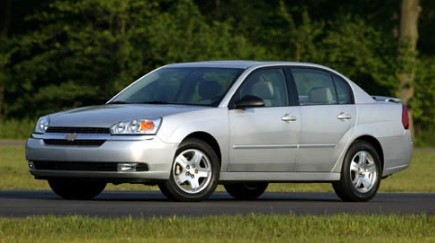 The Check Engine Light may light or begin flashing if the ignition module or ignition coil fails, causing the engine to misfire. This can result in a decrease in fuel economy and an increase in emissions. This issue must be addressed promptly by a qualified automotive technician.
Brakes Are Noisy, Steering system noises, wind noise, brakes vibrating, and remote keyless entry systems are some of the most common issues reported by drivers. These problems can vary from minor annoyances to serious safety concerns, which require immediate attention from an experienced automotive specialist. Poorly maintained components such as brake pads and rotors can cause excessive wear on other parts of your vehicle's suspension system leading to more costly repairs.
2006 Chevy Malibu Problems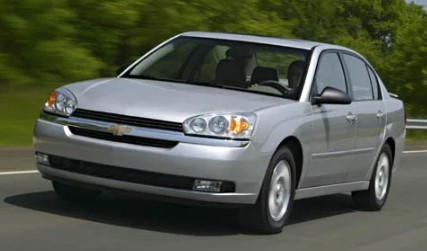 The 2006 Malibu had a significant steering issue that caused it to barely last 150,000 kilometers. Additionally, the suspension was an absolute disaster, and owners had spent over $1,000 on repairs only for the same noises to appear again shortly after completion. This indicates that Malibu's issues may have gone too far to be resolved despite their best efforts and financial investment in repair work.
2007 Chevy Malibu Problems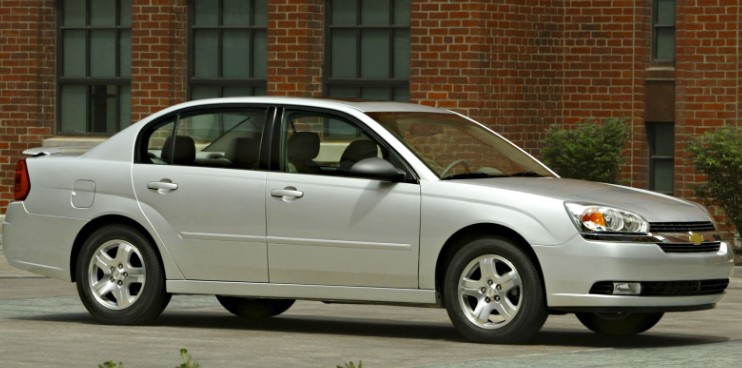 The Passlock Sensor in the Ignition Lock Cylinder can potentially fail, leading to an Anti-Theft System failure and a no-start scenario. In some instances, this could also cause the Automatic Transmission Shifter to malfunction, which may result in the ignition key being jammed in the lock cylinder. Other issues are engine misfires due to the Ignition Module, Ignition Coil failure, and Power Steering not operating correctly.
2008 Chevy Malibu Problems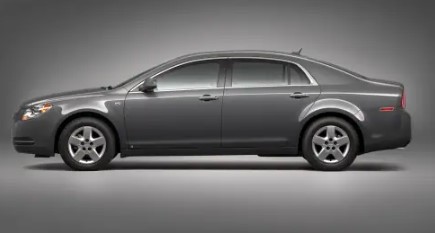 The most prevalent issue among 426 issues is steering, with 221 complaints reported on carproblems.com. The second most frequent issue is the vehicle's electrical system, with 221 complaints reported. This data demonstrates that many drivers are having trouble with either their steering or their vehicle's electrical system, highlighting a need for further investigation by mechanics and manufacturers alike.
2009 Chevy Malibu Problems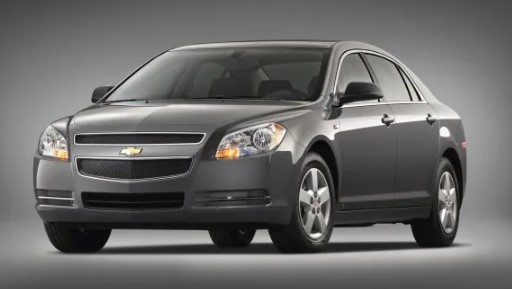 The Ignition Module or Coil in the 2009 Chevrolet Malibu can potentially fail, resulting in engine misfiring. According to carproblems.com, this issue is only the second most prevalent problem related to the vehicle's electrical system, following steering, which accounts for 683 points. Three hundred twenty-seven problems have been reported as being associated with this particular failure.
2010 Chevy Malibu Problems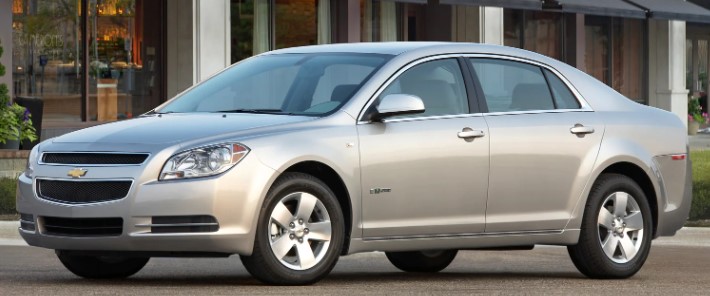 The 2010 Chevy Malibu has been known to have transmission issues, with some owners experiencing its failure around 90,000 miles. This is often unexpected as there are no warning indicators that the transmission is about to fail; it simply stops moving into gear despite adequate fluid levels. Many attest to this issue, and a CarComplaints.com member described the jerking-forward sensation as rear-ended. Even more concerning was a fellow 2010 Malibu owner who brought their car in for service at only 29,000 miles and found vast bits of metal in the gearbox pan—indicating a fracture wave plate, which can cause long-term damage if left untreated.
2011 Chevy Malibu Problems

It has been observed that there appears to be a fault in the electrical system of certain model cars at times, causing the gauge lights to take a while before they turn on. Furthermore, further complications may arise due to a prematurely failing joint bearing which could lead to the u-joint separating, resulting in complete loss of steering control and increased accident risk. As such, this particular model may require steering column replacement as electric power steering systems can be particularly susceptible to failure. Starting up could also become problematic if the pass lock sensor fails.
2013 Chevy Malibu Problems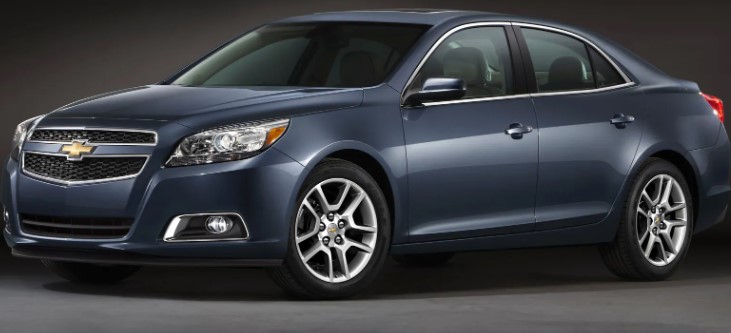 Reports of electrical system issues with the 2013 Chevrolet Malibu comprise over half of the 801 events reported to the NHTSA. Drivers have been experiencing problems such as headlights not turning on, even when other components, such as the radio, function correctly. In addition, cars may fail to start or switch off while shifting into or out of reverse. This issue is particularly concerning because it can potentially lead to hazardous driving conditions due to reduced visibility at night without working headlights warning.
2016 Chevy Malibu Problems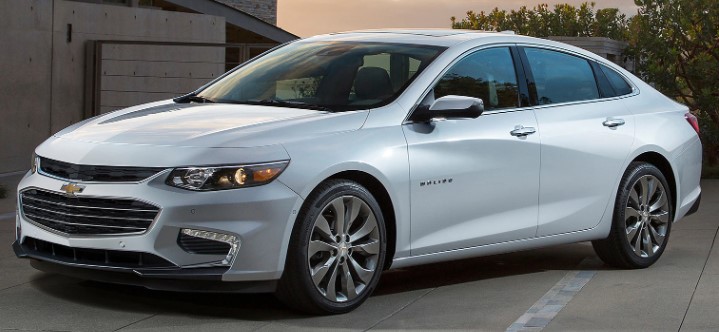 People reported that their cars would cut off completely every time they stopped, despite the operational auto and control functions. Upon further inspection of the vehicle, it was determined that transmission failure and total power loss were likely at fault. Several caution lights illuminated the dashboard, leading to speculation that there may be additional issues with the automobile needing repair.
📢Read also: 2008 Chevy Trailblazer Dashboard Warning Lights
What Are The Worst Years Of Chevy Malibu?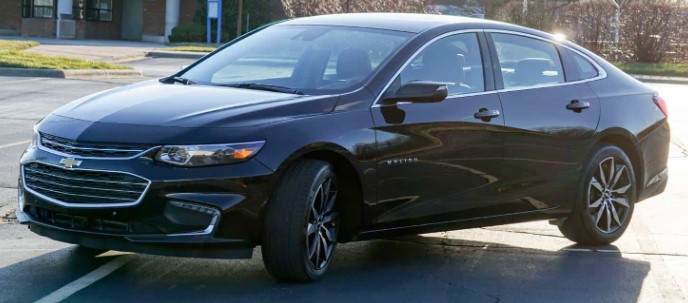 The 2002 Chevrolet Malibu has been reported to have issues with its door lock, starting problems, and illuminated anti-theft light. Despite these issues, the 2010 model year was plagued by higher repair costs and more faults at lower mileage. This combination of mechanical difficulties severely threatened consumer satisfaction with this car model.
Most Common Problems Of Chevy Malibu
Engine Power Is Reduced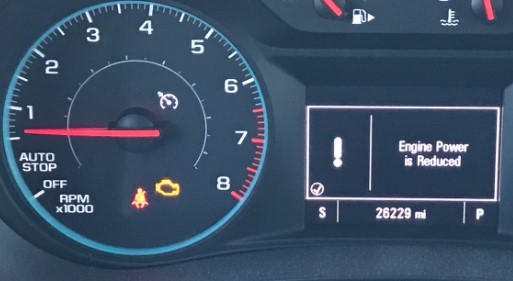 Chevrolet Malibus models from 2013 to 2015 have been reported as having engine power issues, including wheel bearing failure, engine stalling, and power steering loss. As a result of the broken accelerator pedal position sensor in the Chevy Malibu, engine performance is significantly reduced. This limits the car's output capacity and can be potentially dangerous. An experienced mechanic or dealership service center must address this issue to ensure safety and restore optimal performance.
Electrical Glitches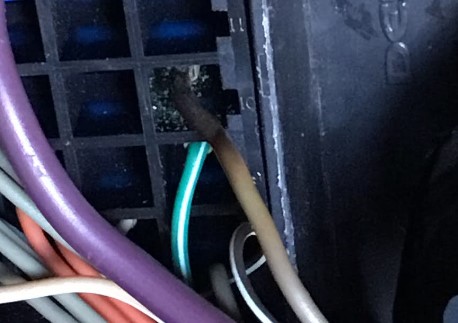 Owners of the 2015 Chevrolet Malibu have reported 279 issues and flaws. Electrical Fuse Replacement for GM Chevrolet Malibu 2004-2015 has been a common problem among these owners. While driving, many owners have experienced dashboard lights turning on and off randomly, often causing the car to nearly stall out. In addition, engine power can be automatically lowered while driving, reducing vehicle strength which puts drivers at risk for accidents. These issues are both dangerous and concerning for those who own a 2015 Chevy Malibu; thus, they should take their car in as soon as possible to be inspected by an authorized mechanic or dealer.
Delayed Acceleration Problems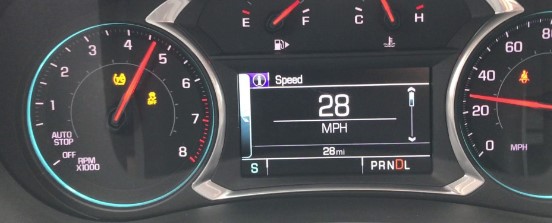 Sluggish acceleration in Malibu indicates an underlying issue that needs to be addressed immediately. When the client attempts rapid acceleration, it feels as though something may be preventing the engine from functioning correctly. It is likely necessary to replace the throttle body, MAF sensor, and map sensor for optimal performance. Failure to do so may result in further damage or vehicle deterioration.
Failed Passlock Sensor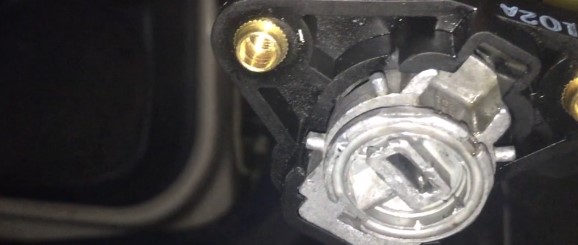 The user reported that their 2005 Chevy Classic spun but would not start. The Security Light did not blink, and the passlock sensor in the ignition lock cylinder had failed, resulting in an anti-theft system malfunction. To reset the passlock, they left the key in place; however, this still did not operate correctly.
Transmission Failure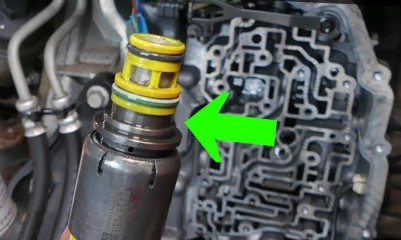 The 2010 and 2011 Chevy Malibu have been among the models most affected by transmission problems, with many consumers having to spend more than $3000 on repairs. The year 2010 has seen the worst of such issues, as demonstrated by the 126 complaints filed with the NHTSA regarding powertrain difficulties–most of which stemmed from a single transmission issue known to fail even before 100,000 miles are reached.
Steering Problem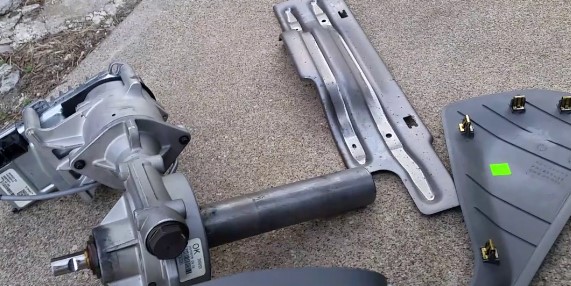 The Chevrolet Malibu has been experiencing problems with its electric power steering system, resulting in the need to replace the steering column. This is not an isolated incident and has been reported across multiple model years, such as 2006, 2008, and 2009. Customers have registered dissatisfaction due to vibrations and pulling during regular operation before the pump goes out.
Power Door Lock Problems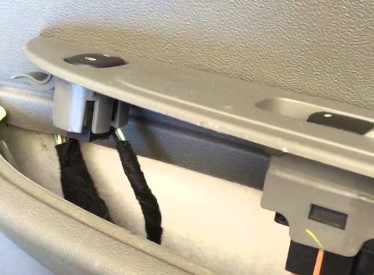 The 2009 Chevy Malibu has experienced several issues, according to customer feedback. Most notably, many customers have reported that the locks on their cars will not lock or unlock at random times, which can be very aggravating. This model's locks have had a history of failure for some time now, with them going up and down when using the remote or turning the car off and on – this is more common in warm weather. Other issues, such as headlight problems, oil leaks, and fuel system malfunctions, have also been reported by customers.
💥See also: 05 Chevy Trailblazer Dash Warning Lights
Which Chevy Malibu Years Are Safe To Buy Used?
2015 Chevy Malibu
2017 Chevy Malibu
2018 Chevy Malibu
2019 Chevy Malibu
2020 Chevy Malibu
2021 Chevy Malibu
Customers have appreciated the 2015 Chevrolet Malibu's robust build and excellent fuel efficiency. This car gives a comfortable and enjoyable driving experience with its agile handling. Furthermore, 2017's highway gas mileage has been reported to be excellent. The interior design of the 2019 Malibu has also been widely praised by customers for being both stylish and reliable.
The 2020 model has a strong engine that offers reliability and an elegant design that provides comfort in long-distance drives. The 2021 Malibu was also highly praised by families and commuters alike, with its spaciousness yet affordability standing out from other models on the market.
In conclusion, customers have had nothing but good things to say about their experience owning different years of Chevrolet's Malibu series cars — citing attractive appearance, strong performance, exceptional comfort levels, and cost efficiency as some of its best traits.
She has read about the best and worst years for Chevy Malibu, so she can now make an informed and appropriate decision. While it is true that there are some versions of the Chevy Malibu which should be avoided, other models remain dependable family-friendly midsize vehicles to drive. With this knowledge in hand, she can choose a model with confidence.
🚨You may be interested in: 2006 Chevy Trailblazer Dash Warning Lights
FAQs About Chevy Malibu Years To Avoid
What years are worst for Chevy Malibu?
It is strongly advised to avoid models from 1999, 2000, 2002, 2003, 2004, 2005, 2006, 2007, 2008, 2009, 2010, 2011, 2013, and 2016 as they may be prone to engine issues. Such troubles can lead to costly repairs, which may not be viable for many drivers.
What year of Chevy Malibu is most reliable?
The Chevrolet Malibu has had many successful years, such as 2021, 2017-2019, 2014-2015, 2012-2013, 2010-2011, and 2008. However, due to specific issues related to the engine's variable valve timing system,, consumers are advised to avoid purchasing models from 2007, 2004-2005, 2001-2003, 2009, 2016, and 2020.
Is a Chevy Malibu a reliable car?
The Chevrolet Malibu has been rated highly for its reliability, scoring a 57.5 out of 100 overall comparison rating. This score puts it well above the average mark of 57, making it one of the most reliable vehicles today. The chart below shows how this compares to other vehicles, making it easy to see how reliable the Malibu is.
What is the most common problem with the 2010 Chevy Malibu?
Drivers of the 2010 Chevrolet Malibu have consistently complained about specific components, particularly those related to steering, electrical system, electronic stability control, and exterior lighting. The electric steering has generated the most concern among drivers.