The Chrysler Town & Country is a luxury minivan series manufactured and sold by Chrysler between 1989 and 2016. This particular line of vehicles has earned a 3.5 out of 5.0 rating on RepairPal's Minivans category, placing it fourth overall in the rankings. However, not all models were developed with equal quality: certain years such as 2008, 2010, and 2011 have been known to suffer from electrical or engine problems as well as interior issues.
For those interested in learning more about this infamous line of minivans, an article dedicated to the topic can provide further information regarding reliability ratings and other related aspects associated with these cars. By reading through this material, individuals will be able to make informed decisions when considering the purchase or ownership of any Chrysler Town & Country model released between 1989-2016.
You may be interested in this content: Chrysler Town And Country Dashboard Warning Lights
🚫Chrysler Town And Country Years To Avoid: (With Reasons)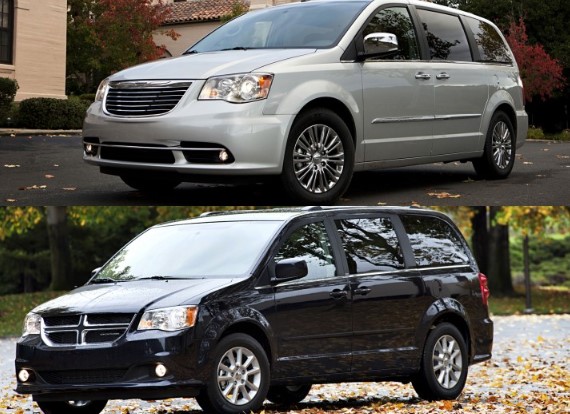 The Chrysler Town & Country is a luxurious minivan that has gone through several redesigns and modifications since its introduction in 1990. It has established a new gold standard for family friendly comfort and style over the past 27 years. However, some of the later models released have not been up to par when it comes to quality and reliability.
2005 Chrysler Town & Country, 2008 Chrysler Town & Country, 2010 Chrysler Town & Country, and 2011 Chrysler Town & Country are the models notorious for their unreliability issue according to CarComplaints.com's Least Reliable Models category with 1,852 consumer complaints and 33.06 score on the PainRank™ scoring system. The common troubleshooting issues these cars face include vehicle failing to start due to TIPM failure or engine not turning over/won't start, as well as blind spot detection systems not functioning properly.
It is recommended that buyers considering purchasing Used Town & Country avoid those mentioned years if they want an enjoyable driving experience without any unnecessary headaches from potential problems faced by earlier models released by this manufacturer in particular time period . To make sure you get only top-notch version of this luxury minivan go for recent model year releases such as 2013 – 2016 which all come equipped with advanced technologies like Uconnect infotainment system as well as other additions that could add more convenience into your life behind wheel!
Read Also: Toyota Sienna Model Years To Avoid
🚐2005 Chrysler Town And Country Problems: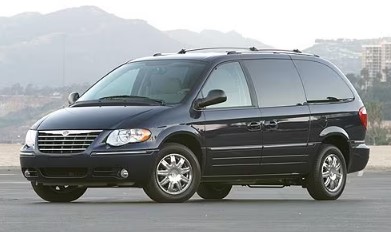 Many users of the 2005 Town & Country vans have reported a variety of interior and exterior issues. Door locks not working accurately, sliding door power failure, heated seats not functioning properly, overheated computers ceasing to work, traction control turning off with ABS light and brake warning lights remaining on are some of the complaints that have been heard from individuals who own this model year vehicle. Paint peeling from parts of the van's exterior has also been noted as well as rusting in certain parts such as rocker panels. Issues related to air conditioning such as front blower motor failure, sudden water leaking under carpeting, climate control malfunctioning and evaporator core extension part failure have also been experienced by many owners. Electrical issues including dash lights randomly flickering off or on, engine dying or failing to turn over or start up at all and prematurely dead batteries are other problems that were frequently mentioned by 2005 Town & Country users.
🚐2008 Chrysler Town And Country Problems: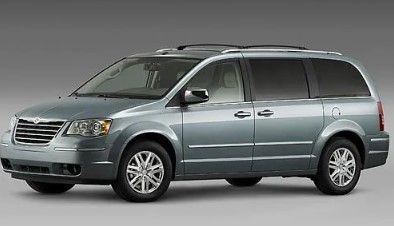 The 2008 model of the Town and Country has been infamous for its electrical issues. Some of the most commonly reported problems include faulty TIPM, engine failure to turn over or starting failure, intermittent electrical failure, and other multiple electrical issues. In addition to these electrical problems, many users have noticed premature brake wear with ABS failures and noisy brakes.
Engine-related issue such as engine stalls or dies while driving, excess oil consumption, head gasket failure were also commonly encountered by users of this model year. Interior defects such as faulty ignition switch, horn honks intermittently and instrument panel issues were also noted among users of this vehicle model. As a result, it is important that potential buyers be aware of the various possible malfunctions associated with this particular car before making their purchase decision.
🚐2010 Chrysler Town And Country Problems: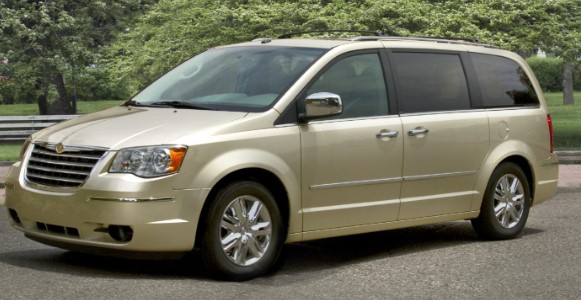 The 2010 Town & Country model has been associated with several complaints by its users this year. Reports have indicated engine troubles such as stalling or shutting down while driving, excessive oil consumption and RPM fluctuations. Additionally, electrical issues like defective TIPM, stalled engines and battery draining have all been commonly reported against the car's 2010 model. Interior issues such as steering locks while driving and horn malfunctions have also been common occurrences for these vehicles. In addition to this, premature brake wear, headlights malfunctioning and transmission whining when hard shifting were other problems that were encountered by many of the 2010 Town & Country owners.
🚐2011 Chrysler Town And Country Problems: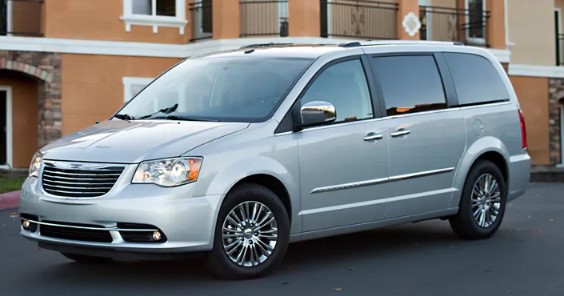 This year, many users of the 2011 Town & Country have reported a variety of issues with their vehicles. The most common complaints are related to failure of the TIPM, starting failure, blind spot monitor sensor failures, engine won't turn over or not start, alternator failures and vehicle abruptly shutting down while driving. Additionally, there were reports of blind-spot detection system failure as well as other interior accessories not functioning properly.
Furthermore, many owners noticed that when the engine did turn over it would suddenly die without warning and in some cases the check engine light stayed on for no apparent reason. In addition to those problems there have been numerous reports regarding fuel system issues including fuel pump failing to turn off or stop working along with unintentional acceleration.
See also: Ford Edge Years To Avoid
⛔️Worst Years Of Chrysler Town And Country?
🔧The 2008 Chrysler Town And Country:
Chrysler's 2008 Town and Country model faced a significant number of consumer complaints this year, with over 3,000 reported issues. The National Highway Traffic Safety Administration (NHTSA) issued seven recalls for the car, and Chrysler released 90 technical service bulletins in response to these problems.
The most common symptoms among consumers were faulty TIPM systems that cost an average of $1,200 to repair; intermittent electrical failures costing around $700 each time; and premature brake wear at an average fixing cost of $400. Despite the high costs associated with many of these repairs, drivers should be aware that some may be covered by their warranty or insurance plan.
⚠️The 2010 Chrysler Town And Country:
In 2010, the National Highway Traffic Safety Administration (NHTSA) officially issued five recalls in response to over 2,000 complaints from owners of Chrysler Town and Country vehicles. In addition to these recalls, Chrysler also released 81 Technical Service Bulletins (TSBs). Among the most notable issues reported by customers were a faulty TIPM unit costing an average of $1,200 for repairs; engines that would not turn over or start costing around $1,000 on average; and engines that stalled suddenly or shut down while driving with a typical repair cost of about $400.
These customer complaints prompted NHTSA to take action against Chrysler as well as taking preventative measures through issuing multiple recalls. By providing detailed information such as expected repair costs along with recall and service bulletin information regarding their product line, Chrysler has taken steps towards ensuring customer satisfaction and safety on the road.
❗️The 2011 Chrysler Town And Country:
The 2011 Chrysler Town and Country faced a large amount of consumer complaints, resulting in two recalls being issued by the National Highway Traffic Safety Administration (NHTSA). On top of this, there were an additional 138 Technical Service Bulletins (TSBs) released by Chrysler. This particular year's model was associated with a few key issues that caused major headaches for owners. Symptoms such as not starting due to TIPM failure, engine not turning over or failing to start at all, and Blind Spot Detection System failure were common occurrences. Unfortunately these problems had hefty repair bills attached – ranging from $1,000 to $1,900.
Recommended Also: Volkswagen Jetta Years To Avoid
🛠️Most Common Problems Of Chrysler Town And Country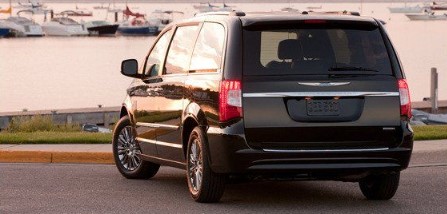 Now let's take a look at what makes certain Town & Country models worth avoiding. We'll focus on the most common issues.
🔌1. Electrical Problems:
Chrysler Town & Country has been affected by electrical faults and errors, according to the What Breaks The Most list. Reports have indicated that these issues were mainly found in models from 2005 through to 2014, with 2008, 2010 and 2011 being the worst affected years. The most common symptom reported was TIPM failure causing engine starting problems, which usually happened at 82-88000 miles and had an average repair cost of $1,000-1,200. Another issue frequently encountered was engines not turning over or not starting; this would often occur at 69000 miles with a repair cost of around $1000.
💨2. Engine Issues:
Chrysler Town & Country has come under scrutiny after the What Breaks The Most list revealed 271 engine breaking or failure cases reported against some of their cars. Analysis of CHRYSLER TOWN & COUNTRY Year-By-Year ENGINE PROBLEMS showed that between 2005 and 2014, certain models experienced more serious issues than others. One such issue was engine stalls or sudden shutdowns while driving, which most commonly occurred at 89-98,000 miles and required $400-$1,700 to fix. Additionally, many drivers noted that the check engine light kept illuminating without prior reason around 52,000 miles in operation – requiring a repair cost of up to $1,800.
Read also: Nissan Murano Years To Avoid
✅Which Chrysler Town And Country Years Are Safe To Buy Used?
The 1993 Chrysler Town & Country all-wheel-drive minivan provides consumers with a luxurious experience on the road. Its crisp handling control and smooth performance make it a formidable contender in its class. With generous room and comfort, many have described this model as a 'monster' when compared to other models of the same year.
The 1997 Chrysler Town & Country seven-seater minivan takes luxury to another level with its leather interior, all-wheel drive system, 12 valve 3.3 liter V6 engine and four speed automatic transmission delivering an unparalleled ride quality. The 2004 two seater version features a stylish interior design with plenty of space alongside its powerful 3.8 liter V6 engine for superior performance and handling control along with stability and riding comfort for maximum enjoyment out on the roads.
Read also: Acura Mdx Years To Avoid
💭Final Thoughts
The Town & Country minivan was a popular car model among drivers looking for comfort and practicality. Unfortunately, it has been discontinued since 2016, leaving only used models available for purchase. For those considering purchasing an older edition of the Town & Country series, it is important to keep in mind some key features when evaluating potential vehicles:
Safety ratings from actual users
Average cost of repairs over time
Overall condition of the vehicle
Taking into account all these aspects can help you make an informed decision about which used Town & Country is best suited for your needs. Additionally, seeking out models that are known to be less problematic or tagged as safe by previous owners can also ensure peace of mind while driving your new (to you) ride!