Ford Edge, a crossover SUV from Ford Motor Company, was introduced to the public in 2007. Since its debut, it has been well-received and recognized as one of the finest vehicles for families in that same year. From 2007 to 2021, Ford sold 1,806,013 units of the Edge only within the United States market alone. This is a testament to its overwhelming popularity among American consumers.
The Ford Edge has received numerous customer complaints, from electrical issues to faulty transmissions and engine stalling. The door-ajar light staying on is one of the most commonly reported issues among many Edge owners, especially regarding models of specific years. Despite this, Ford remains committed to providing quality customer service and addressing these matters promptly.
The 2011 and 2013 model years of the Ford Edge have been deemed to be among the worst in a long line of successful Edges. While these models may not have lived up to the standards set by their predecessors, there is still great potential for drivers who are looking for a reliable vehicle at an affordable price point.
This article provides information on the years to avoid when purchasing a Ford Edge and ways to prevent joint problems. A list of recommendations is also provided to assist with selecting the best model available. It will discuss what years are best avoided and how owners can identify potential issues before purchasing. Additionally, tips for preventing common Ford Edge problems will be offered so buyers can decide when choosing their vehicle.
⚡️Another article: Ford Diesel Engines To Avoid
🚗Ford Edge Years To Avoid (With Reasons)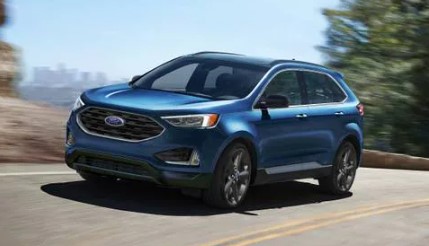 Edge is a highly sought-after model from one of the industry's top manufacturers. Unfortunately, it has had its share of issues, with numerous reports accumulating from various forums and blogs. While some owners have had negative experiences with their Edge models, others have enjoyed their cars without significant problems. Manufacturers recommend regular maintenance for all makes and models to ensure that customers get the most out of their vehicles.
Ford Edge has received 2135 complaints on the Car Complaints website, illustrating the issues faced by Ford Edge owners. The most-reported complaint is about transmission problems and various other mechanical defects. Ford Motors has been working diligently to address these concerns, but it is clear that more needs to be done to improve customer satisfaction with their vehicles.
Ford Edge years from 2010-2012 did not fare well on the market, and these model years received more customer dissatisfaction than any other. Customers noted various vehicle issues, including engine problems, poor fuel economy, and a lack of value for money. Ford addressed some of these issues in subsequent model years by offering higher-quality components and enhanced features; however, the negative feedback left an impression on customers who had purchased earlier models.
See another article: Warning Lights On A Ford Focus
These years are;
2007 Ford Edge
2008 Ford Edge
2011 Ford Edge
2012 Ford Edge
2013 Ford Edge
2015 Ford Edge
It is essential to take the time to assess each year's most concerning problems. Taking a look at them individually allows for a more thorough analysis of each issue and an opportunity to plan how best to tackle them. This will ensure that solutions effectively address these issues and ultimately create positive change.
🤔2007 Ford Edge Problems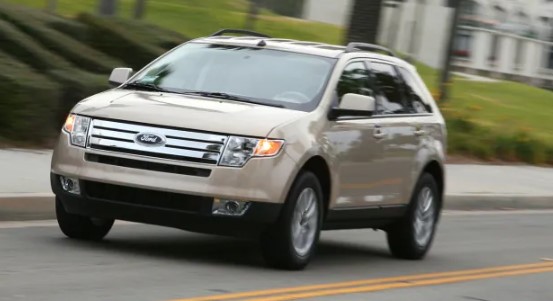 The Ford Edge 2007 model was known to have serious transmission issues. In particular, PTU failure was a common problem that required replacement and repair work. Additionally, many drivers experienced jerking or shuddering during acceleration due to the transmission system's instability. These problems were significant for Ford Edge owners and caused frustration for them in their everyday driving experience.
Reports of numerous braking issues, faulty wheels, and engine problems have been recurring on several forums. The most common braking issues reported include power brake booster failure, rotor malfunctioning, and stiff pedals. If these issues are not addressed promptly, it can lead to further complications that require more costly repairs or replacements.
The Ford Edge 2007 models have been known to produce loud noise from their rear wheels due to faulty bearings and hubs. The solution for this issue is to either fix or replace the bearings or the corner to reduce the noise level produced by these components. Professional help may be recommended if one is unfamiliar with how to repair these parts correctly and safely.
Recommended article: Ford C-max Engine Malfunction Warning Light Reset
❗2008 Ford Edge Problems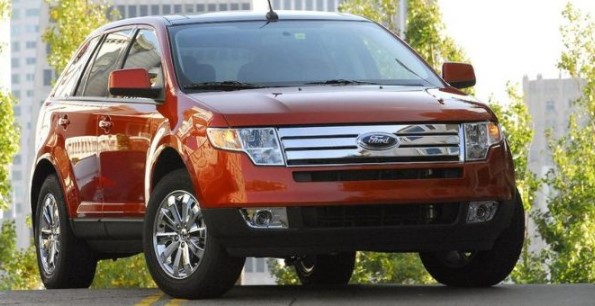 The 2008 Ford Edge has been met with a fair share of complaints, as evidenced by the 152 reported issues on the Ford Problems website and 192 complaints to Car Complaints. The transmission was the most commonly cited concern among customers, indicating that this may require extra attention from Ford engineers.
Various transmission issues have been reported in vehicles after 80,000 to 100,000 miles. These issues include sudden stopping without any notification, complete transmission failure, heavy noise, and acceleration loss. A qualified technician should inspect these vehicles regularly to identify and repair any underlying issue before it becomes severe.
Many users have experienced internal water pump failure, brake malfunction, and faulty heaters. Engine stalling while driving has been a prevalent issue among many consumers. An effective fix for this issue is replacing the engine, starter wire, or battery.
🎯Suggested article: 2023 Ford F-250 Super Duty
🛑2011 Ford Edge Problems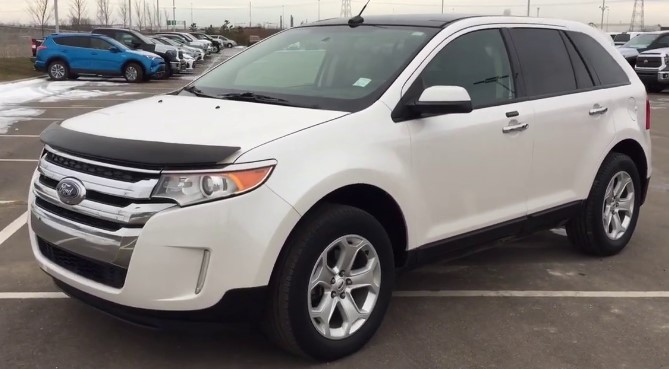 The Ford Edge 2011 year encountered an issue with its door ajar light staying illuminated, even when the doors were securely closed. This was caused by defective sensors, which misled the vehicle's computer, resulting in inside lighting that would not turn off and could be a nuisance for customers.
The door ajar light problem was fixed by spraying the latch with WD 40. Replacing the sensor and the latch assembly may be necessary in some cases. This is a standard solution to this type of issue.
Many individuals experienced issues with their vehicles this year: overheating, power steering pump failure, faulty turn signals, sunroof not working, jerky acceleration, faulty brake booster, and the wrench light on. Overheating was particularly common this year and could have been caused by factors such as inefficient cooling systems or incorrect coolant levels.
❔2012 Ford Edge Problems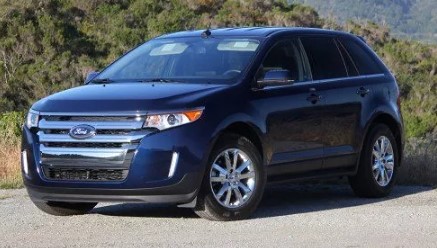 The Ford Edge 2012 experienced 227 complaints throughout the year, making it one of the most complained-about vehicles. The door-ajar signal was the primary source of concern amongst consumers and battery issues following towing. Ford addressed these problems with recalls and other solutions to ensure customer satisfaction with their product.
This year, the vehicle faced several issues with its transmission, steering wheel, interior accessories, engine, and braking system. Professionals were consulted to diagnose the problems accurately and take corrective measures. The necessary spare part replacements and adjustments were made per their recommendations to restore the car's performance to optimal levels.
Many vehicles have been reported to be difficult to stop, requiring an excessive amount of pressure on the brake pedal to do so. Replacing the vehicle's brake booster is often necessary for resolving this issue, as it can help alleviate the brake strain and make stopping easier. Another common problem encountered when braking involves a low-feeling pedal that does not provide adequate resistance before engaging.
⁉️2013 Ford Edge Problems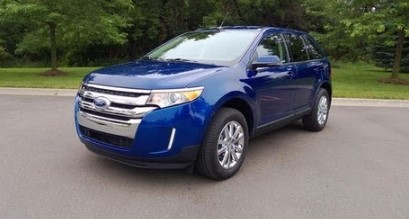 The 2013 Ford Edge has been widely considered the worst model year, with 628 complaints registered. The problems present in this model closely mimicked those that were seen in the 2012 edition, leading many to believe it was a continuation of issues arising from that particular year.
This car had a battery that quickly lost power, with owners needing to replace it every 50,000 miles. Additionally, the engine had an issue shutting down during rides, which was inconvenient and dangerous for drivers.
The Ford Edge 2013 had several other issues which consumers reported. These included throttle control failure, sudden acceleration, shift to park warning light, unresponsive brakes, brake booster failure, windshield wiper refusing to turn off, and many more. Owners of the vehicle found these problems to be serious safety concerns that warranted further investigation from Ford Motor Company.
You should read this article: Full Accessory Power Active
👎What Are The Worst Years Of Ford Edge?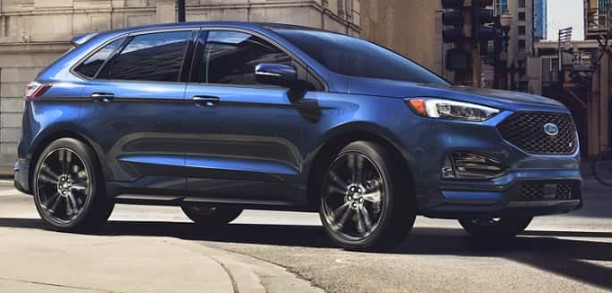 Edge cars of the first generation were met with much criticism, mainly concerning their door-ajar light issue that persisted during 2011-2013. Many users voiced dissatisfaction on forums and blogs, resulting in Edge's often negative reputation amongst those who experienced these issues. Despite efforts to fix this problem, many still have problems due to its persistent nature.
Among these, the worst years are:
2011 Ford Edge
2013 Ford Edge
These vehicles manufactured during these years were known to have several common issues. These included power loss, engine stalling, faulty engines, and transmission issues. Furthermore, sudden engine failure and throttle control faults were also commonly reported. It is advised that regular maintenance be done on these cars to reduce the likelihood of such problems occurring.
✨Most Common Problems Of Ford Edge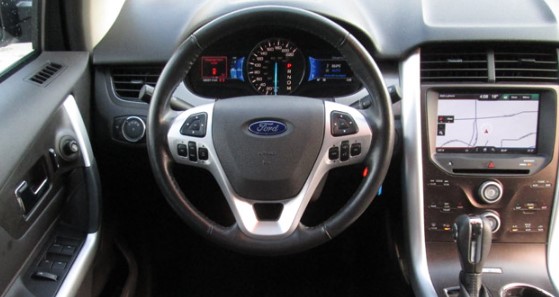 Ford Edge vehicles have had many difficulties reported in recent years. It is essential to review each of these issues to understand the scope of the problem and how best it can be addressed. The Ford Edge has experienced various mechanical, electrical, and software issues that need to be considered when assessing its performance. Furthermore, there are also reports of customer service concerns related to the vehicle, which must be addressed by Ford as well. Considering all this, it is clear that examining all potential issues is necessary before deciding whether or not a Ford Edge is suitable for purchase.
⚠️Brake Booster Malfunction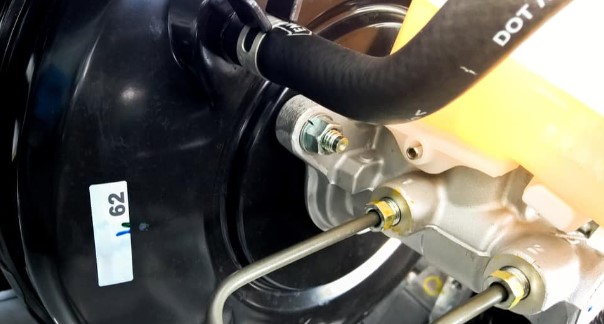 For owners of first-generation Ford Edges, from 2007 to 2013, a common problem often occurred; in many cases, the brakes would stop working. The issue affected all models between these years and could result in a potentially dangerous situation for drivers and passengers. As such, anyone with one of these vehicles should take appropriate precautions when driving or have any issues related to this problem addressed by a qualified technician as soon as possible.
The brake booster failure caused stiff brake pedals and a noise when the pedals were pressed. A decrease in pressure on the master cylinder was determined to be the root cause of this problem. This is why drivers need regular checkups, as these symptoms can indicate an underlying issue with their car's brakes.
This problem can be attributed to various issues, such as an incorrectly positioned brake push rod, the hardness of the brake booster's inner piston, or a fault with how the brake booster attaches to the intake manifold. The incorrect positioning of the brake push rod can cause it to become misaligned and unable to operate correctly. Additionally, if the inner piston is too hard, it will create friction that prevents the proper operation of brakes. Lastly, an issue with how the brake booster attaches to the intake manifold can also lead to improper functioning.
🚪Illuminated Door Ajar Light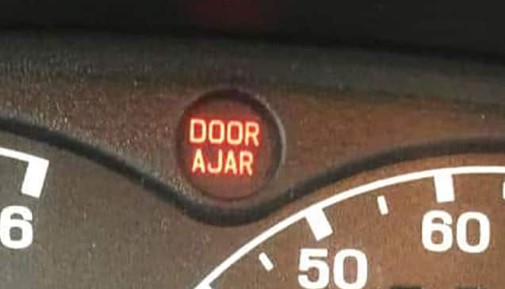 The Ford Edge in 2011, 2012, and 2013 models had a typical issue of the brake light constantly illuminating without performing its function. This was highly inconvenient for drivers, as the malfunctioning light impeded their visibility on the road and may have caused other issues, such as failure to adhere to safety regulations. It is recommended that owners of these vehicles take them in for servicing if they experience this problem.
Ford Edge owners have widely reported a problem with their vehicles where the "door ajar" signal may become illuminated, even when all doors are completely closed. Ford has acknowledged this issue and is currently being investigated to identify the cause and find an appropriate solution.
This problem was determined to be caused by a short circuit in various locations, including the dome light, door switches, and the anti-theft system. As a result of this issue, some customers reported difficulty driving with the illuminated lamp. The cause of this issue is being investigated further to find potential solutions for affected customers.
⚙️Transmission Issues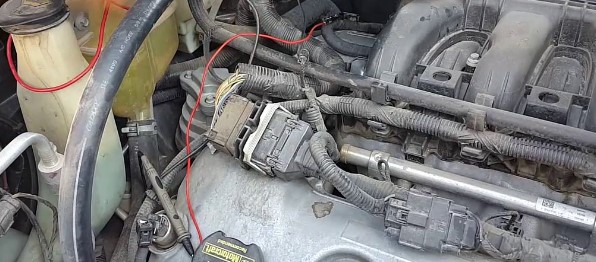 The Ford Edge 2007, 2008, 2011, 2012, and 2013 had many issues with the gear changing system, including transmission sliding, loud noises, and breakdowns. These were the most common problems reported among those models of Ford Edge vehicles. Attempts have been made to correct these mechanical issues, but their persistence has caused much frustration for owners of these cars.
If the transmission vibrates excessively, it could indicate a problem. This issue is particularly noticeable when making turns, like driving uphill or at speeds slower than 40 miles per hour. If this occurs regularly, take the vehicle to a professional mechanic for inspection and repair.
The Ford Edge may experience a situation where the mechanism continually chooses a gear when it slides, causing the vehicle to stop abruptly. To resolve this issue, the transmission range sensor needs to be replaced. Depending on the further diagnosis of the system, it is possible that replacing only the transmission range sensor will not fix the problem. Instead, an entire replacement of the whole transmission system may be required.
🛡️Which Ford Edge Years Are Safe To Buy?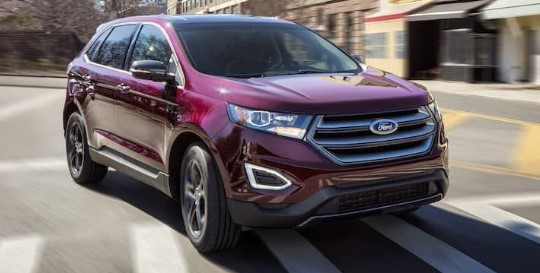 She has told you about all of the worst Ford Edge troubles throughout the years. However, it is worth noting that the company has also produced some excellent automobiles. The Ford Edge models have a long history of being reliable and trustworthy vehicles for drivers who want something dependable at an affordable price. Additionally, many consumers report that service for their vehicle is prompt and helpful whenever they come across any issues with their car.
They are as follows:
Ford Edge 2014
Ford Edge 2018
Ford Edge 2019
Ford Edge 2021
The 2014 Ford Edge is popular among consumers due to its higher mileage and fuel efficiency. It comfortably seats five passengers while providing a quiet interior which reduces outside noise. This model also offers V6 engines with the bonus of an all-wheel drive option. Additionally, this year has seen the resolution of the most notorious Edge automobile bug – the door ajar light issue – giving customers peace of mind that their vehicle will be reliable for years.
The Forde Edge 2018 provides a comfortable and enjoyable driving experience for its drivers, thanks to its high-performance engine. This vehicle also offers an optional entertainment system so users can easily link their smartphone with the car, providing access to various features and amenities. Comfort and performance make this car an ideal choice for those looking for a reliable ride.
The Ford Edge 2019 offers comfort and safety for all passengers, thanks to its well-padded seating and various driver support systems. It also features a completely redesigned front and back design that adds style to the car's overall look. Drivers can rest assured knowing they are driving in an SUV equipped with some of the best safety features on the market today.
The 2021 Ford Edge is a powerful car with quick acceleration. All available trims of this vehicle have reverse parking sensors for added safety and convenience. Additionally, the new seven-speed transmission ensures smooth and comfortable driving. With its impressive features, the 2021 Ford Edge is an excellent choice for those looking ahead of the pack on the road.
📢Read also: Ford Bronco Dashboard Warning Lights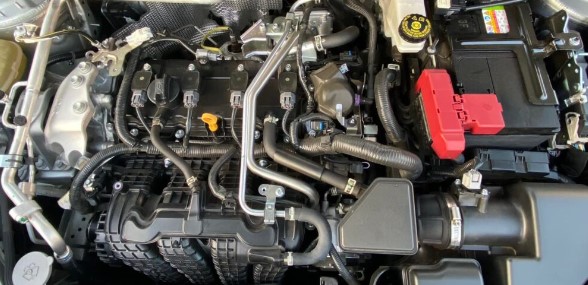 The 2013 Ford Edge has been the source of many engine difficulties for its users. Common complaints include stalling, a lit check engine light, deceleration on downhills, low idle speeds, and oil leaks. These issues have caused incredible frustration among drivers, which must be addressed to ensure customer satisfaction and safety.
Which Years Have The Most Interior Problems?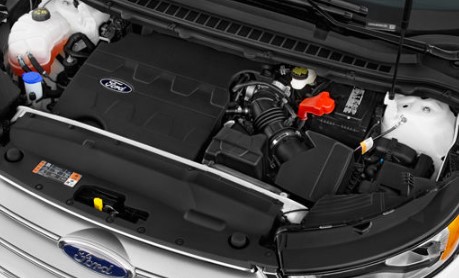 2008, 2011, 2012, 2013, and 2014 have been victim to several interior-related issues such as radios turning on automatically, shift to park warning light being illuminated when not necessary, display screens malfunctioning, and backup cameras not functioning correctly. As a result of these issues, many vehicle owners are experiencing frustration with the reliability of their vehicles.
Over the years, she has included all the common issues with the Ford Escape models. It is strongly recommended to avoid the years above, as they are often plagued with various problems. Considering these factors should help one make an informed and wise decision when purchasing this type of vehicle.
If you're looking for a Ford Edge, you should go for the newer vehicles from the second generation (2015 – 2022). Each car in this range has something unique to offer, and it's essential that individual buyers assess their needs before investing. This guide helps provide information on selection criteria and can be used as a reference when shopping for your next Ford Edge car.
💥See also: Ford F150 Dashboard Warning Lights, Symbols and Meanings
❓FAQ about Ford Edge Years To Avoid
🔍What's the worst year Ford Edge to buy?
Potential buyers should avoid 2007, 2008, 2011, 2012, 2013, and 2015 model years when buying a Ford Edge. Due to some initial issues with the new model of this vehicle, transmission problems, as well as engine and brake difficulties, were prominent in cars made in 2007 and 2008. Buyers are advised to look for newer models of the Ford Edge, which have since been improved.
⚙️What year did Ford Edge have transmission problems?
Many owners of the 2007 and 2008 Ford Edge models are acutely aware of transmission problems associated with these vehicles. Reports have surfaced describing occurrences when the transmission would abruptly shut down even while in motion, leading to unexpected engine stops. The affected drivers have expressed dissatisfaction with this issue and urged Ford to take further action.
👌What model of Ford Edge is the best?
The 2014 Ford Edge is widely acclaimed as the best iteration of this model. It was the last make of the model before a newer generation and therefore offered improvements due to Ford's ability to fine-tune all minor details. This was validated by being voted the best mid-sized SUV for its price range compared to other vehicles in its class.
⛽What is considered high mileage for a Ford Edge?
The Ford Edge midsize SUV is known for its reliable standard powertrain, which provides a minimum of 150,000 miles to buyers. While 200,000-mile capability is possible in the Ford Edge, models from 2007 and 2008 and 2011-2013 may face more costly engine or transmission issues that could prevent them from achieving this goal.
What issues does a Ford Edge have?
The Ford Edge comes with a variety of issues that owners have reported. Among them are power booster problems, transmission or Power Transfer Unit fluid leaks at the axle area, sliding out foam seal between dash and windshield, clicking noises from the wheel area while the car is moving, and poor fitment of a headliner or possible rattling around the sunroof area. Owners should take special care to have these issues inspected so they can be promptly addressed.
Why is Ford discontinuing the Edge?
Ford has officially announced the retirement of the Edge after the 2023 model as part of a long-term vision to focus resources on electric vehicle production. This decision highlights Ford's commitment to creating and producing more environmentally conscious solutions for its customers.
Is Ford Edge a good car?
The 2023 Ford Edge is currently predicted to have a reliability score of 76 out of 100, which falls in the Average range according to J.D. Power. This rating indicates that the vehicle could be considered reliable and trustworthy, but more research into its features may be necessary before making purchase decisions.
What year is Ford Edge being recalled?
Ford Motor Company is initiating a recall of select 2021-2022 Edge vehicles due to a software error that can result in the rearview camera displaying a blank or distorted image when the car is put into reverse. Owners of these vehicles must take immediate steps to address this issue and ensure their safety while driving.