Ford Escape is a small crossover SUV that has been available on the market since 2000. Over the years, these vehicles have become increasingly popular, with approximately 4,969,836 Ford Escapes sold in the United States between 2000 and 2021. Despite their popularity, numerous complaints about Ford Escapes have also occurred. Common issues include door-ajar lights staying on, electrical issues, faulty transmission, and engine stalling. This article provides an overview of which Ford Escape years to avoid and offers advice to those looking to purchase a model free from common problems. Additionally, this article includes a list of recommended models to aid potential buyers in making an informed decision when purchasing their Ford Escape.
💥See also: Ford Diesel Engines To Avoid
Ford Escape Years To Avoid (With Reasons)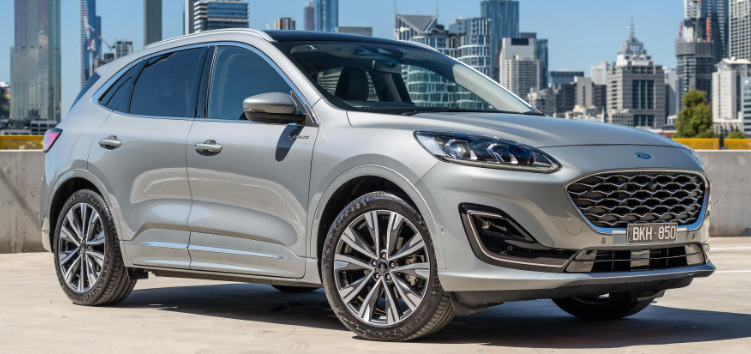 The Ford Escape has been on the market for four generations, each released in 2001, 2008, 2013, and 2020. Despite its age, the Escape is still plagued with numerous issues, according to the Car Complaints website, which lists 4576 complaints against this vehicle model. Consumers should consider these factors before making a purchase decision.
The Ford Escape model has experienced certain years with unfavorable reviews from consumers, resulting in a lower-than-average performance on the market. These are the years:
2005 Ford Escape
2006 Ford Escape
2008 Ford Escape
2009 Ford Escape
2010 Ford Escape
2013 Ford Escape
2014 Ford Escape
This year has seen several issues take center stage.
2005 Ford Escape Problems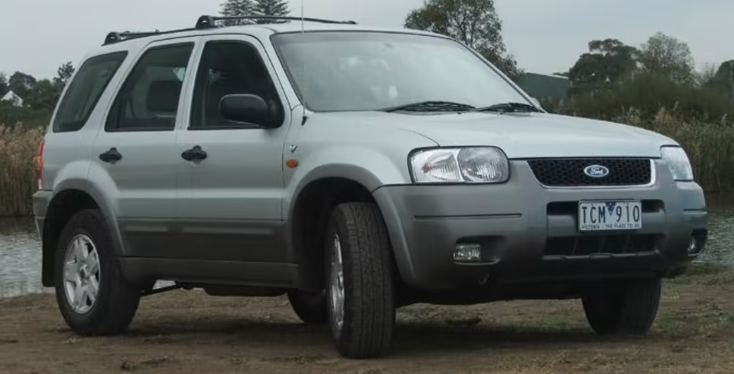 The Ford Escape 2005 model has suffered from shock tower rust issues after reaching 125,000 miles. This issue can require costly repairs of up to $1,250. Other frame-related problems, such as sub-frame rotting and rear panel cracking, have also been reported. Other common issues with this year's model include electrical problems, engine problems, windows, windshield faults, and PCM failures that can be remedied by replacing the PCM or spark plug.
2008 Ford Escape Problems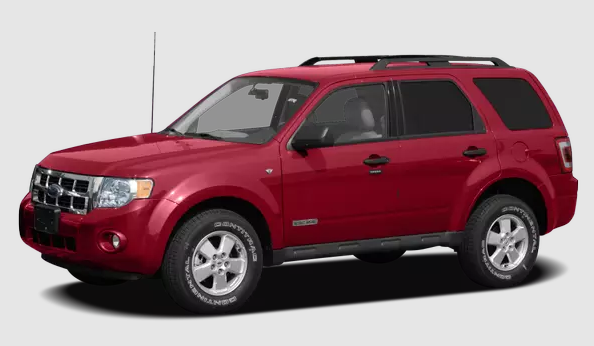 The Ford Escape 2008 had been the subject of numerous complaints, primarily with its transmission and steering system. Reports suggested that the power steering system was prone to failure, and repairing it could cost more than $3,300. Other issues included transmission cooler failure, second and fourth gear loss, lurching into gear, jerking while pressing the accelerator and leaking transmission fluid.
🚨You may be interested in: Ford C-max Engine Malfunction Warning Light Reset
2009 Ford Escape Problems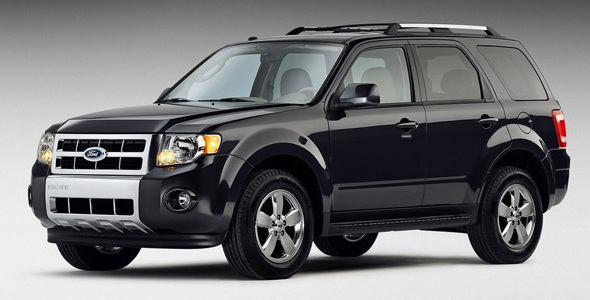 This year has seen issues with the Ford Escape 2009's transmission, such as jerking into gear, leaking fluid, and failure when towing. Additionally, users have reported an illuminated check engine light without fault, a bad throttle body, engine stalling, and power loss while driving.
2013 Ford Escape Problems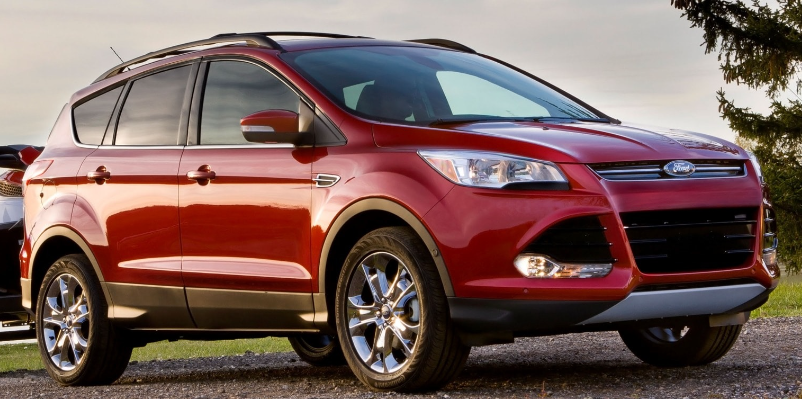 The 2013 Ford Escape was the first model from its third generation, yet it experienced numerous issues that frustrated many customers. Reports of batteries dying suddenly and needing to be replaced every 60,000 miles were commonplace, as were wiring harness faults, horn module failures, dashboard cluster malfunctions, and a burning smell emanating from the engine. Additionally, some users reported their windshields cracking without explanation or even exploding rear windows. The cooling system also had its share of problems, such as excessive coolant usage, failing water pumps, and leaking of coolant, in addition to false overheating, leading to the engine shutting down.
2014 Ford Escape Problems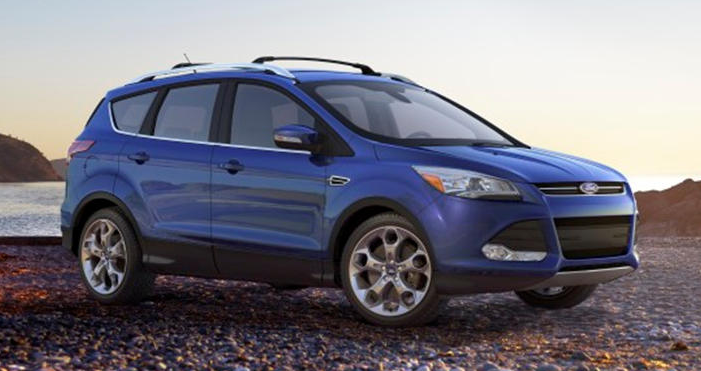 The 2014 Ford Escape tends to transmission failure at approximately 70,000 miles. This year also saw the continuation of windshield issues from prior years, as well as erratic window wipers and less tinting than desired. Additionally, exhaust fumes could be heard entering the cabin with an accompanying loud noise. Other reported problems include door latch malfunction, a faulty backup camera, AC malfunctions, poor mileage readings, fuel tank pressure sensor faults, fuel pump failure, and bubbling paint issues.
What Are The Worst Years Of Ford Escape?
For certain years, Ford Escapes have received the notorious moniker of being the worst vehicle ever made. It is highly advised to steer clear of these particular models.
2005 Ford Escape
2008 Ford Escape
2013 Ford Escape
2005, several issues concerning the body, paint, and electrical system arose. These included excessive shock tower rust, computer failure, engine failure while driving, and gas pedal drooping/sticking to the floor. Transmission issues and steering and engine problems plagued their respective generations' 2008 and 2013 models.
Most Common Problems Of Ford Escape
Examining the issues surrounding the Ford Escape automobiles is an important practice to understand what has occurred.
1. Engine Stalling
The 2013 Ford Escape was met with numerous complaints regarding its engine. This issue had been seen before in earlier models from the company from 2005 to 2011, as well. The 2013 model was recalled due to an overheating issue caused by a defective engine shield that cracked and leaked oil, leading to potential engine failure. Additionally, issues such as stalling and illuminated check engine lights were known to occur in the third-generation engines of this vehicle, along with vibration problems.
2. Computer Malfunctioning
Customers of the 2004, 2005, 2007, 2008, 2010, and 2012 Ford Escape models have reported PCM failure after 115,000 miles. Furthermore, cylinders and coils may malfunction as well. In such cases, replacing the system with a lasting solution is advised. The most common way to avoid this problem would be to replace the PCM at once; alternatively, spark plugs can be replaced or repaired.
3. Power Steering Loss
For second-generation automobiles from 2008 to 2011, power steering failures have been a common issue. The cause of the problem lies in the primary component of the system: the steering pump. Owing to its intensive use, these pumps are prone to wear and tear, leading to hydraulic fluid leaks from worn-out hoses and seals. Fortunately, subsequent variants of the Ford Escape had this problem fixed.
4. Transmission Issues
The Ford Escape had various transmission issues between 2006 and 2014, such as failure, cooler failure, loss of gear, sticking, jerking into gear, leaking, and more. These problems required attention from professional technicians to be resolved.
👀Look at this: Warning Lights On A Ford Focus
Which Ford Escape Years Are Safe To Buy?
The Ford Escapes of the first and fourth generations are highly-regarded vehicles. Most models from these two periods have been met with positive reviews, while certain years have received particular acclaim for their excellence. These are:
2001 Ford Escape
2004 Ford Escape
2015 Ford Escape
2018 Ford Escape
2019 Ford Escape
2020 Ford Escape
2021 Ford Escape
2022 Ford Escape
The Ford Escape has been a popular option among drivers for many years. Since its introduction in 2001, the vehicle has undergone several updates and modifications to ensure it remains competitive with other SUVs on the market. With each new generation of the Escape, there is an increase in power, performance capabilities, and interior comfort features. The 2021 model provides one of the smoothest rides out of any Escape thus far, giving drivers a reliable and enjoyable driving experience every time they get behind the wheel.
The Ford Escape models from 2006 to 2016 experienced various transmission-related issues. These included failure, jerking into gear, and leaking. As such, the reliability of these vehicles was compromised for many consumers.
The company experienced several issues relating to body and painting in 2003, 2005, 2008, and 2012. These included paint peeling, corrosion on the bodywork, rusting shock towers, rusted frames, and water leakage. Corrective action was taken to rectify each problem as it arose.
Last Words
Regarding the Ford Escape, certain models have been known to experience problems occasionally. It is highly recommended that these particular year models are avoided to prevent any unforeseen issues. On the plus side, several Escape models have earned a reputation for being some of the best on the market. For those looking to purchase an Escape, it is recommended they thoroughly research all available options before making a final decision.