Riders new to the motorcycle world might not be familiar with Forward Controls Vs. Mid Controls. Both control systems can be found on Harley-Davidsons, but understanding their differences is critical to making an informed decision when choosing a bike.
It's important to note that each type of control system has different advantages and disadvantages depending on one's needs and preferences. Mid Controls offer more stability because they provide better balance for riders, especially those with shorter or smaller frames. Forward Controls give greater freedom of movement for taller riders as they allow them to stretch out their legs further while riding. Ultimately, whichever system you choose depends on your preference and riding style.
💥See also: Nissan Qashqai Dashboard Forward Emergency Braking Warning Light
What Is Mid Control?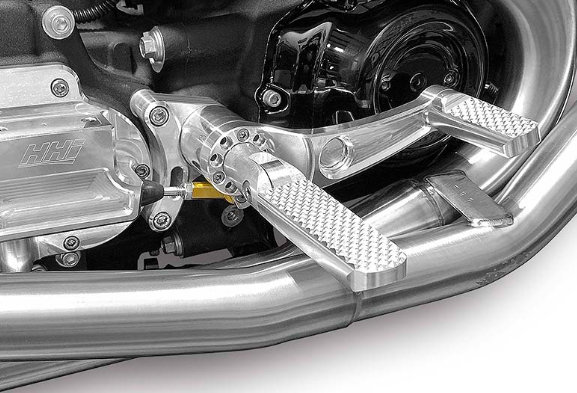 Mid-control motorcycles are those where the rider's feet are placed in the middle of the bike when operating it. Famous examples include a Strom, GS, KLR, and KTM adventure. FJRs, STs, ZX14s, and other varieties also fall into this category. On the contrary, cruisers generally have forward controls, while sport bikes usually have rear sets.
What Is Forward Control?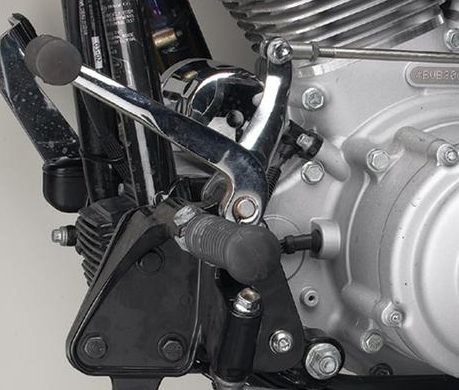 Forward controls are an excellent choice for riders looking to extend their legs while still having access to the bike's control systems. By adding a new set of levers, riders can enjoy improved posture and a sense of freedom not found with other types of vehicles.
Furthermore, these controls also allow the original pedals with the bike to be used in tandem with each other. Overall, forward controls are an excellent option for those seeking more flexibility in controlling their ride.
Mid Controls Vs. Forward Controls On Harley: Complete Observation
This article focuses on comparing mid and forward controls on Harley motorcycles. Central Controls are typically located where the feet or floorboards, brake, and shifter would be placed, while Forward Controls are more commonly found on cruiser or chopper motorcycles.
This article discusses why one might choose to install mid or forward controls and what advantages they may offer. Understanding the differences between these control types is essential before deciding which one best suits your needs.
📢Read also: How To Turn Off Forward Emergency Braking Warning Light
Greater Comfort
Mid-Controls are ideal for Harley-Davidson riders who want to customize their riding experience. They provide a convenient way to adjust the position of footpegs and controls, allowing riders more control over maneuvering their vehicle. Placing the rules in the middle of the motorcycle allows for better handling and increased stability when riding aggressively.
Additionally, mid-controls can help create a more comfortable posture while on long rides by providing excellent legroom.
Finally, with mid-control options, riders can quickly get on the ground during stop-and-start traffic, improving visibility and turning capabilities at slower speeds while keeping upright.
Aesthetic Improvements
Many motorcycle enthusiasts deem Forward Controls Vs. Mid Controls are aesthetically pleasing on a bike. When riding a Harley Davidson with either of these controls, the rider can present an image of relaxed ease while also giving the appearance that the bike is faster. Furthermore, these controls offer old-school styling, which has drawn in cruising enthusiasts for years.
Easy Installation
Motorcycle owners often choose to have their accessories installed by professional mechanics. However, certain parts, such as mid controls and forward controls, can be easily installed without the assistance of a mechanic. Using essential tools available on the market, riders can upgrade their motorcycles with Harley Davidson aftermarket parts they purchase from a vendor of choice. This allows them to maximize the value of their bike while avoiding paying installation fees.
Mid Controls Vs. Forward Controls On Harley: What's Better?
Harley-Davidson's new Mid-Controls is a significant step forward in biker foot positioning, offering race-style pivot foot pegs and mega knurl for leaning into the road while keeping eyes on the path. Adding Forward Controls to one's motorcycle is an excellent option for long trips, allowing them greater comfort and improved journey enjoyment. Mid Controls and Forward Controls On Harley offer smooth performance with high-quality construction. Ultimately, it is up to each rider to decide which type of bike works best for their current needs.
Reasons For Installing Mid-Control And Forward Controls
An ideal ride for long-distance traveling offers an exceptionally comfortable experience.
Generous legroom ensures that no stiffness or discomfort in the knees and lower back will be felt during your journey.
Those with longer legs will significantly benefit from this ride's generous space.
 It's perfect for relaxed trips and leisurely drives alike!
Unexpected braking won't cause any issues as the vehicle's safety features are unparalleled in avoiding accidents and mishaps on the road ahead!
Traveling with passengers becomes a worry-free affair when taking this car out on journeys too!
Taking it out onto roads brings more confidence than ever – you'll feel better than those around you, knowing you're safe while driving!
It's one of the best choices to enjoy a pleasant ride every time!
Riding with the foot pegs extended would not only be more comfortable for the rider and provide extra space for passengers, thereby preventing their feet from hitting the back of the legs.
⚡️Another article: Nissan Forward Collision Warning Light
One Last Thought
When considering motorcycle upgrades, Harley Davidson's Forward Controls Vs. Mid Controls provide riders with several advantages: improved comfort, attractive appearance, and simple installation. To ensure a smooth ride experience, selecting the proper control system is essential.