FVP is a highly reputable brand in the automotive battery market, having earned its trustworthiness by providing reliable products to customers. The Fvp Voltedge Battery has garnered a lot of attention, as evidenced by the numerous positive Fvp Voltedge Battery reviews posted by satisfied customers on various online platforms. Testimonials from users of FVP batteries attest to this fact and demonstrate satisfaction with the performance and longevity of these items. Those who are curious about the source behind FVP batteries can rest assured that an investigation into their origin will reveal top-notch quality and dependability. Thus, those interested in purchasing FVP batteries can do so confidently, knowing they are investing in a product backed by a history of excellence.
Who Makes FVP Batteries?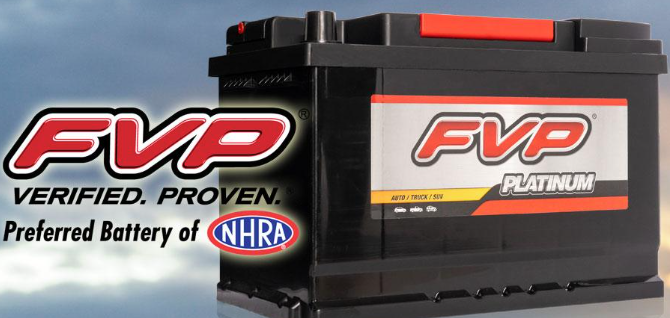 FVP batteries are manufactured by a range of companies, with the majority produced by ATLASBX America Corporation and Exide. Both of these companies have earned reputations for their high-quality products, which span far beyond the US borders. In 2017, ATLASBX opened a U.S.-based production facility in Nashville, TN, to better serve customers from this region. Exide is responsible for producing a smaller portion of FVP's entire product line with its factories located in India.
Where Are FVP Batteries Made?
ATLASBX is a leading producer of batteries for FVP and has established itself as the go-to manufacturer. Their production facilities are located in South Korea and, more recently, Clarksville, TN. ATLASBX opened this 40-acre facility in 2020 to specifically produce lead-acid batteries that are routinely monitored from their headquarters in Nashville, TN. The company began its operation in the US by building its U.S. headquarters back in 2017.
Exide is another significant battery producer for FVP, which primarily operates out of India and Sri Lanka with plants based across West Bengal, Haryana, Maharashtra, Tamil Nadu, Uttarakhand, and more locations around the region. Exide produces cheaper but more effective options than ATLASBX; however, they do not produce high-quality products as those produced by ATLASBX.
Are FVP Batteries Any Good?
FVP was founded in 2005 and, within a few years, has established an impressive reputation for offering high-quality goods and unrivaled service. Customers find their products to match the quality of top-tier brands while still being offered at fair prices.
In terms of automotive parts, they specialize in batteries (OEM original equipment components), radiators, and filters, all of which are crafted with precision and provide excellent performance. They also have a wide variety of battery types suitable for RV, boat, automobile, garden requirements, commercial, industrial applications, and yard tools. Furthermore, their improved plate design helps reduce common failure mechanisms associated with long-cycle batteries ensuring that structural design is optimal for performance results.
Moreover, FVP's customer service professionals have earned recognition for quickly responding to customers' queries, demands, or complaints via 24X7 phone assistance, thus further cementing its status among customers who appreciate quick response times and efficient problem-solving capabilities.
About The Manufacturer
AtlasBX Co. Inc., headquartered in Daejeon, South Korea, has been providing quality battery production since 1944. With manufacturing plants and offices spanning the globe from Seoul to Dubai, they are a leader in the industry. Dedicated to offering innovative technology and superior customer service as they plan for their next 70 years of success, AtlasBX is renowned throughout the world market.
The other manufacturer of FVP batteries is an Indian multinational company who has established itself as one of the largest lead-acid battery makers in India and fourth in the world. They have factories located in India and Sri Lanka, and they also operate four significant lead-acid battery recycling facilities across two continents: two in the United States, one each in Spain and Portugal, with 99 percent of lead handled being recycled at these sites.
By having both AtlasBX Co. Inc., from South Korea, and this Indian multinational company producing FVP batteries, there is no shortage of where customers can find reliable supplies worldwide; now sold through 130 different countries globally, it's clear that manufacturers are meeting demands successfully to provide exceptional products for consumers everywhere.
What Are The Types Of FVP Batteries Available?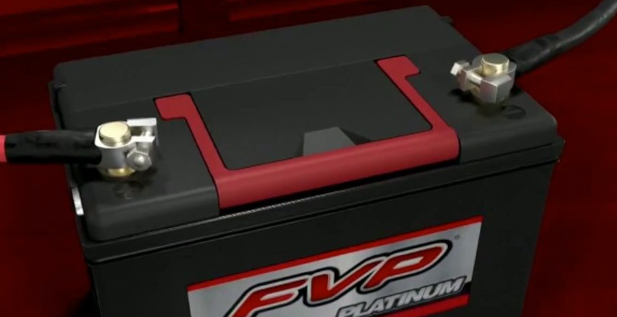 The FVP is an established manufacturer of batteries for many purposes. They offer a wide selection, including automotive Platinum, Automotive Platinum AGM, Automotive VoltEdge, Golf Cart VoltEdge, Heavy Duty VoltEdge, Lawn & Garden VoltEdge, Marine and RV Volt Edge Power Sport AGM Platinum, and Power Sport AGM Volt Edge SLA Voltage to name just a few. Their long-standing commitment to quality products ensures customers receive the highest level of satisfaction with each purchase.
Where To Buy FVP Batteries?
FVP batteries are easily accessible, with availability in various locations. Super shops or marts generally offer machine-specific batteries, while marine shops provide the brand's marine battery solutions. The official website of FVP can be a valuable resource to help you locate nearby stores offering these products. Additionally, buyers have the option to purchase FVP batteries online through sites such as Menards.
What Are The FVP Batteries?
FVP offers a range of battery options, with some of the most sought-after being particularly popular.
FVP® VoltEdge® 49 AGM Automotive Battery
Absorbed Glass Mat separator technology provides superior starting, cycling, and deep cycle performance. FVP's AGM batteries are ideal for modern passenger vehicles and light trucks.
FVP® VoltEdge® U1L-340V Lawn and Garden Battery
FVP ensures that all power tractor and recreational vehicle requirements are fulfilled with their lawn and garden battery range. Every battery has been engineered to guarantee reliable starting in the most challenging conditions.
FVP® VoltEdge® M31-8DP Dual Purpose Marine Battery
Marine batteries are engineered for high vibration and stress resilience and performance in extreme conditions.
FVP® VoltEdge® GC2 Golf Cart Battery
FVP golf cart batteries are renowned for their reliability and extended runtime. They are considered a top battery choice for golf carts.
What Are The Alternative Of FVP Batteries?
Finding alternatives to FVP batteries can be challenging. Not all companies have the extensive variety and range of products that FVP has. Some viable options include Duralast for automotive use, Trojan for golf carts, and Odyssey or Banshee for marine battery needs.
Final Thoughts
This article provided valuable insight into the makers of FVP batteries, which are highly popular and plentiful. Through this research, misconceptions related to the producers of these batteries were dispelled. In addition, readers received a comprehensive overview containing all the information on who makes FVP batteries. As a result, readers can make informed decisions when selecting their desired battery type.