With its earliest debut in 1997, the Honda CR V series has been a long-standing staple in the compact car market. Each year since its introduction, Honda has made it a priority to release upgraded and modified versions of this beloved model. The brand boasts superior interior and exterior structures, configurations, and sturdy construction that result in energetic acceleration, efficient gas mileage, and comfortable driver rides.
However, not all years of models have been built with equal quality standards, and some have proven to be quite hazardous. To better understand which years models may be problematic and which ones are comparatively safe, one should refer to the following article for insight on common troubleshooting Honda CR-V problems.
💥See also: Honda Element Years To Avoid
Honda CR-V Years To Avoid (List Of Years)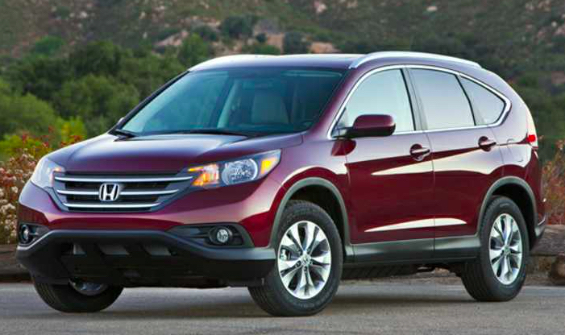 Honda has built a strong reputation as a reputable and reliable car manufacturer in the global market. The brand is renowned for producing durable and high-quality vehicles that meet the expectations of its customers.
However, like other Honda models, the CR-V series has faced challenges in maintaining 100% reliability across all five generations. This has resulted in certain CR-V models exhibiting significant errors and defects, which have earned them the title of being the most problematic cars in Honda's lineup.
Remember to avoid the following Honda CR V Years models:
2002 Honda CR V: One may encounter potential issues with their A/C, paint condition, throttle body functionality, engine performance, exterior accessories quality, and transmission system integrity.
2003 Honda CR V: The malfunction of the A/C compressor, inoperable air conditioning, transmission failure, engine troubles, electronic system malfunction, uncomfortable seat belts, or faulty airbag issues can pose significant challenges for vehicle owners.
2005 Honda CR V: The malfunction of the air conditioning system, transmission issues, a faulty window, problems with the lights, engine troubles, and electrical faults were all noted in the vehicle's inspection.
2006 Honda CR V: The vehicle experienced a module failure, accompanied by abnormal sounds and malfunctions in the transmission, A/C system, brakes, and drivetrain components.
2007 Honda CR V: The occurrence of premature tire wear, A/C compressor malfunctions, or complete failure, as well as issues with the electrical system and power door locks, are all common concerns that should be addressed promptly to maintain optimal vehicle functioning.
2008 Honda CR V: Various issues such as paint chipping, premature tire wear, inaccurate power door locks, multiple engine problems, malfunctioning brakes, and steering malfunctions have been identified and must be addressed promptly.
2010 Honda CR V: Increased oil usage, premature tire deterioration, and unexpected acceleration are ongoing issues within the vehicle's operation.
2011 Honda CR V: The vehicle experienced a sudden increase in speed while slowing down, significant oil consumption, premature wear on tires, the engine displaying signs of revving when braking or potentially failing altogether, and issues with steering.
2012 Honda CR V: The issue of a faster than usual battery drain, resulting in a dead battery and accompanied by a grinding noise during engine start-up, as well as malfunctioning heat and air conditioning systems, along with steering problems, are all being investigated by our team at this time.
2013 Honda CR V: The vehicle displayed signs of excessive oil usage, emitting a grinding noise upon cold start and discomfort due to the seating. Additional issues were found with engine failure, electrical system malfunctions, transmission troubles, and brake complications.
2014 Honda CR V: One may experience an engine that produces a rattling noise upon cold start, along with hesitation or delay in acceleration and grinding noises when starting. Additionally, defects in the wheels or hubs, electrical errors, and A/C or heater problems can also arise.
2015 Honda CR V: The issues of excessive vibration, low RPM engine idling, engine and transmission failure, and problems with the electrical and fuel systems require immediate attention to prevent further damage.
2016 Honda CR V: The issue of excess vibration at idle, along with uncomfortable seating, transmission, and engine failure, as well as electrical malfunctioning, have been brought to the attention of the company for further investigation and resolution.
2017 Honda CR V: The malfunctioning of the heating system, excessive oil level combined with gas in the oil, frequent battery depletion, defective braking mechanism, transmission breakdown, and engine issues have been observed.
2018 Honda CR V: One may notice an unusual scent of gasoline emanating from the vehicle's interior, accompanied by a glitching infotainment system and various malfunctions in the engine, electrical components, and A/C or heater. Additionally, excessive levels of oil could indicate contamination with fuel.
2019 Honda CR V: The malfunctioning of the sensing harness, fuel dilution in oil, or dead battery issues are all common occurrences among rodents.
The Honda CR-V Reliability Problems report states that the years 2007, 2012, 2014, 2015, 2017, and 2018 are deemed as the most problematic for this particular model.
📢Read also: Honda Fit Years To Avoid
What Makes These Honda CR-V Models Worth Avoiding?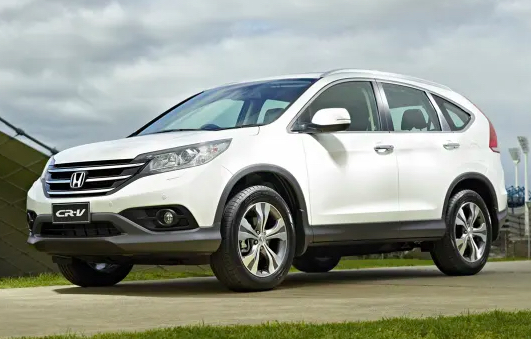 A thorough analysis of consumer complaints has revealed a concerning trend among the Honda CR-V models from previous years. Various technical and mechanical issues have been reported, indicating potential flaws in these vehicles. Upon closer examination, it is evident that certain problems are prevalent across multiple model years. In the following section, an overview of the most common issues found in Honda CR-V SUVs will be discussed. This information aims to provide clarity for consumers considering purchasing a CR-V and assist them in making an informed decision regarding their vehicle choice.
A/C Or Heater Problem: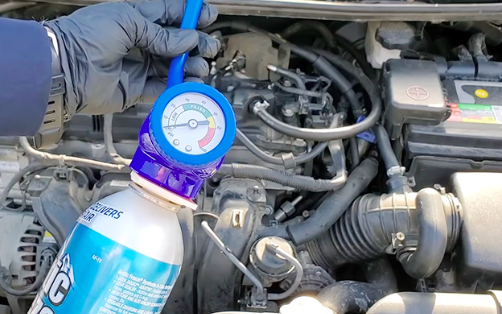 Based on the overview report published on CarComplaints.com, a website that provides information about common car issues and complaints, reports of A/C malfunction or air conditioning compressor failure are prevalent among certain models of Honda CR-V cars.
The issue above has been reported in various models, including 2002, 2003, 2007, and 2017 Honda CR-V vehicles. However, the problem is most severe in these models compared to others, such as the 2008 or 2019 model years.
As per the detailed report available on carcomplaints.com/Honda/CR-V/, consumers have faced problems like improper functioning of the A/C system, complete failure of A/C or compressor unit, recurrent breakdowns or lack of cold air flow from the system, slow heating up process during winter months due to broken Temp selector cable and loud buzzing noise emerging from A/C panels. These issues usually arise after the vehicle clocks over approximately 80-100 thousand miles; however, some individuals have encountered similar problems within just 40 thousand miles post-purchase. In extreme cases where repair is not possible, replacing the entire system becomes necessary, which can be an expensive ordeal for owners.
CR-V Engine Problems: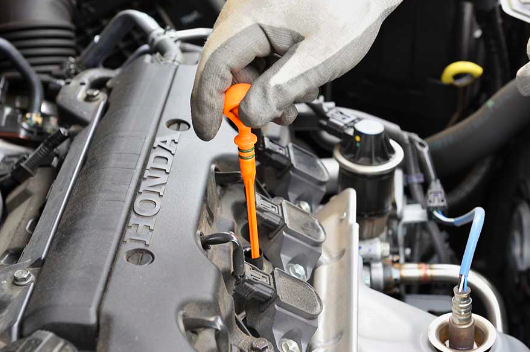 A common issue that CR V consumers have frequently reported on various forums pertains to engine-related problems. These issues have affected models from 2002 to 2019, with some of the most serious occurrences being observed in vehicles from 2007, 2012, 2014, and 2015-18.
Numerous complaints have highlighted symptoms such as significant vibration, difficulty starting or not starting the engine while turning over, stalling when reversing or hesitating, unintentional acceleration while braking, and low RPM idling. Additionally, some users have noticed unusual knocking or chirping noises from their engines, erratic stalling while driving, oil leaks in gas tanks resulting in excess oil consumption, and a strong gas smell inside the cabin. In certain cases, these issues can even lead to complete engine failure.
CR-V Transmission Problem: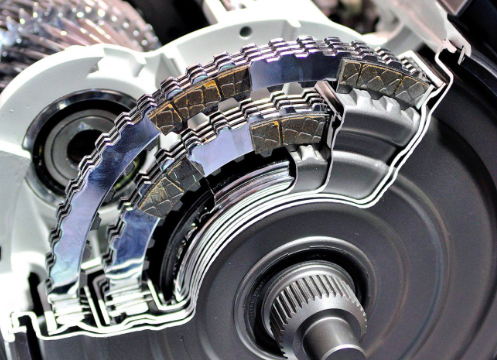 In addition to the previously mentioned concerns, a recurring issue among certain CR V models is encountering various transmission-related difficulties during ownership.
As indicated on the CarComplaints.com website's comprehensive breakdown of major problems with Honda CR V vehicles, transmission troubles were frequently reported in 2002, 2005, 2006, 2007, 2012, 2013, 2014, 2015, 2016, and 2017 releases. However, the severity of this issue is heightened in specific models such as the CR V from model years 2005, 2007, 2013, and 2014, notably with the release of its more recent iteration in year 2015.
Owners have experienced symptoms including excessive vibration or clunking noises while driving, erratic shifts and surges in engine speed, difficulty when reversing or failure to downshift, hesitation during acceleration, shuddering even at low rates, and, ultimately, complete clutch failure. In some unfortunate cases, the entire transmission has had to be replaced – an expensive undertaking for vehicle owners.
📢Read also: Honda Accord Dashboard Lights Suddenly All On
Which Honda CR-V Years Are Safe To Buy Used?
As per the comprehensive HONDA CR-V MODEL YEAR COMPARISON report published on CarComplaints.com, it has been concluded that the safest choices for potential buyers considering a used Honda CRV are the following years. This detailed analysis considers factors such as safety ratings, reported complaints, and overall reliability of each model year. It is a reliable resource for individuals seeking to make an informed decision when purchasing a pre-owned Honda CR V.
1997 -2001 Honda CR V
2004 Honda CR V
2020 Honda CR V
2021 Honda CR V
Last Words
One cannot deny the appeal of Honda CR V cars. However, no automobile manufacturer can guarantee flawless perfection. Despite their meticulous attention to design and production, some unintentional flaws or mistakes may inevitably occur in Honda's CR V vehicle models. As such, it is advisable to steer clear of the problematic model years when considering a future purchase of a CR V.