The Hyundai Accent has been a popular subcompact car since 1994. It is well-known for its understated style, dependability, and affordability. Consumers have continued to express their loyalty to this model over the years, as it remains an excellent choice in value and quality.
However, some specific models should be avoided due to their higher frequency of customer complaints and complaints. Models manufactured during the early 2000s up until a few later 2000s may not be ideal investments due to these issues. If you're interested in investing in this type of car, look into newer or older models instead for the best performance and reliability.
🚨You may be interested in: 2017 Hyundai Elantra Warning Lights
Hyundai Accent Years To Avoid (With Reasons)
Acquiring a Hyundai Accent provides many opportunities for obtaining value for money; however, knowing which model years should be avoided is essential. This list can assist in finding the right solution.
2002 Hyundai Accent
2004 Hyundai Accent
2009 – 2014 Hyundai Accent
2016 Hyundai Accent
2002 Hyundai Accent Problems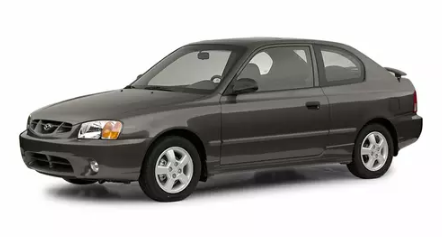 This 2002 Accent model is known to have many issues, particularly in terms of the engine, fuel system, and transmission. It has been reported that excessive oil consumption, misfiring in all four cylinders, and difficulty starting the vehicle due to a refusal to turn over. While some of these problems may be unavoidable for this year's model, it is essential to note that others are preventable with proper maintenance and care.
2004 Hyundai Accent Problems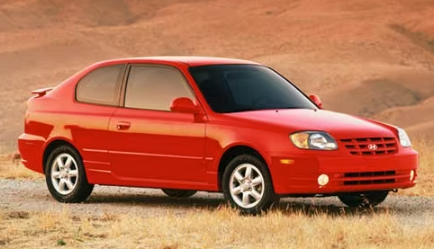 2004 Hyundai Accents have been known to experience transmission, brakes, and engine problems. Gear slippage is a common issue reported by CarComplaints.com users, leading to difficulties when attempting to pass in overdrive. Additionally, clanging noises may be heard during gear engagement, and grinding noises may occur from the rear right brake when applied at low speeds.
2009 Hyundai Accent Problems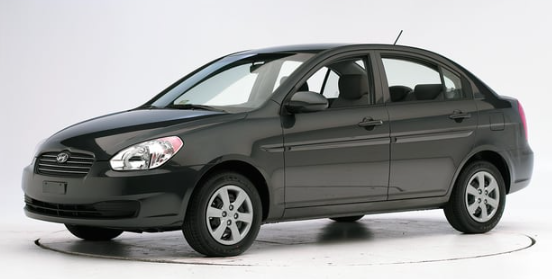 The 2009 model is known to have a few issues, the primary one being that the airbag light remains on even after several restarts. Furthermore, both driver and passenger sun visors fail to stay up properly. In addition, there have been reports of occasional disconnection of the driver's seatbelt under slight pressure.
🚨You may be interested in: Hyundai Forward Collision Avoidance Assist Warning Light
2010 Hyundai Accent Problems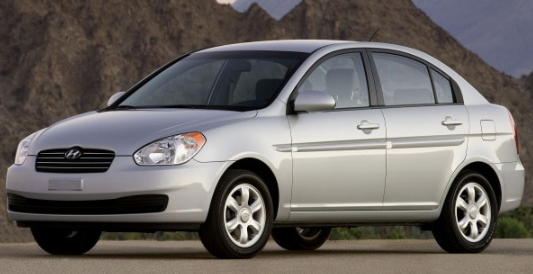 The 2010 model of this vehicle has been reported to have several issues with the engine, ranging from difficulty starting up to coils that are not functioning correctly and an engine that shuts off while driving. In addition, interior problems such as broken sun visors, malfunctioning device plug-ins, and a stereo system are not working correctly.
2011 Hyundai Accent Problems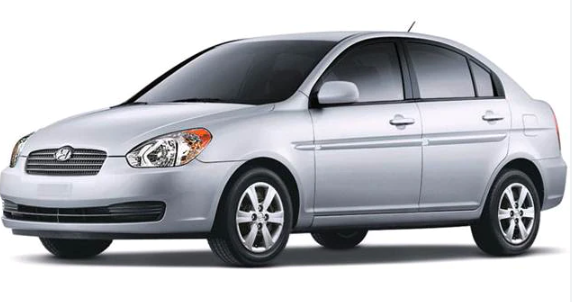 The 2011 Accent has been reported to have several issues in the engine category, including an illuminated engine light, bad coils that lead to car shut-down while driving, hesitation and bucking when the gas pedal is pressed, multiple belt failures, and poor MPG. These are all listed on carcomplaints.com as potential problems for this vehicle.
2012 Hyundai Accent Problems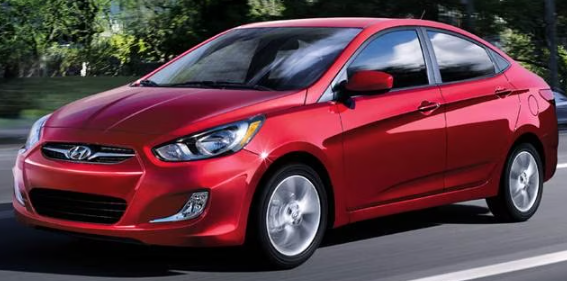 The 2012 version of Accent has experienced issues such as Check Engine Light being on, engine stalling/ shutting down while driving, and brakes sliding when driven through gravel or around tight corners. The calipers have been known to remain frozen even after restoration attempts, leading to the rotors becoming worn down at a high cost for repair.
2013 Hyundai Accent Problems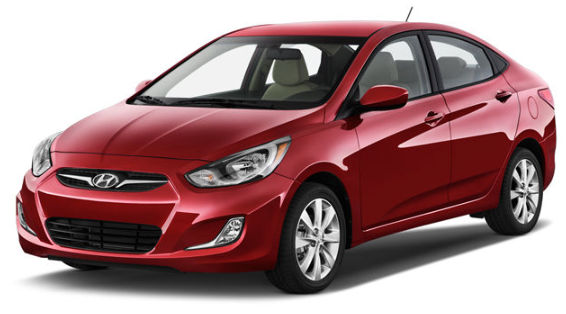 The 2013 Accent car has been a source of trouble for its owners. It is known to have instances when it cannot be stopped from accelerating and will not start, which may be due to a problem with the Knock Sensor. The "check engine" light is on, which could signify either a very high oil consumption rate or an oil leak, both unusual occurrences in relatively new vehicles. This model year has had the most complaints registered for various concerns, with approximately 41 cases reported.
2014 Hyundai Accent Problems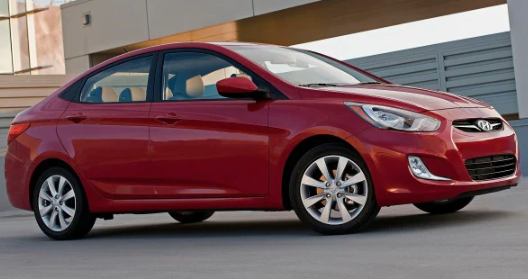 For the 2014 Accent model, issues have been noted with the front bumper on both sides. The paint may flicker, and it has also been reported that the vehicle does not start when cold. Additionally, a range of malfunctions and warnings appear on this particular model. A user who expressed concern about an acquaintance whose contact had suffered a severe injury due to airbag failure in their Hyundai Accent 2014 brought these issues to light.
2016 Hyundai Accent Problems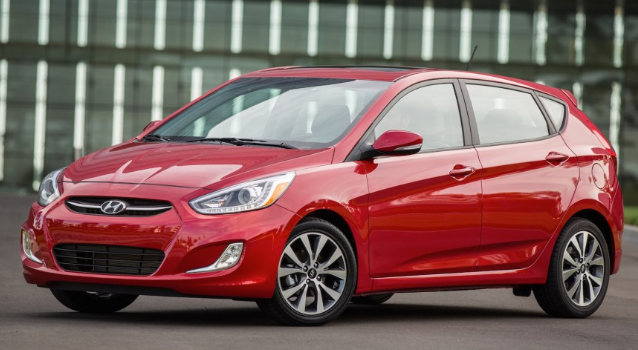 Despite the 2016 model having fewer issues than earlier versions, specific technical problems have been reported, from computer system failure to battery drainage and coolant leaks. Furthermore, the airbag light stays on, meaning that the airbag will not deploy during a collision; one owner experienced an accident due to this issue and sustained injuries requiring ambulance hospitalization.
What Are The Worst Years Of Hyundai Accent?
The 2004 Hyundai Accent model has been rated the worst due to probable variables such as higher repair costs and more issues at lower mileage.
Most Common Problems Of Hyundai Accent
The Hyundai Accent is often regarded as one of the most dependable cars in its category, although it does have some shortcomings. Common issues associated with this sedan include transmission problems, engine stalling, and clutch failure.
1. Transmission Problems
For 2004 Hyundai Accent owners, changing gears should be seamless. Unfortunately, some reports of transmission failures have been noted; however, these may not necessarily indicate a problem with the transmission itself. It is possible that other components, such as the engine, exhaust system, driveshaft, differentials, or wheel bearing, are to blame for any potential clunking noises heard. Symptoms associated with a malfunctioning transmission include an inability to shift gears effectively and sluggish shifting, whistling sounds, or a burning smell emanating from the engine compartment. These issues have been reported in this vehicle's 2004 and 2020 models.
2. Engine Problems
Regarding the Hyundai Accent, engine stalling is one of the most common issues. Several potential causes exist for this problem, including a malfunctioning engine sensor or an issue with the fuel system, battery, ignition system, or other elements. Other signs suggesting an engine-related problem include a check engine light remaining on, difficulty starting the vehicle, and stopping while driving. 2002, 2010, 2012, and 2013 are particularly noteworthy regarding cars having these issues.
3. Clutch Failure
It is not uncommon for the clutch pedal of a Hyundai Accent to malfunction, potentially leading to complete failure. Symptoms include the clutch being spongy or soft when depressed and signs such as a leak in the hydraulic system that controls it. This may cause quick engagement in addition to slipping while engaging, causing power loss and a lack of traction from an inability to transmit power from the pressure plate.
The years that are mostly affected by this problem are 2012 and 2008.
4. Problems With The Airbags
It is disheartening to realize that the typically dependable Hyundai Accent has been reported to have airbag issues, mainly because they are widely accepted as an essential safety feature in all cars. A 2020 Hyundai Accent was involved in a collision near Dallas, Texas, when another vehicle rear-ended it, yet the airbag did not inflate. Similarly, another user complained about a 2014 model where the occupant was injured due to the non-inflation of airbags. It appears there may be further underlying problems with its signal system too.
2004, 2014,2015, and 2020 are the models mostly affected by this problem.
5. Randomly Slows/Speeds Up
When a user reported that their 2018 Hyundai Accent was accelerating and decelerating independently without their permission, throttle position sensor failure was likely to be the cause. Malfunctioning of this system can result in improper fuel delivery to the engine. The typical reasons for poor acceleration in a Hyundai Accent are clogged air filters, mass air flow sensors, fuel filters and pumps, and oxygen sensors. Less common causes include faulty ignition coils, dirty fuel injectors, clogged engine oil filters, gearbox troubles, worn piston rings, and blown head gaskets. Additionally, paint flickers or corrosion may be factors if the interior accessories have been damaged.
Which Hyundai Accent Years Are Safe To Buy?
The selection of the best Hyundai Accent can be made among the following options:
1995 – 2001 Hyundai Accent
2003 Hyundai Accent
2005 – 2008 Hyundai Accent
2015 Hyundai Accent
2018 – 2021 Hyundai Accent
The make and model of the Hyundai Accent stand out from the competition due to its reliable performance, modern technologies, and superior warranty. For motorists looking for a new car, these are considered top options. The Hyundai Accent has come with its share of problems over the years; however, most are minor compared to other vehicles.
Due to its dependability record and advanced features, investment into one of these models can be assured as being a quality purchase that will meet all expectations. These makes, and models offer an attractive option for those seeking a reliable vehicle with up-to-date technology.
Final Words
Despite certain shortcomings, the Hyundai Accent is known for its excellent quality and dependability ratings. Its affordability makes it an attractive option for buyers. When purchasing a used vehicle, it is worthwhile to inquire about any problems that may have arisen in the past and obtain details of repair work performed; this will allow you to make an informed decision.