Fiat Chrysler Automobiles (FC), the parent company of Jeep, has been producing the Compass SUV since 2007. Initially, it received much attention due to its impressive features and capabilities.
However, not all models have lived up to expectations. Numerous complaints have been registered regarding some years of the Compass that are considered subpar compared to other available SUVs today. This article analyses which models you should avoid and which are still worth buying based on consumer feedback.
Furthermore, this article also includes tips for those looking to make a purchase and advice about common problems associated with particular year models of the Jeep Compass SUV.
📢Read also: Jeep Compass Warning Lights
Jeep Compass Years To Avoid (With Reasons)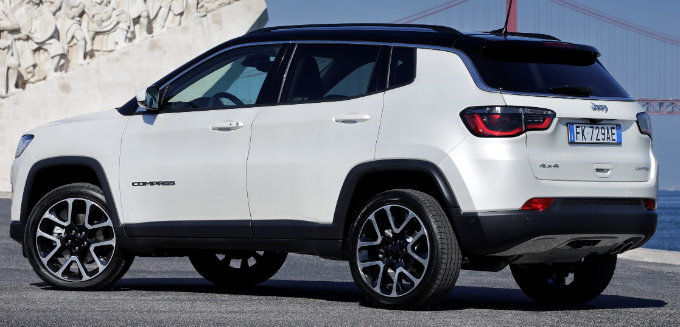 Going for a used Jeep Compass? With its 163 BHP and 173 BHP MultiAir and Multitec series-2 engines, it's no wonder many people are eyeing this vehicle. Both gasoline and diesel options come with an either manual or automatic dry dual-clutch transmission. All-wheel drive and front-wheel drive are also available for the Jeep Compass.
However, potential buyers should be aware of some model years to avoid when buying a used Jeep Compass. 2007, 2008, 2011, 2014, and 2015 models have been particularly prone to issues such as water leaks, purging valve failures, and relay box problems. Buyers should do their research before purchasing one of these particular model years in order to make an informed decision about which car is right for them.
2007 Jeep Compass Problems: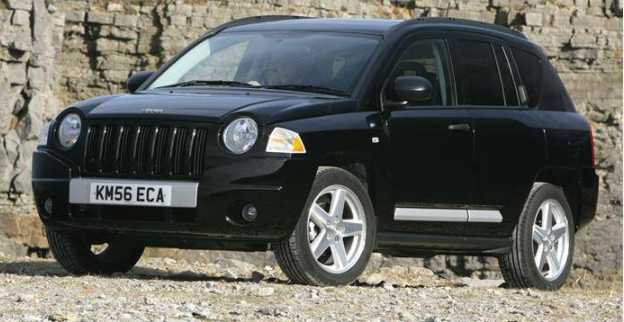 Chrysler products from the era were notoriously known for being unreliable. The launch model in particular was a disappointment as it has been deemed one of the worst vehicles ever produced. One common issue is that of "skipping," which occurs when accelerating too quickly onto highways, causing the car to jerk and move with significantly less power. Other signs that something may be wrong are automatic traction control and a check engine warning light turning on. This can all point to a failing CVT which needs to be replaced soon before more serious issues arise.
2008 Jeep Compass Problems:
The clicking noise that occurs when turning the wheel is a sign of a bad steering linkage. This issue can occur while driving at slow speeds or even when stopped and can be very annoying.
In addition to this, electrical issues may also arise with this problem such as dash lights staying lit and brake pedal switch communication failure. As a result of these problems, the car's control module often loses communication with the SCM which could lead to driving failure altogether.
In order to prevent these issues from occurring, it is important for drivers to have their cars regularly serviced in order to avoid any mechanical or electrical malfunctions.
💥See also: Jeep Patriot Warning Lights Symbols
2011 Jeep Compass Problems: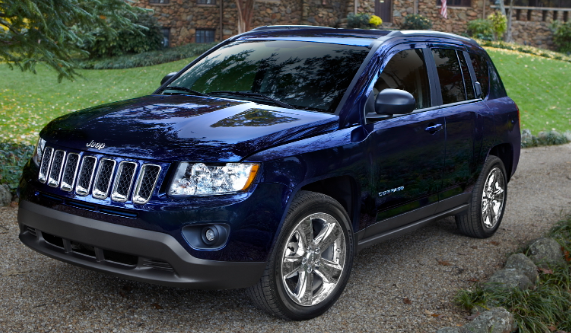 These cars are not known for their reliability. The platform is often unstable and unreliable, with CVT failures due to overheating being a common issue. Additionally, filling the fuel pump can be difficult in some cases and, when combined with the previously mentioned issues, can result in an engine that has been severely damaged by overheating.
🎯Suggested article: Jeep Start Stop System Warning Light
2014 Jeep Compass Problems: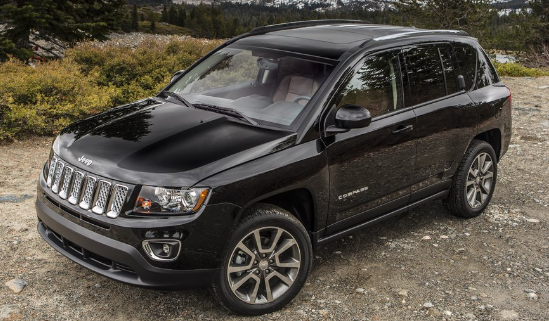 The 2014 Jeep Compass leaves much to be desired when it comes to interior style, as hard plastics dominate throughout the cabin. Cloth upholstery is included as standard, but this does little in terms of improving the overall aesthetic. Furthermore, there could be more room for storing minor objects such as keys and wallets. Fortunately, the back seat provides 22.7 cubic feet of space, while folding down the rear seats increases that to 53.6 cubic feet – an impressive amount for a car its size. Additionally, improvements have been made to ensure that all seals on doors work properly regardless of terrain and weather conditions.
2015 Jeep Compass Problems: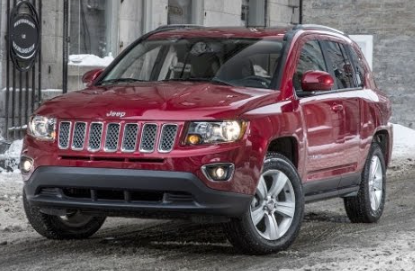 This particular model of Jeep has a tendency to shut off entirely, as well as suffer from critical electrical issues. The sensors, nuts, and bolts on this car are particularly weak and prone to damage. People who own these cars also report driving issues, hard starts, and engine overheating. Furthermore, shifting gears becomes difficult due to the clutch being completely depressed into the floorboard. Because of all of these problematic features compounded by its exorbitant price tag, it is not recommended for purchase by consumers.
What Are The Worst Years Of Jeep Compass?
2007 model of Jeep has been known to suffer from engine stuttering or 'skipping' and transmission slipping issues, making it the worst of its kind.
The 2015 year was notorious for major reliability problems, as well as engine and brake failures with some electrical issues added to the mix – making it the second-worst in terms of performance.
Lastly, the 2008 model had numerous interior components and electrical component issues leading to frequent nuisances – clinching third place on the list of worst Jeeps ever made.
Most Common Problems Of Jeep Compass:
The Jeep Compass has generated a lot of criticism among consumers for its lack of reliability and structural integrity. For this reason, prudent buyers should avoid purchasing models that fall within certain years. These models are known to be especially problematic and can lead to costly repairs in the future. Some of the most common issues include electrical problems, engine trouble, transmission slipping, shuddering during acceleration, and excessive oil consumption- all of which can result in immense frustration as well as an unreliable driving experience.
1. TIIPM Or Brake Lights Issues
When a vehicle's brake lights are not working, this is usually due to a damaged brake switch. This can cause complete non-functionality of the vehicle, as the keys on the module may get stuck in place. It is important to have any such issues checked out by a qualified mechanic or technician in order to ensure the safety and proper functioning of the brakes.
2. CVT Or Transmission Failure
The vehicle experiences issues with overheating in higher temperatures and during long drives, characterized by a feeling of the engine kicking. Slowing down does alleviate the problem however the codes P0700, P0730, and P0717 are symptomatic of this issue. Additionally, the transmission may make hard shifts while it is bad. A little filter on the upper driver's side of the transmission just under the battery can become clogged which must be replaced to ensure that fluid pumps properly and overheating is avoided.
3. Door Handles & Power Locks Issues
She struggled with the situation at hand – replacing the doors and door locks was a daunting task. The situation had quickly become dire, to the point where she may need to consider the removal of both entirely. Finding an exact match would prove challenging while ensuring that all of the locks worked correctly could be even more complicated.
4. Excessive Oil Consumption
The 2015 model of a certain vehicle had many issues with low oil pressure alerts and bad fuel economy. This situation was so severe that it led to the issuing of a recall. It appears likely that engine gasket leaks and other such leaks may be causing this kind of poor performance. To resolve this problem, it would be best to run an engine check to identify any possible problems.
⚡️Other article: Jeep Renegade RPM Warning Light
Which Jeep Compass Years Are Safe To Buy?
The Jeep Compass is a popular vehicle choice for those looking for an SUV. Over the years, several models have been released and each comes with different features. The most popular of these models include the 2020 Jeep Compass, 2019 Jeep Compass, 2013 Jeep Compass, and 2009 Jeep Compass.
The 2009 model had better fuel economy than its predecessors but it also came with some problems such as slight engine noise. It gave 29 mpg on roads which was quite good. The interior of this version was also superior to other models in its class at that time. On the other hand, the 2013 version offers excellent safety protections despite having poorer fuel efficiency compared to its predecessor. There were rear drums instead of disks with front-wheel drive Sport and Latitude versions of this model year too.
Compared to earlier editions, the 2019 compass gives a much nicer exterior look while providing improved gas mileage and enhanced interior design elements like comfortable seats making it suitable for tackling snow or back road conditions even more efficiently than before thanks to its lightweight body frame. Lastly, the 2020 variant has taken all positives from earlier generations plus added comfy seating options making it one of the best picks among others available today :
2020 Jeep Compass – Better Interior & Comfortable Seating Options
2019 Jeep Compas – Nicer Exterior Look & Superior Gas Mileage
2013 Jeep Compass – Excellent Safety Protection & Rear Drum Option
2009 Jeep Compass – Better Fuel Economy & Superior Interior Design
Final Thoughts
It can be safely said that the Jeep Compass is not a good SUV when compared to other brands such as Hyundai. However, if it is being used for comparison against similar models, then it fares better. To make sure you get the most out of this vehicle, you should avoid purchasing any of the years mentioned in this article and instead opt for those which have been suggested by professionals.