The Kubota RTV-500, a robust utility vehicle, is essential for landscaping, construction, and farming tasks. Its heart, the Kubota D1005-E3B engine, delivers a solid 50 horsepower. Integral to its design is a series of warning lights on the instrument panel, crucial for alerting operators to possible issues.
⚡️Another article: Kubota Dashboard Warning Lights and Symbols
Understanding the Kubota RTV 500 Warning Lights
A total of 10 warning lights adorn the instrument panel of the Kubota RTV-500. Color-coded lights for ease of identification are pivotal in signaling various vehicle states.
Green Lights: Indicators of Normal Operation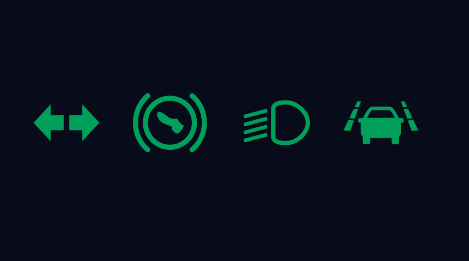 Engine Oil Pressure Light: Signals low engine oil pressure. Requires immediate vehicle stoppage and oil level check.
Coolant Temperature Light: Alerts to high engine coolant temperature. Advises stopping the vehicle for cooling.
Battery Charge Light: Indicates issues with battery charging. Necessitates a mechanic's inspection.
📢Read also: Kubota Excavator Warning Light Symbols
Yellow Lights: Signs of Potential Issues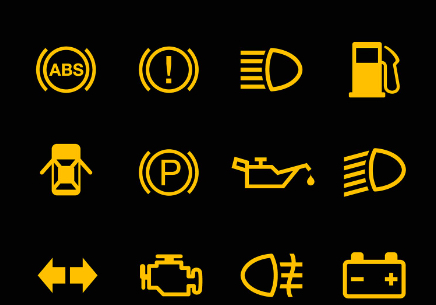 Low Fuel Light: Illuminates at low fuel levels. Suggests prompt refueling.
Parking Brake Light: Indicates the engagement of the parking brake.
Turn Signal Light: Activates with the use of turn signals.
High Beam Light: Lights up when high beams are engaged.
Fog Light Light: Comes on with the fog lights.
Service Light: Signals the need for maintenance, flashing for oil changes, or other services.
Red Lights: Warnings of Critical Problems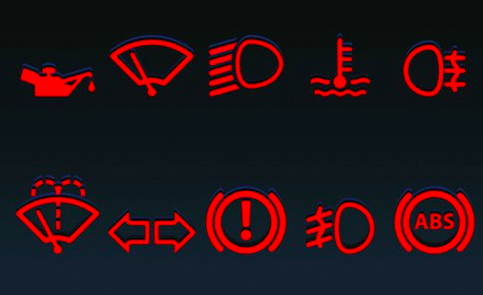 Engine Overheat Light: Indicates excessively high engine temperature. Requires immediate stopping and cooling.
Engine Oil Pressure Warning Light: Alerts to critically low engine oil pressure. Demands immediate action and an oil check.
Stop Light: Illuminates when the vehicle halts.
🚨You may be interested in: Kubota U17-3 Warning Lights
Troubleshooting Tips
Prompt action is vital when a warning light comes on. For green lights, consult the manual for problem identification. Yellow lights necessitate a halt to check the manual. Red lights demand immediate stoppage and problem resolution before restarting.
Comprehending the Full Panel
Beyond warning lights, the Kubota RTV-500 features additional panel indicators:
Hour Meter: Displays total operational hours.
Transmission Temperature Light: Alerts to high transmission temperature.
Differential Temperature Light: Indicates high differential temperature.
Rear Differential Lock Indicator: Shows back differential lock status.
Front Differential Lock Indicator: Displays front differential lock status.
Knowledge of these indicators is crucial for the vehicle's safe operation.
📢Read also: Kubota l3901 Warning Lights
Personal Insight
Having used the Kubota RTV-500 for three years in landscaping, its reliability and ease of operation stand out. The warning lights are invaluable for maintaining the vehicle's condition.