Lexus is a world-renowned luxury car brand of Toyota, renowned for its superior performance and durability. The ES series was introduced in 1983 and continues to be available today. While the ES delivers on many levels, specific years may have suffered from quality issues leading to several customer complaints such as an oil leak, oil pressure loss, or lit check engine light. Further research is recommended to ensure you make a well-informed purchase decision regarding an ES 350.
🎯Suggested article: Lexus Rx 350 Dashboard Warning Lights Symbols
Lexus ES 350 Years To Avoid (List Of Years)
Lexus is renowned for its dependability. However, specific years have been in which the vehicles produced do not fulfill expectations. It is therefore recommended to avoid any Lexus models from those years due to their substandard performance and other issues that may arise.
2007 Lexus ES 350
2008 Lexus ES 350
2009 Lexus ES 350
2013 Lexus ES 350
The 2007 Lexus ES 350 had its share of issues with quality and reliability, most notably the melting dashboard. Despite this, it was no worse than other models from the same year, and as time passed, these issues were rectified in subsequent years until 2013, when an increase in consumer complaints and component failures occurred.
Worst Years Of Lexus ES 350
The 2008 Lexus ES has been widely regarded as one of the least reliable models from Lexus. It has experienced a great deal of difficulties, with many complaints being made about it compared to the 2007 model. Furthermore, this year's car has had higher maintenance costs and more issues at lower mileage, making its reliability even worse than before.
What Makes These Lexus ES 350 Years Worth Avoiding?
2007 Lexus ES 350 Problems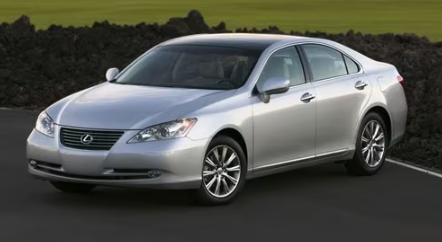 Complaints regarding the 2007 Lexus ES 350 have been numerous this year. Reports indicate various issues, such as faults with interior accessories, engine problems, windows and windshield defects, blown engines, oil seepage from timing chain covers, GPS failure, ticking noises, and stuck accelerators.
In addition to these issues is one severe problem – the dashboard can actively melt when exposed to heat. This has caused significant concern in the market, leading many drivers away from purchasing this model due to its lack of reliability and an inefficient customer care system.
2008 Lexus ES 350 Problems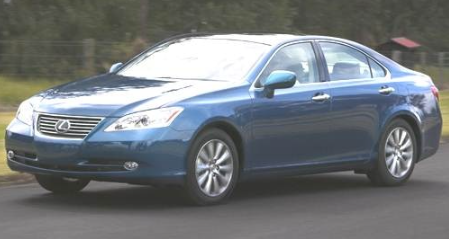 This year has been particularly challenging for drivers due to several issues. One of the most common sources of complaint was oil leaks, leading to poor fuel efficiency and unnecessary oil usage.
Additionally, infotainment blackouts prevented many from using their vehicles' Bluetooth, GPS, and radio systems. Some owners of the ES 350 also reported difficulties with operating the heating control due to outdated software. Finally, engine sounds, and an NHTSA report highlighted speed control problems.
2009 Lexus ES 350 Problems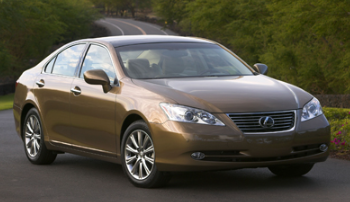 The Lexus ES 350 has had issues with its interior accessories each year, including a reported dashboard that melted. Customer complaints revealed that the dashboard could chip or become sticky and emit an odor of chemicals, which resulted in Toyota and Lexus being sued as a group in 2017.
Additionally, problems with the exhaust system and transmission have been documented, leading to shifting delays, grinding or leaping during acceleration, shaking sensations, whistling noises, or burning smells from under the hood. Ignoring these gearbox issues can lead to decreased fuel economy and even cause the vehicle to become undrivable.
2013 Lexus ES 350 Problems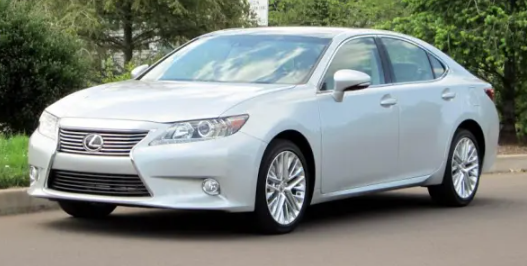 Electrical issues are expected at this time of year and can cause minor accidents. Examples include door locks that do not work, batteries that die overnight, computers that stop working, peeling paint, and water seeping inside the cabin.
One safety recall about unexpected braking due to the Pre-Collision System has been issued. Other models, such as 2014 and 2015, have had their setbacks, including oil leak issues with particular prevalence in the 2014 model and navigation tools with complex guidance for drivers causing frustration in both models.
Additionally, brake failure and unexpected acceleration have been reported in 2015 vehicles, which may result in jolting forward or backward despite having brakes engaged.
⚡️Another article: Lexus Gx 460 Warning Lights
Which Lexus ES 350 Years Are Safe To Buy?
The safest years for Lexus ES350 Series are:
2012 Lexus ES 350
2017 Lexus ES 350
2018 Lexus ES 350
2019 Lexus ES 350
The Lexus ES has always been desirable and luxurious, with many attractive features. It consistently scores high regarding dependability ratings, comfort levels, and performance capabilities. The 2012-2019 model years are especially noteworthy for their impressive exterior style and cosmetics that perfectly embody the look of a premium sports sedan.
Additionally, each year's model has an improved multimedia system designed to give passengers an even more enjoyable ride experience. As Earliar says, these cars represent some of the most reliable vehicles today and should be considered when purchasing a new car.
🎯Suggested article: Lexus Is 250 Years To Avoid
Final Words
The Lexus ES 350 is renowned for its dependability, performance, and comfort. Despite minor flaws such as oil leaks, irrationalities, and interior accessories issues, the car boasts countless positive attributes that set it apart from other vehicles in the same class. With this review of the best and worst years for the Lexus ES 350, one can quickly narrow their search to make an informed decision when purchasing this vehicle.