Which Lexus LS 460 years to avoid to ensure a reliable and enjoyable luxury driving experience? When searching for a luxurious car, the Lexus LS 460 is often at the top of the list. Its combination of luxury and subtle design makes it an excellent choice. Unfortunately, as with any vehicle, there can be complications during production and design phases; this was undoubtedly observed in the initial 2007–2010 year models of the Lexus LS 460, which were plagued with issues.
It is essential to take note when considering a purchase from these years so that you are aware of potential risks and can make an informed decision accordingly. Researching which years are considered to be the safest will ensure you get a reliable model from your investment in such an expensive car.
🚨You may be interested in: Lexus Is 250 Years To Avoid
Lexus LS 460 Years To Avoid (List Of Years)
The initial release of the Lexus LS 460 was met with negative feedback. Therefore, it is advised to tread with caution when considering the purchase of this model.
This article provides a list of Lexus LS 460 model years to be avoided:
2007 Lexus LS 460
2008 Lexus LS 460
2009 Lexus LS 460
2010 Lexus LS 460
Worst Years Of Lexus LS 460
2007 Lexus LS 460 has been deemed the worst year due to its high frequency of issues. This model is commonly referred to as the "worst year" and should be avoided at all costs because, according to a company, it has the highest complaints of the dashboard and door panel melting with costly repair expenses and average miles when problems arise.
What Makes These Lexus LS 460 Years Worth Avoiding?
The Lexus LS460 has been a popular car among owners; however, numerous recent complaints have been lodged against specific model years. After careful evaluation of the feedback received, these particular model years have been placed on an avoid list. To further explore the issue regarding this particular car line, it is necessary to take a closer look at all of the Lexus LS460 year models that are currently available and the various issues associated with them.
2007 Lexus LS Problems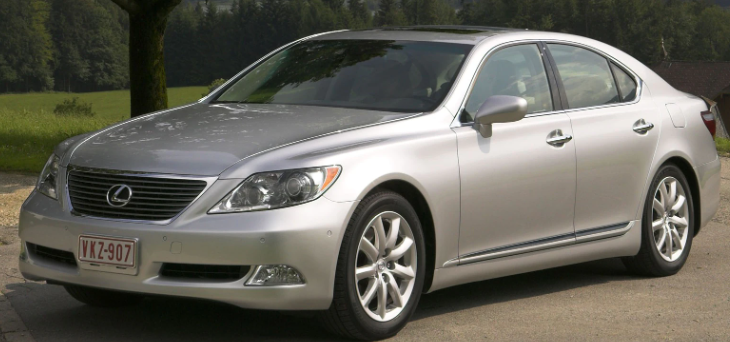 For 2007, the top three categories of complaints revolve around problems with interior accessories, brakes, suspension, and steering. In total, there have been approximately 20 complaints submitted. Complaints about internal faults include a melting dashboard and door panels, defective glove boxes, and an improperly seated seat.
2008 Lexus LS Problems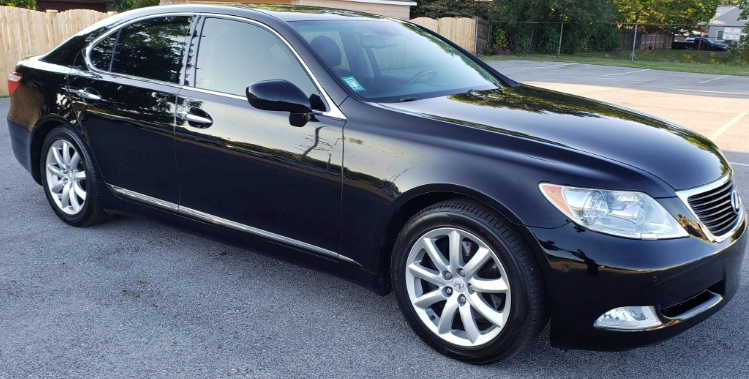 The Lexus LS460 has been subject to numerous issues over the years. In 2008, 15 problems were reported in the interior accessories category, with Melting Dashboard & Door Panels being the main issue. Engine issues included a blank navigation display screen and smoke coming from the starter.
Additionally, lower control arm bushings were found to be prone to shattering and other issues such as warped rotors, brake actuators, wind noise, and air pressure. Lastly, there have been reports of audio system malfunctions due to the Mark Levinson Amp failure.
2009 Lexus LS Problems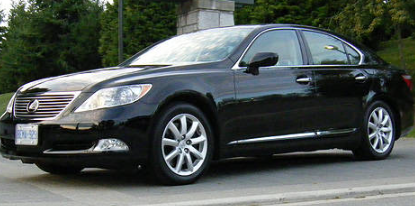 It has been reported that many automobiles manufactured between 2007 and 2010 have experienced ABS and VSC lights turning on while driving due to a faulty brake actuator. This poses a significant threat to the safety of the vehicle, as it is in charge of distributing power to all brakes.
Furthermore, 2009 model-year vehicles were part of a recall due to steering wheels becoming off-centered up to 90 degrees. The NHTSA issued this recall for 3800 automobiles affected by this issue. Additionally, another recall was issued concerning a fuel leak at the fuel pressure sensor/fuel pipe, which impacted 422509 cars.
2010 Lexus LS Problems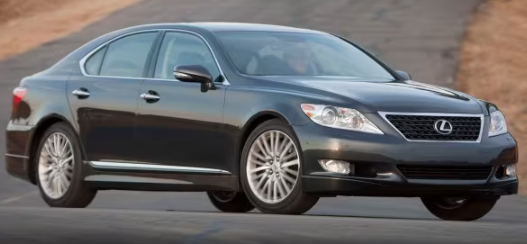 This year's models of the Lexus LS460 tend to have fewer issues than other models on the list. Engine and gearbox problems, dashboard melting, brake actuator failure, and suspension issues are all still possible in this model; however, their frequency is much less compared to earlier versions.
🚀Recommended article: Lexus Ct 200h Dashboard Warning Lights
Which Lexus LS 460 Years Are Safe To Buy?
The safest years to buy an LS 460 are:
2011 Lexus LS 460
2012 Lexus LS 460
2013 Lexus LS 460
2014 Lexus LS 460
2015 Lexus LS 460
2016 Lexus LS 460
This sophisticated used luxury car model is perfect for those looking to spend under $20,000. Its impressive V8 engine and eight-speed automatic transmission provide a smooth and reliable ride, while AWD, all-wheel drive, and an ample wheelbase offer superior control. The 2011 Lexus LS certainly lives up to its reputation as a luxurious option at an accessible price point.
The 2011 Lexus LS stands out as a benchmark for luxury vehicles. Its cabin radiates tranquility, and its ride is delightfully comfortable.
It is undeniable that 2012 offers fewer issues than prior years. However, its cost remains disproportionate to the level of safety it provides. The price tag may be considered excessive considering the lack of problems associated with this year.
It is clear that the 2013 Lexus LS still competes effectively, despite its poor fuel efficiency and irritating infotainment system. The car offers a comfortable ride and interior space, making it an enjoyable experience overall.
The 2013 Lexus LS is a desirable used vehicle, offering a comprehensive selection of high-end amenities and an enjoyable driving experience. Additionally, the LS 460 provides numerous safety features to ensure peace of mind on the road.
The long wheelbase provides excellent stability. However, the performance fails to excite in comparison to other models. Nevertheless, it offers a respectable performance overall.
This 2014 Lexus LS 460 offers a luxurious experience at an affordable price and is highly regarded as a reliable super luxury vehicle. This option should be seriously considered for those seeking to match the splendor of European competitors without breaking their budget.
The 2015 LS is an excellent used vehicle with comfortable seats and a soft ride. Despite its low overall rating, it offers a large number of functions; however, the controller for the infotainment system can be challenging to use.
⚡️Other article: Lexus Dashboard Warning Lights Symbols
The 2016 Lexus LS is a viable option when it comes to used vehicles. It offers a wide range of features, including superior comfort, plenty of internal space, and top dependability ratings. However, some flaws prevent it from achieving excellence.
The LS has low fuel efficiency and underwhelming handling compared to other cars in its class. Despite a host of technological features, some may be difficult for the driver to operate.
The Lexus LS 460 models since 2013 have been widely acclaimed, typically outpacing competing premium vehicles in terms of performance. The 2011 model is often seen as the best choice due to its combination of competitive pricing and superior performance.
Final Words
When researching a pre-owned Lexus LS 460, 2007 should be avoided as it is the worst year for this model. However, if you are looking for a dependable car with excellent efficiency, 2011 is said to be the best year for this model. This article aims to provide additional information to assist those searching for their ideal vehicle.
🚀Recommended article: Lexus Master Warning Light Reset