Mustang, the American legend car series produced by Ford Motors, is renowned for its performance at an affordable price. However, specific years of Mustang models have not met Ford's reliability standards and should be avoided when purchasing a vehicle.
To determine which model year Mustangs are safe to buy and what common problems to look out for, one should read the article that discusses specific Mustang issues from particular years. The report provides valuable information on which models may cause complications after purchase and some advice on how to avoid these issues in the future.
🎯Suggested article: C4 Corvette Years To Avoid
Mustang Years To Avoid (List Of Years)
Ford has been a leader in the car industry for more than 55 years, and its Mustang models have become a household name among car enthusiasts. Through the years, Ford has made great efforts to modify and update their vehicles with features that meet customer demand.
Despite this, not all of the Mustang models released over time have achieved equal levels of success. Some models are known to be particularly troublesome and unreliable due to design flaws or poor-quality components.
What Are The Worst Years Of Mustangs?
The Ford Mustang is a classic automobile often sought after by car enthusiasts. Unfortunately, specific model years have been noted to present issues with reliability. 2005, 2006, 2007, 2011, 2012, and 2015 are the most commonly reported years that experience these problems.
This can range from engine troubles to electrical malfunctions and can be costly for owners when repairs need to be made. As such, it is highly recommended that consumers avoid purchasing vehicles of these particular model years if they want a reliable ride.
2005 Ford Mustang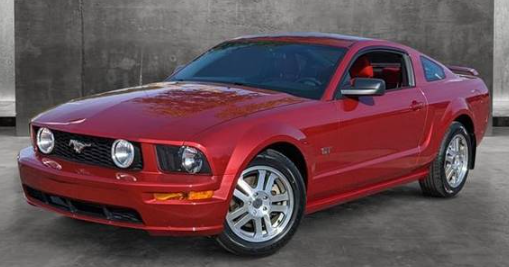 Numerous complaints have been filed regarding the 2005 Ford Mustang model this year, which has resulted in the National Highway Traffic Safety Administration (NHTSA) issuing nine recalls. Most reported issues pertain to electrical problems, interior defects, bodywork/paint damage, engine malfunctioning, fuel system flaws, and transmission failures. Commonly mentioned symptoms include complete transmission failure, paint oxidation, and water leaks on the passenger side floor area of the car.
In response to consumer reports and feedback from owners of these vehicles, Ford Motor Company is actively working to address all identified issues related to safety and reliability concerns with their product. They are committed to providing a safe driving experience for owners of their cars and restoring customer confidence in their brand's quality assurance standards.
2006 Ford Mustang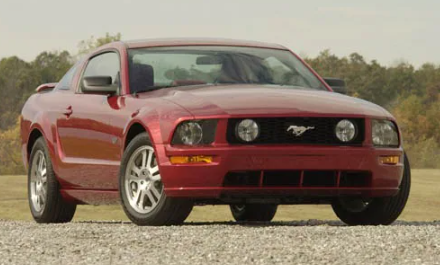 This year's Mustang models have generated much discussion, with 727 complaints reported against them. The National Highway Traffic Safety Administration has noticed and officially issued nine recalls for the 2006 Ford Mustang due to some issues reaching an unacceptable level of severity.
Complaints from owners generally focused on problems related to body/paint, electrical systems, engine performance, transmission system integrity, fuel system reliability, and interior accessories. Reports involving transmission failure, paint bubbling, and water leaking into the vehicle's passenger cabin were of particular concern.
2007 Ford Mustang
This year has been challenging for the Ford Mustang models, with 789 complaints being lodged and nine recalls initiated by NHTSA due to the severity of the issues. Most of these complaints have focussed on body/paint, electrical, and transmission system-related problems. These include paint blistering, difficulty or failure when shifting gears, and transmission failures. Consumers have also highlighted these as some of their main areas of concern regarding their vehicles' performance.
2010 Ford Mustang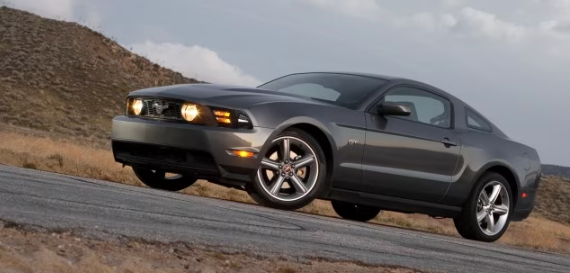 The 2010 Ford Mustang models have experienced several consumer complaints this year, with 332 issues reported and six recalls issued by the National Highway Traffic Safety Administration. The most common issues are body/paint defects, interior problems, and air conditioning or heater malfunctions.
Among these, the most commonly cited issues are corrosion on the vehicle's hood, water leaking into floorboards, and complete transmission failure.
Given the volume of complaints from consumers regarding their vehicles, it is clear that Ford needs to take steps to rectify any potential safety issues to protect its loyal customers and restore confidence in its products.
2011 Ford Mustang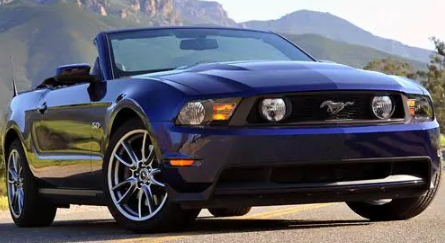 This year's models of Mustang vehicles have been met with a host of issues, as reported by Carcomplaints.com. Consumer complaints focus on body/paint, engine, and transmission system-related concerns, including paint flaking off the front end of the hood, body corrosion build-up under color, damaged pistons, and blocked & blown engines. In addition to user feedback, The National Highway Traffic Safety Administration (NHTSA) has issued five recalls against the 2011 Ford Mustang.
2012 Ford Mustang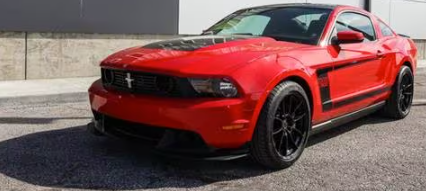 The 2012 Ford Mustang models have been met with many complaints this year, leading the National Highway Traffic Safety Administration (NHTSA) to issue seven recalls for user safety concerns.
According to Carcomplaints.com data, 664 complaints were received, mostly related to body/paint issues, engine performance, suspension problems, interior accessories malfunctions, and transmission-related issues. The most frequently reported problems include corrosion on the hood, slipping during acceleration or deceleration moments, stopped acceleration, and paint peeling off from the hood area.
2013 Ford Mustang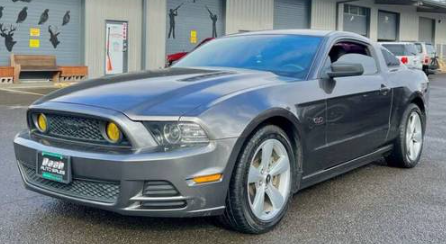 Reports indicate that the 2013 Ford Mustang has received many user complaints this year, with 339 lodged with the National Highway Traffic Safety Administration (NHTSA). In addition to these consumer complaints, NHTSA has issued six recalls associated with the vehicle.
Most customer reports involve issues related to body/paint, cooling system, and engine components. Common problems include paint bubbles or peeling, water pump failure, and failed throttle bodies. Consumers are advised to take their vehicles for inspection if they notice any irregular operation or appearance that could suggest an issue is present.
2014 Ford Mustang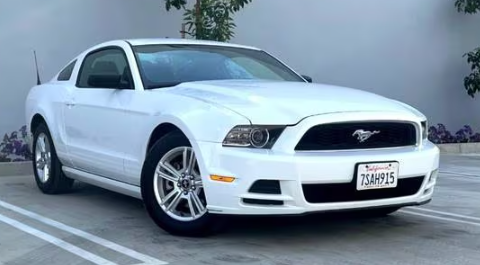 This year's release of the 2014 Ford Mustang has had numerous complaints against it, with 463 total. NHTSA took note and issued four recalls due to safety concerns. Most complaints were related to body or paint issues, seatbelts or airbags, and engine-related problems. The most frequent grievances included a broken drivetrain during blowouts, bubbling paintwork, and the recall of airbags.
👀Look at this: Cadillac Cts Years To Avoid
2015 Ford Mustang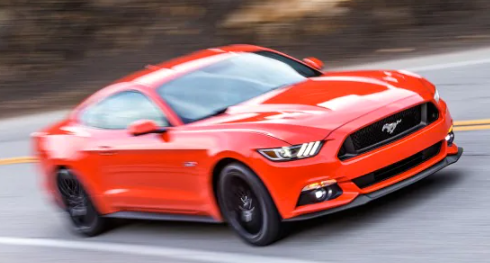 This year's Mustang model has not been without issues, as 510 complaints have been registered with the National Highway Traffic Safety Administration (NHTSA). This resulted in nine recalls being issued due to potential safety concerns. Most complaints focus on paint, engine, interior, and brake-related issues such as paint coming off, evaporator failure, and vibration in the driveshaft.
2016 Ford Mustang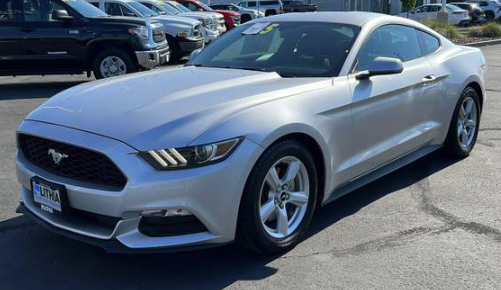 The 2016 Mustang has seen 305 complaints this year, resulting in two recalls issued by the National Highway Traffic Safety Administration (NHTSA). Consumers have reported various drivetrain, engine, and transmission-related issues, including vibration while driving, engine stalls or dies, and significant loss of power. A thorough investigation into these complaints is underway to ensure the safety of those behind the wheel.
What Makes These Mustang Years Worth Avoiding?
This article will explore the various issues commonly experienced with Mustang car models.
1. Body/Paint Problems
Mustang sports cars, particularly those manufactured between 2005 and 2016, have suffered from various body/paint problems such as oxidation under paint, bubbling paint, water leaking into the vehicle's interior, peeling or blistering around the bumper, and rusting. In some cases, excess corrosion has been reported on the Hood and Convertible Top linkage breaking at its pivot point and flaking paint off the Front end of the Hood.
2. Engine Troubles
Owners of Ford Mustang cars have encountered several engine-related issues over the years. These issues have been reported in the 2005, 2006, 2011, 2012, 2015, and 2016 models of the Mustang.
Common symptoms associated with these engine problems include a loss of power or stalling while driving, illumination of the check engine light, tapping sounds at idle, vibration while going, and burning oil odors. Furthermore, consumers have experienced valve spring failure and difficulty accelerating and starting their engines.
3. Interior Problems
Interior accessories malfunction is a frequent issue for many Ford Mustang users. According to Carcomplaints.com, this defect or problem has been reported in the sports car's 2005, 2006, 2010, and 2015 released models. Commonly reported symptoms include fuel gauge reading failure, wet floorboards, leather upholstery falling off doors, driver's seat adjusting lever not staying in place, and failed gas cluster, among others.
Additionally, door panels have been known to come off, shifter plastics can become jammed or broken, and seat handles break frequently.
🚨You may be interested in: Lexus Es 350 Years To Avoid
Which Mustang Years Are Safe To Buy Used?
For those in the market for a used Ford Mustang, Topspeed.com's The Best Ford Mustangs of All Time article presents five great options. These Mustangs are renowned classics and all-time favorites; they offer exceptional performance and style that will make any driver proud.
1964 1/2 Ford Mustang
1965 Ford Shelby Mustang GT 350
1967 Ford Shelby Mustang GT 500
1968 Ford Mustang California
1969 Ford Mustang Boss 429
Last Words
The Ford Mustang has left a lasting impression in the auto industry, having been one of the most popular sports cars among Americans for many years. As such, some of its release models are considered some of the best car models ever created. Despite this notable success, there have been specific years where the Mustang series did not perform as well; therefore, when looking for a new or used car, it is essential to consider these worst-year models and avoid them if possible.