If you're a farmer, you know the importance of a dependable tractor. After all, your tractor helps you get your crops planted and harvested each year. That's why paying attention to the New Holland warning lights is so important.
What Does the New Holland Tractor Warning Light Mean?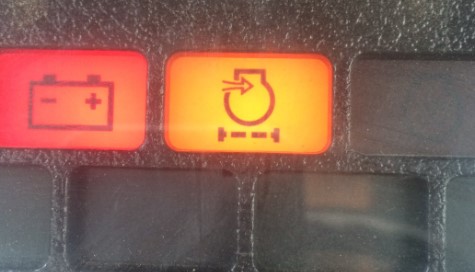 There are three main warning lights on most New Holland tractors: the engine light, the transmission light, and the brake light. Each of these lights serves a different purpose, and knowing what they mean is important.
See also: JCB Loader Dashboard Warning Lights and Symbols
The engine light is perhaps the most important of the three lights. It indicates that there is something wrong with the engine, and if it comes on, you should stop using the tractor immediately and have it checked out by a mechanic.
The transmission light indicates a problem with the transmission, which is responsible for shifting gears. If this light comes on, you'll likely notice that the tractor isn't shifting gears properly or making strange noises. Again, it's best to stop using the tractor and have it looked at by a professional as soon as possible.
If the light comes on while the tractor is in use, it is advisable to stop immediately and investigate the cause.
List Of Common New Holland Tractor Warning Light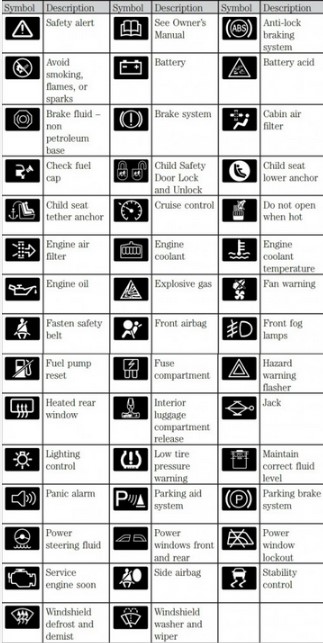 When operating a New Holland tractor, it is important to know the warning lights that may appear on the dash. These lights are designed to notify the operator of potential issues with the tractor. Understanding what these warning lights mean can help avoid costly repairs or accidents.
The following is a list of common New Holland warning lights:
Coolant Temperature Warning Light – This light comes on when the engine coolant temperature gets too high. If this light stays on, it indicates a problem with the cooling system, and the tractor should be shut down immediately to avoid damage to the engine.
Fuel Pressure Warning Light – This light comes on when there is an issue with the fuel pressure in the tractor. This can be caused by a clogged fuel filter or a problem with the fuel pump. If this light comes on, it is important to check the fuel filter and pump before continuing to operate the tractor.
Oil Pressure Warning Light – This light comes on when there is an issue with the oil pressure in the engine. Low oil levels, a dirty oil filter, or a problem with the oil pump can cause this. If this light comes on, it is important to check the oil level and condition of the filter before continuing to operate the tractor.
Battery Charge Warning Light – This light comes on when there is an issue with the battery charging system. A problem with the alternator or battery cables can cause this. If
How to Respond to the New Holland Tractor Warning Light?

If your New Holland warning light, it is important to know how to respond. Depending on the severity of the issue, you may need to call a service technician or take your tractor to a dealer. However, you can take some simple steps to troubleshoot the problem.
First, check the owner's manual to see what the warning light means. If it is a minor issue, you can fix it yourself. For example, add more oil if the light indicates that the engine oil level is low.
If the problem seems more serious, or you are unsure what to do, contact a New Holland dealer or service technician. They will be able to diagnose the problem and make any necessary repairs.
If you own a New Holland tractor, knowing the warning light on the dash is important. This light can come on for various reasons, so it's important to have your tractor serviced as soon as possible if you see it. By getting your tractor serviced regularly, you can avoid serious problems and keep it running smoothly for years.
🚀Recommended article: New Holland 134 Hydraulic Oil Equivalent
FAQs About New Holland Warning Lights Symbols
Who makes the New Holland tractor?
In 1991, Fiat acquired 80% of Ford New Holland, leading to the merger of Fiat, Ford, New Holland, and Claeys (which had been purchased by New Holland in 1964). Today, the ultimate owner of New Holland is Fiat.
Are New Holland tractors as good as John Deere?
There is a very minimal difference across the board when comparing New Holland and John Deere models. Both brands offer similar power output, weight, and performance metrics. The slight discrepancies between them may be more related to how one prefers to use the machine or their functionality needs. Ultimately, both brands provide a reliable and comparable product, allowing customers to make an informed decision without sacrificing quality or performance.
Where are New Holland tractors made?
New Holland compact tractors are produced in many countries around the world. The company's primary manufacturing facility is in Italy under CNH Global Industries. However, they also have production sites in China, Brazil, and the United States. All facilities feature modern equipment and top-of-the-line technology to ensure every tractor meets New Holland's high-quality standards.
Are New Holland Tractors Ford?
Ford acquired New Holland in 1985, creating the Ford-New Holland line. In 1990, Ford's farm equipment group was sold to Fiat and began phasing out the Ford name. However 2009, New Holland Agricultural made history by introducing the first hydrogen-powered tractor – the NH2 – which generated energy from renewable sources. This innovative new technology was a major milestone for worldwide agricultural machinery and sustainability initiatives.
How can one ascertain the hydraulic fluid level in a New Holland tractor?
To determine the hydraulic fluid level, one must cautiously remove the reservoir cap and extract the dipstick, wiping it clean with a dry cloth. Reinserting and withdrawing it again will allow for an accurate reading of the fluid level, ideally aligning with the maximum mark on the dipstick.
What transpired with New Holland tractors?
New Holland Tractors experienced a transition in ownership in 1947 when it was acquired by the Sperry Corporation, continuing its growth in farm equipment manufacturing. Subsequently, in 1986, Ford purchased Sperry-New Holland, and the company continued producing farm tractors and attachments.
Why is John Deere considered superior to New Holland in terms of tractors?
John Deere tractors are generally preferred for heavy work focus, excelling in hay baling, mowing, and light farm work. They are often chosen for plowing and digging jobs more than New Holland tractors, typically favored for traditional farm work.