Ford recently notified its users about their 7.3L engine's condition by providing several DTC (Diagnostic Trouble Codes). One of the codes is P0603, which carries a specific meaning. If you are receiving this error code and have no idea what it means, this article will provide detailed information on symptoms and methods for resolving the issue. It aims to help customers address any problems related to this particular code.
See also: Acura Mdx All Warning Lights On
What Does P0603 Code Means On 7.3L Powerstroke?

P0603 is one of the most common trouble codes for Ford's 7.3L engine, and it refers to a specific problem with the Keep-Alive Memory (KAM). This AI-like system stores information from every drive cycle, including changes made to the engine while driving on different types of roads. The Powertrain Control Module (PCM) uses this data to provide optimal performance based on the user's preferences; however, if it cannot access this KAM data after several attempts, P0603 will be generated as an error code.
Interesting Fact: The KAM is a particular type of Random Access Memory that remains powered by the battery when other components shut down – thus allowing it to store data permanently even during power cycles.
See also: Replaced Camshaft Position Sensor But Still Get Code
Symptoms Of Getting The P0603 Code On A 7.3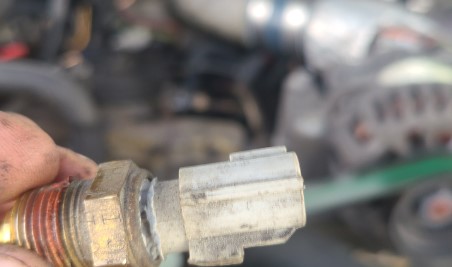 The Diagnostic Trouble Codes (DTCs) are generous enough to let us know about their existence through the various symptoms they present. The DTC P0603 is no different, and if you're noticing any of these warning signs, it's possible this code could be the culprit:
CEL (Check Engine Light) Is On
Engine Stalling Issue
The Engine Misfires Sometimes
The machine is Hard To Start
Rough Acceleration & Idling
Dramatically Increased Fuel Consumption
These symptoms are not absolute indicators that your vehicle has a P0603 code, so it's best to confirm with an OBD-II Code Scanner, which can be purchased for less than USD 50 from most automotive stores or online retailers.
See also: How To Reset Mazda 3 Key Warning Light
The Causing Factors Of The Error Code P0603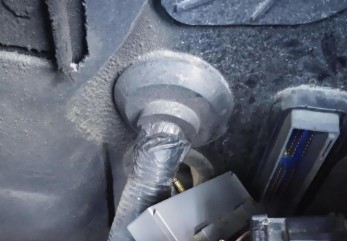 One of the most common causes of getting the Diagnostic Trouble Code (DTC) P0603 is using aftermarket engine management products. Besides, there are other factors that can contribute to this code being generated:
Keep Alive Memory is not receiving enough power
Battery or Keep Alive Memory has shorted out
Loose connection and battery terminal corrosion
Malfunctioning wiring of Keep Alive Memory (KAM) & Keep Alive Power (KAPWR)
Damaged Keep Alive Memory or Powertrain Control Module  PCM internal fault due to water intrusion
Faulty battery and charging system.
See also: 2017 Hyundai Elantra Headlight Warning Light
How Serious Is The Code P0603 On 7.3 Powerstroke
The DTC P0603 can range in severity from utterly harmless to damaging the engine entirely. Vehicle owners must know this and take the following steps to solve the issue immediately. The results of a P0603 error code differ depending on the make and model of the car, so it is essential to read further into this article for more information.
How To Solve P0603 Error Code On 7.3L Powerstroke?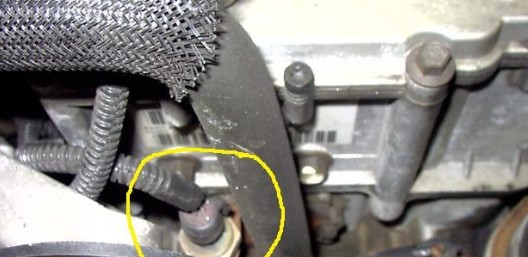 P0603 is a fairly straightforward code to diagnose and can be done with essential DIY tools. To properly troubleshoot the code, it's crucial to have a battery charger, flashlight, multimeter, and an OBD-II Code Scanner on hand. Once equipped with these items, the next step is to begin following the diagnostic steps necessary to pinpoint the root cause of this DTC.
Wait Or Remove Aftermarket Engine Management Products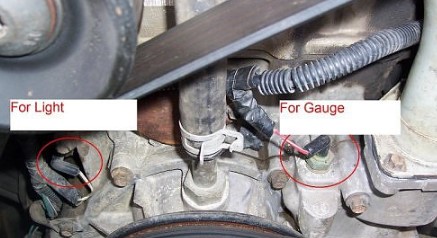 Engineering the truck with aftermarket engine management products is a commonly accepted practice and can lead to an error code P0603. To fix this issue permanently, every aftermarket part must be removed. Fortunately, in most cases, the code will disappear within a few days of installing these products.
Check Your Battery Health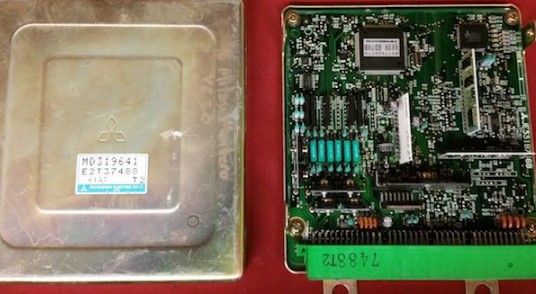 A car battery charger should be used to fill the battery. The code can then be removed with a scanner tool, and the car can usually be driven for a week or so. If the DTC reappears after this period, likely, the battery cannot produce enough power for KAM even when charged by the truck itself. In this case, it is recommended that the battery is replaced to solve the error code permanently; however, replacing fuses may still prove successful before taking this step.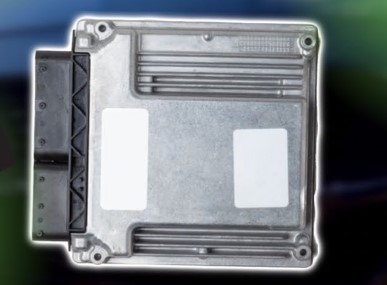 It is essential to check the battery cables thoroughly for any signs of damage, corrosion, or loose connections. If any of these are present, it is recommended that they be replaced to resolve the battery issue. Proper care should always be taken when dealing with wiring and other electrical components to ensure safety and a successful outcome.
Check For PCM Wiring Leakage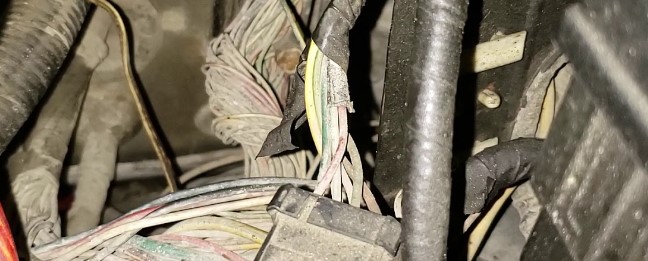 The PCM wiring can be a critical factor in causing this error code. It is essential to ensure that the power supply line provides enough voltage, 12.5V, to the PCM. If the voltage reads as 12.5V, it may still be necessary to check for any wire breakage or loosening by bending the wire and testing again; if there is a change in the voltage reading, then it indicates an issue with either of these two things and should be replaced with a new power supply line for optimal results and a resolution of this error code.
Update To The Latest PCM Software Version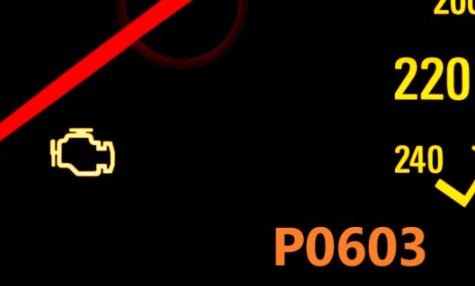 Manufacturers often release PCM software updates without mass awareness. Consequently, running the PCM on outdated or older software can lead to the P0603 error code. If you are experiencing this issue, it is suggested that you head over to your nearest dealer and update to the latest PCM software version. Doing so may resolve this issue; however, replacing your Powertrain Control Module may be necessary in rare cases where this does not fix the problem. A professional should only replace a PCM, as it requires expertise and special tools. Furthermore, purchasing the new module separately can help save money on labor costs.
How Much Does The DTC P0603 Cost To Solve?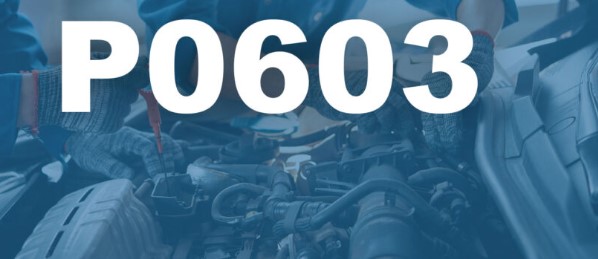 The fixing cost of the DTC P0603 varies depending on the solving method chosen. The resulting cost should not exceed $50 if a basic wire replacement is selected. Replacing the battery, however, will be more expensive at around $200. The most costly option is to replace the PCM; this process may require up to $1500+($250 labor costs).
It is essential to consider all options when determining how best to remedy an issue with a DTC P0603 error code, as there can be significant differences in associated costs. Carefully weighing these various solutions will help ensure that any repair bill does not become too high for one's budget.
Common Mistakes While Solving The P0603 Code
Those new to Ford's 7.3L can encounter mistakes while attempting to solve the P0603 error code. To avoid common missteps, it is essential that the voltage be read correctly when testing the power supply line and that all wirings, connectors, and harnesses are tested before testing or replacing the PCM. Additionally, if one has recently disconnected their truck battery, it is normal for a DTC to appear; however, this should dissipate after some days with no action taken. If not, all components mentioned should be checked to protect both wallet and engine health.
This article has delved into the details of DTC P0603, providing information that should enable readers to spot and diagnose this error code without too much difficulty. It is recommended that if further help is needed, professional assistance should be sought. Ignoring issues with a 7.3L Powerstroke due to the cost of hourly rates can often cause more harm than good in the long run.
Taking preventative measures such as seeking timely maintenance for your vehicle can save time and money spent on repairs down the line. If you suspect an issue related to DTC P0603 or any other codes, it would be prudent to seek out a qualified technician who can provide proper diagnosis and repair services for your needs.
🚀Recommended article: P1249 Code 7.3 Powerstroke
FAQs About P0603 Code 7.3 Powerstroke
How do I fix the P0603 code?
Ensuring a fully charged battery is essential for accurate measurements. An inspection should be conducted on the battery cables for signs of corrosion, damage, or loose connections. Further checks should be carried out on wires leading to and from the fuse box wiring harness. The engine control module and all related wiring should also be located and inspected. Taking these steps will help identify any issues that could cause P0603 and assist in rectifying them.
What is the cause of P0603?
When a P0603 code is detected, it usually indicates an issue with either the power or wiring process. This can be attributed to a blown fuse when something like a cigarette adapter shorts out and disconnects the Keep Alive Memory.
What is the P0603 backup circuit of the engine control module ECM?
It has been determined that a low battery voltage, discharged battery, or battery terminal disconnections may have caused the P0603 DTC. The voltage should be verified to ensure it is at least 11 volts with the ignition turned on. It is also essential to check that the cables connected to the battery are clean and securely fastened.
What is the keep-alive memory fault?
When the powertrain control module (PCM) fails its internal control module, keep alive memory (KAM) self-test, diagnostic trouble code P0603 is logged. This occurs when the results of such calculations do not comply with predetermined expectations.