The Chevrolet Suburban, highly recognized as Chevy or Chevrolet Suburban, is an iconic full-size SUV manufactured by the renowned Chevrolet Motor division of General Motors. Since its introduction in 1935 to the public, this model has been trusted for its dependability and longevity in the SUV industry.
However, some models released over the years have caused problems due to several engine issues, A/C inadequacies, brake malfunctions, and interior troubles. The 2007 and 2004 models specifically show off a variety of such concerns, which can be found with more details online. Before making your purchase decision on any Chevy Suburban model it is wise to research all potential risks associated with them so you can make an informed decision about what's best for your needs.
📢Read also: Cadillac Cts Years To Avoid
Chevrolet Suburban Years To Avoid: (With Reasons)
Since 1935, Chevrolet has been continually innovating its Suburban series's style, design, and structural configuration to improve features, performance, and drivability. However, it appears that not all models were held to the same quality standards. There have been reports of oil consumption beyond normal levels, air conditioner failure, issues with brakes and steering control, and transmission failure, which can lead to further complications.
In order to find the most reliable used Suburban model, one should avoid those released in specific years:
1999 Suburban
2003 Suburban
2004 Suburban
2005 Suburban
2007 Suburban
2008 Suburban
2015 Suburban
The Suburban SUV models of these mentioned years have placed the model at 21st in CarComplaints.com's Least Reliable Chevrolet Models category, with 1,142 received complaints and 18.34 on the PainRank™ scoring system. This was due to the notable engine, interior, electrical, and transmission issues coupled with expensive repair bills for those who experienced them.
1999 Suburban Problems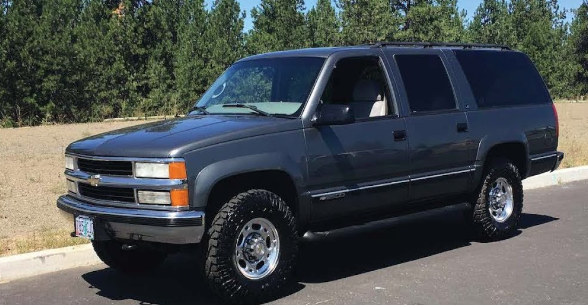 This particular model has been known to give consumers a number of issues regarding its engine, such as not being able to start, stalling when idling, misfiring, and coolant leakage. Furthermore, it is also noteworthy that other common problems include faulty door handles falling off, burnt dashboard lights, and transmission failure, along with heated seats that may not work correctly.
2003 Suburban Problems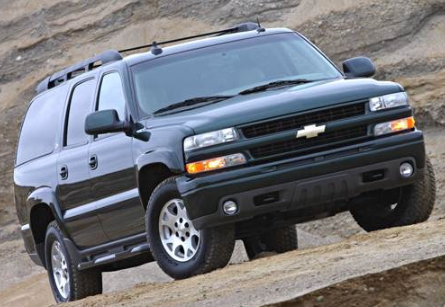 Consumers reported encountering several engine-related, interior accessories, and steering problems in 2003 models. Additionally, Carcomplaints.com highlighted issues with the transmission system and fuel pump failure as well as excess corrosion in brake lines causing fluid to leak out, resulting in brake failure.
2004 Suburban Problems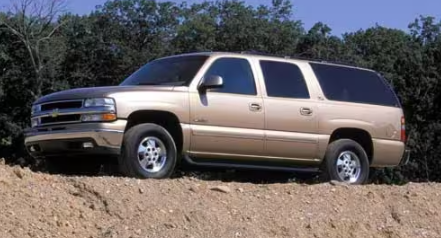 This year's released models had to contend with a great deal of criticism due to various electrical issues such as speedometer malfunctioning, unresponsive heated seats, defective power seats, and dead batteries. In addition, 2004 Suburban users also noted other problems like vehicle knocking when turning the wheel, the air conditioner blowing only hot air on the passenger side, and the A/C blower not functioning correctly.
2005 Suburban Problems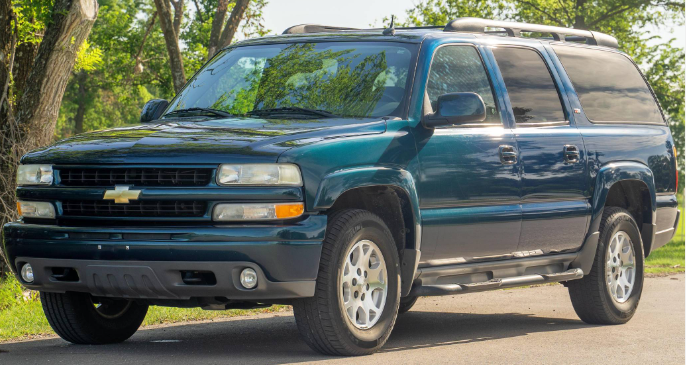 Consumers have reported a number of issues with their 2005 model cars on Carcomplaint.com, ranging from transmission failure to instrumental cluster malfunctioning to difficulty in rear door latch release. In addition, some users have mentioned experiencing an excess hard shift or speedometer malfunctioning, as well as air conditioner only blowing warm or hot air and fan blower motor squealing or complete failure.
2007 Suburban Problems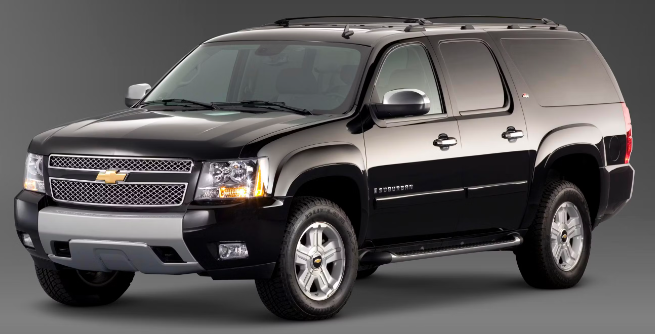 This year's models have been widely criticized due to the significant number of issues encountered with engine, interior, electrical, and transmission troubleshooting. Reports suggest these include knocking at engine start-up, excessive noise from the engine, and sudden shutdown of vehicle engines – often leading to complete engine failure owing to an excessive rate of oil consumption.
2008 Suburban Problems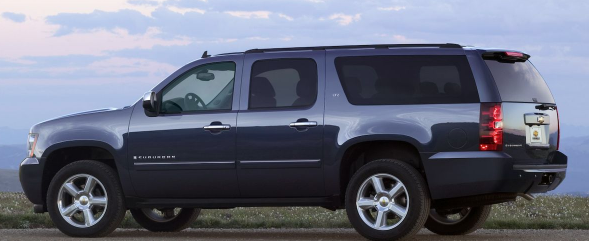 Consumers of the 2008 model reported several engine-related issues such as excessive oil consumption, sudden drops in oil pressure, the check engine light continuously illuminating, and engines running erratically or roughly. In addition to these problems, users also experienced minor defects or errors regarding electrical components, exterior accessories, and interior fixtures.
2015 Suburban Problems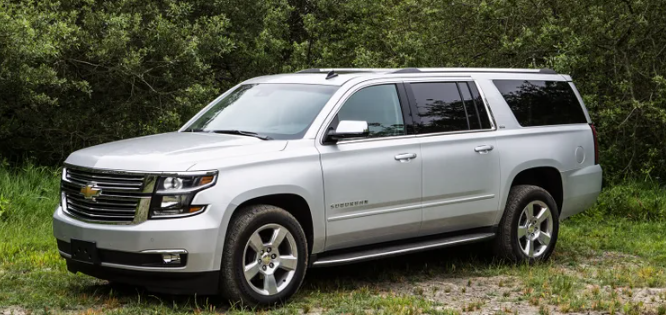 This year's models have been met with widespread complaints about the Air Conditioning, brakes, interior, body, suspension, and transmission systems. Reports from Carcomplaint consumers indicate that a vast number of these issues are due to the malfunctioning of the Air Conditioning system or its compressor clutch failing. Brakes, too, were subject to malfunctions as they often failed to engage correctly or even stopped working entirely. Interior panels also tend to come off between vehicle windows resulting in water leakage into cabins.
Worst Years Of Chevrolet Suburban
Avoiding the worst Suburban years is essential for those considering purchasing a used vehicle.
The 2004 Suburban Models
This year's Suburban models have had 624 complaints reported to the National Highway Traffic Safety Administration (NHTSA), along with seven recalls being issued as a result of the severity ratings. The most commonly noted issues were knocking when turning the wheel, speedometer failure and air conditioning blowing hot air – all having an average fixing cost of $200, $400, and $700, respectively.
The 2007 Suburban Models
In 2007, a total of 926 complaints were reported concerning the Suburban model. Four recalls issued by NHTSA due to Terrible severity ratings included excess oil consumption (typically requiring a $410 repair cost), transmission failure (typically costing $2,930 for repairs), and engine failure (which had an average repair fee of $5,800). These issues were especially highlighted among consumers.
The 2015 Suburban Models
This year's Suburban vehicles received a staggering 600 complaints, including ten recalls issued by the National Highway Traffic Safety Administration due to its terribly low severity ratings. Consumers reported widespread issues such as A/C failure (average repair cost of $1,100), brakes not working (average repair cost of $1,000), and transmission failure (average repair cost of $4,300). Such problems have left many customers feeling frustrated and disappointed with their purchases.
🚨You may be interested in: Chrysler Town And Country Years To Avoid
Most Common Problems Of Chevrolet Suburban:
Discovering the most common Suburban problems that make specific models worth avoiding is enlightening.
1. Engine Failure
Recently, Chevrolet Suburban owners have complained about minor engine problems on almost all SUVs. However, in 2007 and 2008, Suburban users reported much more severe issues that required attention. It is said that after every 500 to 1000 miles of operation, owners must fill up their vehicle engines with a new quart of oil.
Reports from Carcomplaint.com suggest the major engine problem surfaces around 76,000 miles with a minimum servicing cost of $4,100. Additionally, there are claims stating excessive oil consumption in 2007 models featuring aluminum block engines equipped with Active Fuel Management (AFM). The issue seems to be an uncovered AFM valve which may be fixed under warranty; however, this solution does not always work as General Motors also recommends replacing the entire engine in some cases.
2. Brakes Failure
It has been reported that several brake issues have been identified in the Suburban models released between 2003 and 2015. These issues include brakes not functioning properly, excess brake line corrosion causing fluid leaks, rusting of the brakes, premature wear off of brakes, traction controlling system malfunction, and faulty ABS systems.
Furthermore, customer reviews on Carproper.com indicate that some Suburban model brakes are difficult to control or hold and may even fail at times, leading to severe accidents if left unrepaired. Moreover, power brake problems can cause handling difficulties with the steering wheel and an inadequate response from the vehicle tires, further heightening the risk of devastating crashes.
3. A/C Malfunctioning
Suburban model releases from 2004, 2005, and 2015 have been known to experience issues with malfunctioning or complete air conditioning system failure. Consumers have reported symptoms such as compressor clutch failure, hot air blowing on one side only (particularly the passenger side), A/C only producing warm or hot air, and erratic stops in functioning. The most common cause seems to be condenser leaking due to frozen water vapor.
Which Chevrolet Suburban Years Are Safe To Buy?
Many users have tried and tested a variety of CHEVROLET SUBURBAN MODEL YEAR COMPARISON models, as depicted in the graphical representation:
2000 Suburban
2006 Suburban
2020 Suburban
The 2000 Suburban is the perfect Texas-size wagon to meet any long cross-country trip. It offers a comfortable eight-seat internal space and a way better ride, handling, and braking configuration than its previous truck-like prototype. The addition of an electronic stability control feature makes it an attractive option for those seeking an alternative to traditional SUVs and minivans.
Those looking for more cargo space, hefty towing capacity, and a roomy interior would find the 2020 Suburban ideal for large families living beyond suburban areas. With all these features combined in one package, this model has become popular among customers looking for an SUV that can turn into their home on wheels when needed.
🎯Suggested article: Chevrolet C5 Corvette Years To Avoid
Suburban's 2007 released models have been reported to have the most engine-related issues, according to the Carcomplaints website, with 226 complaints being registered against this year's vehicle models. This indicates a higher rate of incidents occurring compared to other years and makes it evident that extra caution should be taken when purchasing one of these vehicles.
Which Years Suburban Models Have Most Interior Defects & Problems?
According to Carcomplaints.com, the 2007 Suburban model has been reported to have the most interior-related issues. Reports indicate that 47 complaints were filed against this particular model's interior accessories. This makes it clear that there are potential concerns regarding the quality of these vehicles and their components. Consumers should be aware of any ongoing issues with their cars before making a purchase decision.
🎯Suggested article: Jeep Compass Years To Avoid
Despite critiques of today's article given by many Suburban customers, it is clear that no other crossover or SUV can offer the unique combination of features and abilities that Suburban models possess. This is why Suburban has earned distinction as the longest-running automobile model in history.