Toyota's Avalon is the company's flagship model, first released in 1994. However, some model years have been reported to have issues ranging from engine troubles to interior accessory difficulties. It is important to consider this information when deciding which years are safe to purchase and which Toyota Avalon years to avoid.
👀Look at this: Toyota Fj Cruiser Years To Avoid
Toyota Avalon Years To Avoid (List Of The Years)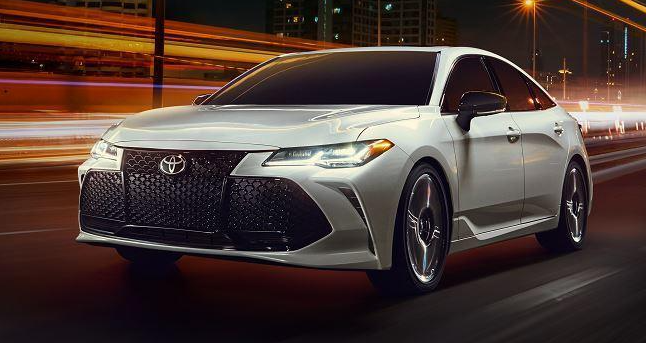 The Toyota Avalon has seen various model years since its debut in 1994. While each year may not be designed to be the same, they have all been met with varying levels of satisfaction from customers. Some models boast higher customer satisfaction ratings and fewer difficulties, while others receive lower ratings but still meet most of their owners' needs.
One should abstain from obtaining certain model years of the Avalon due to numerous reported problems.
2006 Toyota Avalon
2007 Toyota Avalon
2008 Toyota Avalon
2014 Toyota Avalon
The 2006 Toyota Avalon has been seen as unreliable compared to its predecessors, and the statistical response of those who have experienced it is largely negative. The 2014 model year saw costly issues, making it less desirable than previous models.
What Makes These Toyota Avalon Years Worth Avoiding?
1. Toyota Avalon 2006 Year Problems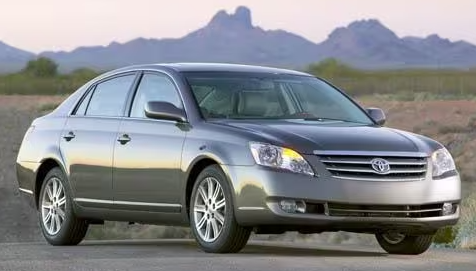 The 2006 model year of the Toyota Avalon has been met with many complaints, leading to severe damage to the manufacturer's reputation. Reports have indicated sudden power loss at around 60,000 miles into its service and an expensive engine replacement being necessary due to failure. Additionally, drivers have reported huge oil leaks that could potentially result in further mechanical complications.
Also, the model year encounters the following problem:
Complete Loss of Engine Oil with No Warning Light
Engine Knocking
Cracked Dashboard
Steering Rack Leakage
The Toyota Avalon of its first model year is universally regarded as one of the least desirable and should be avoided.
2. Toyota Avalon 2007 Year Problems
The 2007 Toyota Avalon was met with disappointment from consumers, as it displayed the same serious issues that were present in its predecessor. The dashboard tended to shatter without warning, and the sunshade ceased to work, while many drivers also reported oil leaks. Moreover, problems with the ignition coils and rattling noises emanating from the engine further hindered driver satisfaction with this model.
Also, the customers reported the following problems:
Transmission Stopped Working
Oil Baffle Failure
Cracked Dashboard
The new model year of Avalon has not been met with approval from buyers. It is advisable to forgo the newer version and opt for a different option to be on the safe side.
3. Toyota Avalon 2008 Year Problems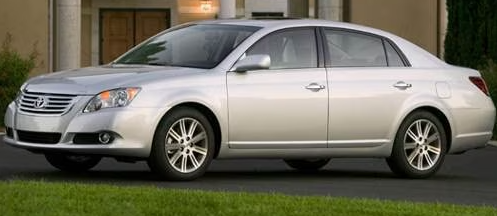 The 2008 Toyota model year had some issues that the manufacturer seemed to show little interest in resolving. It maintained its engine problems, which weren't as bad as the previous two years. Additionally, customers were disappointed by burned-out or rapidly fading lights. The steering system proved troublesome, too; rack and pinion leakage was a major problem with associated high repair costs due to the difficulty of replacement.
Also, the customers reported the following problems:
Headlights Go Out Randomly
Major Oil Leak
Dash Cracking
Rack and Pinion Leaking
This model year of the Toyota Avalon has been deemed a failure, and it is highly recommended to avoid buying one.
4. Toyota Avalon 2014 Year Problems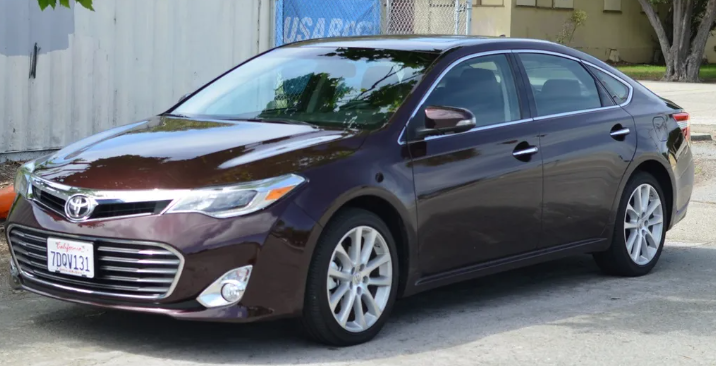 The 2014 Avalon was the most problematic of its model years, with more significant numbers of complaints. Customers reported that their vehicles experienced engine failure to start without justifiable cause and unpredictable acceleration, sometimes leading to collisions with barriers. Though it was expensive to fix these issues, no definitive solution has been found when transported to a manufacturer.
Also, the owner of this model year reported the following problems:
Squeaking Interior
Sudden Acceleration
Foul Odor
It is recommended that this model year of Avalon be avoided to save considerable repair costs.
🚀Recommended article: Toyota Prius Dashboard Warning Lights
Which Years Are Safe To Buy Used?
Toyota Avalon is a reliable option for those looking to purchase a car. It offers great value and has been proven to be an excellent investment, with minimal problems reported in certain model years. Consumers can feel confident that any of the various Toyota Avalon models on the market have been vetted and are safe to buy.
2010 Toyota Avalon
2012 Toyota Avalon
2016 Toyota Avalon
2017 Toyota Avalon
2018 Toyota Avalon
2019 Toyota Avalon
2020 Toyota Avalon
2021 Toyota Avalon
2022 Toyota Avalon
The Toyota Avalon 2020 has earned acclaim as the most reliable model thus far.
The 2020 Toyota Avalon is a fifth-generation sedan that offers exceptional performance on the road and good fuel economy. Inside, it features an elegant aesthetic with a 9-inch infotainment system designed to be user-friendly. Its overall design and features make it an ideal choice for any car enthusiast looking for a reliable vehicle.
⚡️Another article: Who Makes Toyota Oil
Final Thoughts on Toyota Avalon Years To Avoid
The Toyota Avalon is a popular driver choice, but it's important to consider the potential drawbacks of purchasing an older model. Cars from certain model years may require more frequent maintenance and repairs than newer models; this could lead to higher costs over time. It's also wise to have any used vehicle checked for safety and recall information before purchase to ensure peace of mind on the road.