The Volkswagen Jetta has been one of the classic names in sedans for decades, providing users with high mileage and exclusive comfort. It has seen seven generations since its introduction in the 1970s, and even with such an impressive track record, there have been a few bad years reported: 2006, 2009, 2010, 2013, and 2019.
Despite this drawback, many people purchase used models of the Jetta as it is known to be a reliable vehicle. However, potential buyers should take caution when choosing which model they will buy from these years; some are good experiences, while others should be avoided altogether.
 Similar content: Recognizing Broken Transmission Bands: Symptoms and Solutions
VW Jetta List Of Years To Avoid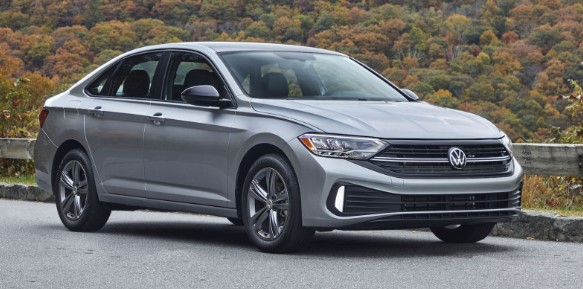 The Volkswagen Jetta is a popular, reliable vehicle but has been the subject of multiple reports from users due to issues that can ruin their experience. The odor emanating from HVAC vents and problems with ABS (anti-lock braking system), paint, window regulator, and electronic components have all been reported over time. Other troublesome issues include shifting problems and oil leakages. Although these particular issues do not appear to be experienced by users of all models, some specific ones have seen higher levels of complaint in this regard.
The Volkswagen Jetta list of years to avoid are:
2006 VW Jetta
2009 VW Jetta
2010 VW Jetta
2013 VW Jetta
2019 VW Jetta
Worst Year Of VW Jetta:
The 2009 model of the line-up has been deemed as the worst. Even though the 2006 model had more reported issues, it was not as severe as those in this year's model. The most prominent problem related to this vehicle is its malfunctioning ABS; this braking system allows for smoother control when steering and prevents the car from locking up while braking. However, due to problems with its functioning, there have been several accidents where stalling brakes or traction control were identified as factors contributing to these collisions.
👀Look at this: Porsche Cayman Years To Avoid
Jetta Problems by Year
2006 Volkswagen Jetta Problems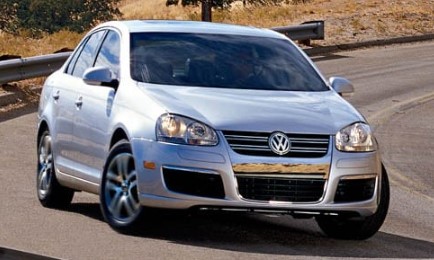 The 2006 Jetta model has been the most complained about of all Jettas due to its transmission failure issue that can cost up to $4,000 to repair. Camshaft problems and issues such as improper gear engagement, engine trouble, and check engine light activation in cold weather have also been reported. Further reports state stalling of the vehicle in neutral mode and jerky shifts were observed by users. The wiring harness on the driver's side is also short-circuited for some people. These issues make this year a must-avoid for those considering buying a used Jetta model.
 Suggested article: Ruthenium and Iridium Spark Plugs
2009 Volkswagen Jetta Problems
The 2009 Jetta is primarily considered the worst year for this model due to its life-threatening problems. Reports of inoperative ABS and stability control have resulted in crashes, fires, and injuries, with 11 such cases logged. The repair cost for these issues was approximately 2,320 dollars. Complaints about traction control and unexpected vehicle stalling, engine failure, and diesel particle filter failure were also reported.
⚡️Another article: C4 Corvette Years To Avoid
2010 Volkswagen Jetta Problems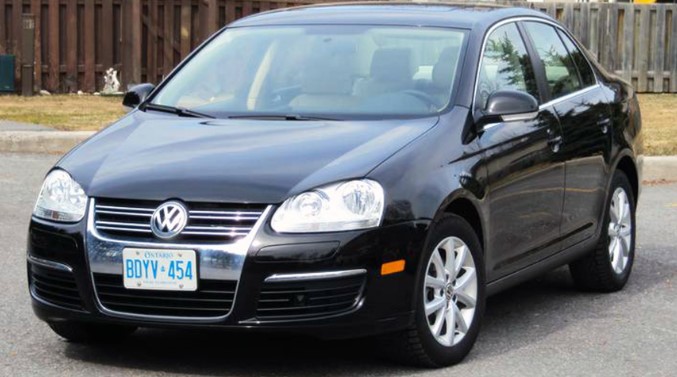 The 2010 Jetta encountered several issues, resulting in an overall unsatisfactory model. Users made numerous complaints, and the vehicle was recalled several times, making it an unreliable second-hand purchase. One of its most significant problems was fuel pump failure which could lead to the car stalling unexpectedly. Other issues included inadequate acceleration, defective check engine lights, and faulty stereo systems that cost around $600 to replace. Additionally, reports indicated radios dying at an average cost of $800 for repair or replacement.
2013 Volkswagen Jetta Problems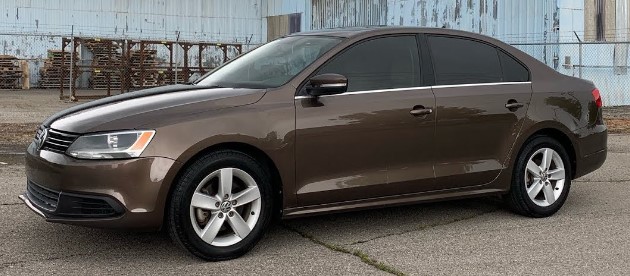 The 2013 model of the car has seen a high number of complaints regarding engine problems, with 119 NHTSA complaints recorded. The most common issue was that the engine would shut off during drives. This posed a severe risk to drivers as it could occur at speed levels such as 70 mph, leading to dangerous situations on the road. Additionally, fuel pump failures similar to issues faced by users of the 2010 model have been reported, and error lights have been known to malfunction. On top of this, consumers were also frustrated by keys being stuck in their ignitions. Due to these numerous issues experienced by users, it is recommended that potential buyers avoid buying this particular model year.
 You may be interested in: DTC C0561-71 | Symptoms, Causes and Solutions
2019 Volkswagen Jetta Problems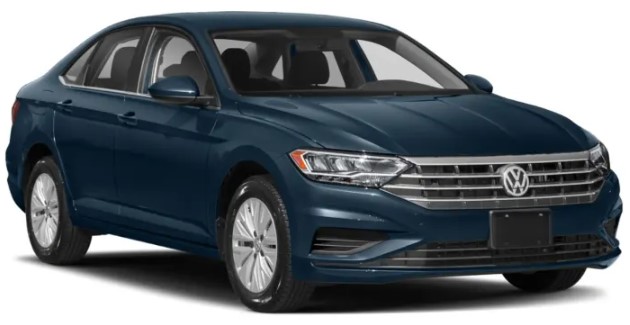 The 2019 Jetta model from Volkswagen has been met with significant consumer complaints. With a low rating of 1/5 from Consumer Reports, it is recommended to avoid this model. The transmission was the primary source of trouble for users, as grinding noises were often heard in both Normal and ECO modes. Additionally, excessive oil consumption and transmission slips added to the frustration experienced by drivers. Further issues included faulty bolts on the body of the vehicle and defective trunks, as well as transmission fluid leakages. Many customers have had bad experiences with this particular Jetta model, making 2019 an unfavorable year for potential buyers to consider when purchasing a new car.
💥See also: Suburban Years To Avoid
Which Volkswagen Jetta Years Are Safe To Buy?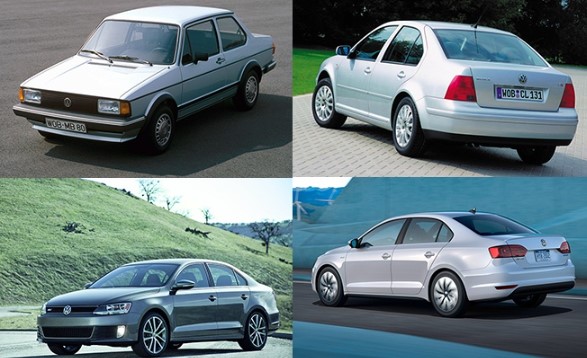 The 2017 model of the Volkswagen Jetta is widely regarded as one of the most reliable and loved models within the VW Jetta line-up. Its impressive consumer rating ensures an excellent experience for its drivers. The spacious interior with four-wheel disc brakes makes it a cozy vehicle with superb handling capabilities. Other than 2017, some reliable models are 2014, 2016, and 2020.
The 2020 model offers exceptional safety features such as an ABS braking system, post-crash response system, and stability control quality to ensure maximum security for its passengers during long drives. 2011 is a debatable year with mixed consumer reviews, but it remains one of the best-selling Jetta models worldwide. For older models, 2007 and 2008 can be considered due to their redesigns in 2007 and fast-shifting response in 2008, respectively.
In conclusion, all these characteristics make any of these VW Jetta models excellent choices for car enthusiasts looking for vehicle reliability and comfortability during rides. With multiple endearing features offered by different years' model ranges within this beloved line-up, every choice is worthwhile no matter which option they decide!
The Volkswagen Jetta has a longstanding reputation for reliability, but not all models provide the same satisfaction. High repair costs and complex maintenance can make owning a Jetta an inconvenient experience for some users. Complications with the vehicle generally increase as its mileage does, so making sure to purchase from one of the more reliable years is recommended to ensure that expectations are met from this historically sophisticated car.
🚨You may be interested in: Mustang Years To Avoid
FAQs About Volkswagen Jetta Years To Avoid
What years are suitable for Volkswagen Jetta?
Volkswagen Jetta is a reliable choice for those looking for a used vehicle. 2011 Volkswagen Jetta stands out as an excellent option with its solid compact car features, while 2017 and 2020 models offer significant updates that make them perfect choices for buyers. With careful research, potential owners can determine which model best fits based on their needs.
What year Jetta has transmission problems?
The Volkswagen Jetta 2018 made Consumer Reports' list of used cars to avoid, while the 2019 model receives a considerably higher amount of complaints regarding its transmission. According to Car Complaints, forty-five reports have been filed citing issues such as loud grinding and leaks.
What is the high mileage for a Volkswagen Jetta?
The Volkswagen Jetta has long been a popular choice for drivers looking for a dependable vehicle. This is partly due to its capacity to last more than 200,000 miles with proper maintenance. Assuming an average of 10,000 miles are driven annually, the car could be over 20 years old and still have plenty of life left.
Is a Volkswagen Jetta a reliable car?
Consumer Reports data shows that the 2010-2013 and 2019 models of the Jetta have been unreliable, with a tendency to experience pricey transmission and body hardware issues. Thankfully, these problems are not as prevalent in more recent models, resulting in J.D. Power awarded the 2022 model a reliability score of 79 out of 100.