Road Hugger Tires is a relatively new brand to the automotive tire industry, but it has already gained recognition for offering ultra-high-performance tires at an affordable cost. The manufacturers of this brand have been praised for their hard work and dedication to producing such a quality product. In today's article, readers will gain insight into who makes Road Hugger tires and what background information they need to know about them. There is no doubt that this company is sure to remain successful as its popularity continues to grow.
🎯Suggested article: Who Makes Stp Oil Filters
Who Makes Road Hugger Tires?
Road Hugger Tires is a private tire label owned and exclusively sold by the Discount Tire Company. Manufacturers Nitto Tire and Kumho Tire are responsible for producing the majority of Road Hugger tires for the company. These manufacturers have earned an esteemed reputation regarding tire production, making them well-suited partners for this exclusive venture with Discount Tire and America's Tire Company.
Where Are Road Hugger Tires Made?
Kumho Tire Company is a global leader in tire production, with multiple manufacturing plants and facilities in South Korea, China, Vietnam, and the United States. Established as an industry standard-bearer for quality tires, Kumho operates three major manufacturing sites in South Korea, along with other plants located throughout China. The company also maintains factories in Vietnam and Macon, Georgia, to supply brands like Discount Tire Company. Nitto Tire Company likewise has production facilities in Japan and the US. These are some of the most prominent places where road-hugger tires come to life.
Are Road Hugger Tires Any Good?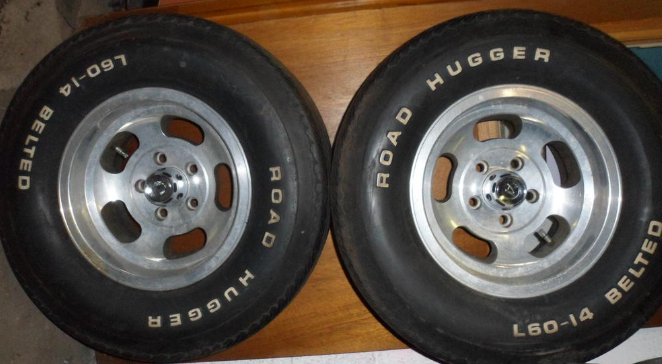 Road Hugger Tires offer several advantages for those looking for a budget-friendly yet quality tire option. These tires are manufactured by some of the biggest names in the industry to provide superior performance and consumer acceptance standards. The design of Road Hugger tires is specially crafted to give better grip and traction than regular touring tires, as well as more robust braking capabilities and increased acceleration traction. Additionally, these tires have been designed with good hydroplaning resistance to ensure motorists remain safe during inclement weather conditions.
Those who purchase a Road Hugger Tire are also eligible for free repair services under Discount Tire's treadwear warranty. This includes airchecks, flat tire repair, and even tire rotation service within an established time frame. All considered, Road Hugger Tires may not be able to compete with premium brands on the market; however, they do provide cost-effective solutions that meet safety standards and deliver reliable performance without breaking the bank.
🎯Suggested article: Who Makes Motorcraft Batteries
About the Manufacturer Of Road Hugger Tires
Kumho Tire is a tire manufacturing company with over 60 years of experience in the industry. It was founded in 1960 by Park In-chon and operated as part of the Kumho Asiana Group until 2018, when Chinese tire conglomerate Doublestar acquired it.
Kumho works out of its headquarters in Gwangju, South Korea, and Atlanta, Georgia, for the US market. The company manufactures tires under three different brands – Kumho, Marshal & Zetum – and has eight plants across four countries: South Korea, China, Vietnam, and Georgia in the US.
In addition, they have seven research centers located around the world, including two within America itself. They also have been associated with Daehan Tire since 1991, allowing them to export their products globally.
Nitto Tire Company is another well-established name within the tire industry that traces its roots back to 1949 when it was formed as a subsidiary of Toyo Tire & Rubber Co Ltd based out of Japan.
Since then, it has grown steadily both regionally mid-90s onwards but mainly on a global scale from the mid-2000s; today, Nitto is considered a worldwide success story thanks to strategic investments made throughout its history into production facilities in Japan, China, Malaysia, and the USA alike along with numerous other ventures dedicated solely towards research purposes such as those located in Akron Ohio or Birmingham England respectively.
All this combined makes Nitto's presence felt all around planet Earth, even if limited compared to some more prominent players like Kumho discussed previously.
What Are The Types Of Road Hugger Tires Available?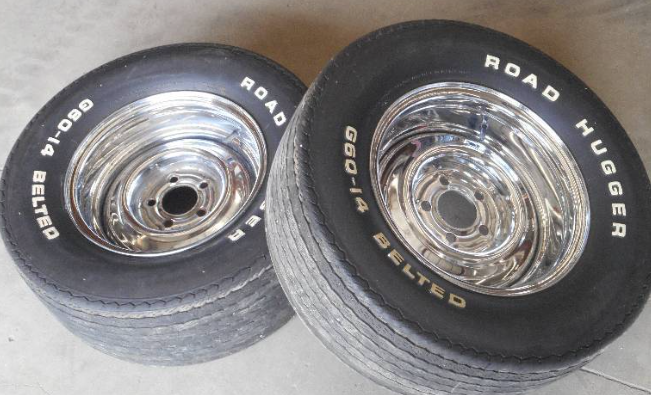 Road Hugger is now offering three types of all-season tires for its customers to choose from. An in-depth assessment of these tire models will help consumers decide which suits their needs best.
Road Hugger All-Season Tires
Road Hugger offers an exclusive line of all-season tires, promising reliable performance in various conditions. Featuring GT Ultra and GTP A/S models for Sedan, Coupe, Crossover, or Minivan vehicles, the Road Hugger brand provides dependable handling grip and good all-season traction regardless of the weather. Enjoy stable performance throughout the year with these superior tire solutions.
Road Hugger Passenger Or Car Tires
Road Hugger provides an exclusive line of passenger car tires that offer versatile performance and economy. The GT Ultra and GTP A/S tires provide durability, dependability, quality grip, and good traction, enabling them to be used on Minivans, Crossovers, Coupes, or Sedans.
Road Hugger Performance Tires
Road Hugger ensures robust control over braking, handling grip, and a stable and confident performance with its exclusive line of performance tires. In addition, two choices are available to boost further the Car, Van, Minivan, or Crossover's driving experience – the GT Ultra and GTP A/S models guarantee a more relaxed ride.
Where To Buy Road Hugger Tires?
Discount Tire Company is an exclusive retailer of Road Hugger tires, meaning they are the only vendor offering them. Customers can purchase these tires from any of the company's physical or online stores, with almost 1,076 locations in 36 states across the United States. Furthermore, Road Hugger tires are also available on various authorized e-commerce sites such as eBay.
What Are The Best Road Hugger Tires?
Road Hugger Tire brand offers top-ranked and recommended tires for review.
Road Hugger GT Ultra tires
Road Hugger GTP A/S
Road Hugger GT Eco
What Are The Best Alternative For Road Hugger Tires?
With Cooper, Kumho, Hankook, Toyo, or General Tire Brands available for selection, one can find a quality tire set at an affordable price.
🚨You may be interested in: Who Makes Supertech Oil Filters
Final Words
The Road Hugger Tires Brand of The Discount Tire Company is still a relatively new tire brand. It makes it understandable that potential customers may ask who makes Road Hugger Tires products. With this in mind, this article was created to provide those consumers with further information about the brand and its manufacturers so they can make an informed decision when purchasing the product.