Do you know which WRX years to avoid? In 2015, Subaru WRX developed a distinct identity that has become popular among enthusiasts. Based on the Impreza model introduced in 1992, the rally-bred sports car had some significant issues early on that must be kept in mind when considering the purchase of such models.
Common problems included engine troubles, gearbox issues, clutch sliding, and annoying sounds for specific models over this period. It is, therefore, essential to research well before buying a WRX from this era to avoid these potential pitfalls and ensure an enjoyable driving experience in the future.
🎯Suggested article: Hyundai Accent Years To Avoid
Subaru WRX Years To Avoid: List Of Years
It is suggested that specific Subaru WRX years to avoid when considering a purchase.
2015 Subaru WRX
2016 Subaru WRX
2017 Subaru WRX
Worst Years of Subaru WRX:
WRX has one year that is generally considered to be its worst.
2015 Subaru WRX
This model year of the Subaru WRX has been rated as the worst in terms of total complaints, repair costs, and average miles when issues arise. Furthermore, it has been reported that this particular vehicle experiences a higher rate of clutch plate and flywheel malfunctions than its predecessors.
What Makes These Subaru WRX Years Worth Avoiding?
Research conducted across various forums, websites, and owner comments on different platforms suggests several significant and particular difficulties associated with the Subaru Wrx. Consequently, avoiding the last few years of the model is advised. This article will explain why this is so.
2015 Subaru WRX Problems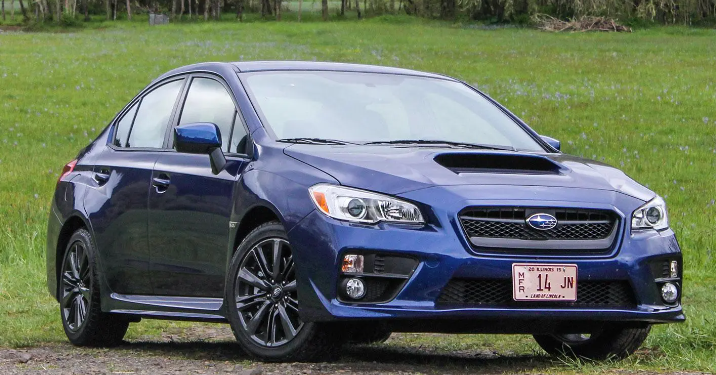 The clutch is a significant issue with the 2015 WRX. Many owners have reported issues with their clutch pedals. Other common complaints include problems related to its drivetrain, engine, and transmission. Internal engine failure is also frequently reported by owners of this model, which can be an expensive problem to repair or replace.
Additionally, two safety recalls about the WRX have been issued so far: a subwoofer wire that could overheat and catch fire and a turbo intake duct that could stop the engine's operation altogether. This has, unfortunately, contributed to the Subaru WRX's negative reputation in some circles.
2016 Subaru WRX Problems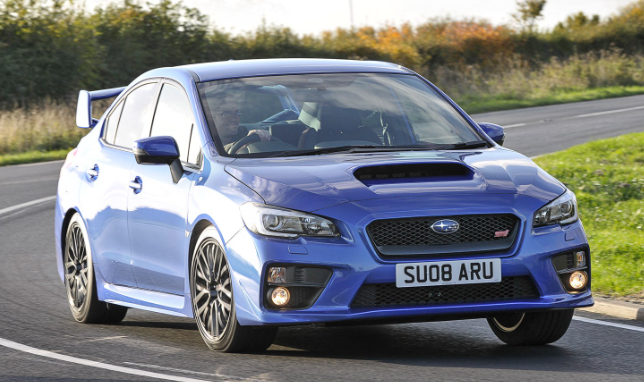 This year's model Subaru WRX has been reported to experience clutch issues, as with its predecessor. Some customers have also experienced engine and electrical difficulties in their vehicles. However, these instances are few and far between and thus do not present a major issue.
The company has issued two recalls for the 2016 WRX; one concerning potential air intake duct fracture, which may lead to an engine stall, and another regarding the automated emergency braking system potentially not performing optimally, leading to delayed halting of the car upon encountering an impediment.
🚨You may be interested in: Volvo Xc60 Years To Avoid
2017 Subaru WRX Problems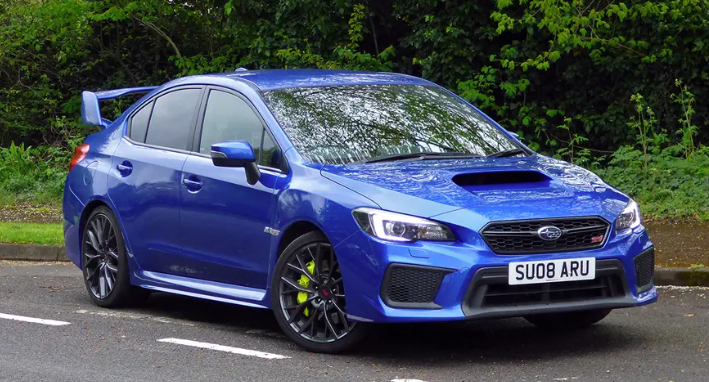 The 2017 Subaru WRX is a rare find, with only a few models available and few owners possessing them. Despite this rarity, reports of issues related to these cars' engines, drivetrains, and electrical systems have emerged.
However, according to J.D. Power's expected dependability rating for the model, the 2017 WRX still gets an average score of 2.5 out of five stars, indicating that these issues are not too familiar or severe enough to significantly bring down its overall ranking.
The significant problems of WRX are:
Engine Problems
The Subaru engine has been done to provide consumers with ample power for a thrilling ride; however, purchases of the WRX have left feedback expressing discontentment.
Bad clutch
Manual gearboxes are offered on a variety of Subaru vehicles. These clutch components adhere to the same high-quality standards as other components with Subaru models. If you experience an engine revving after releasing the clutch, smell a burning odor, or hear a high-pitched noise, it is likely time for costly maintenance to replace the clutch system.
Transmission Problems
The car may experience a slower shift, grinding when accelerating, shaking or whistling noises, and burning smells from under the hood, all indicative of a transmission problem. Taking quick action to diagnose and resolve these issues can help prevent further damage to the vehicle's system.
Windshield Cracking Problems
The auto glass of the WRX has been a source of numerous issues for owners. 2015 and 2016 models have been listed as particularly problematic, with clutches failing after extended use and electrical problems also being reported. This can result in high repair costs, making those two models years undesirable when purchasing a Subaru WRX.
🚀Recommended article: Lexus Ls 460 Years To Avoid
Which Years Are Safe To Buy Used?
The Subaru WRX has established itself as an excellent sports car in terms of performance and has achieved remarkable results in crash tests. After being revamped for 2018, the reliability of this model appears to be significantly improved, making it a worthwhile investment.
Here is the list of Subaru WRX that are safe to buy:
2018-2022 Subaru WRX
Though the 2018 Subaru WRX is an excellent vehicle for its enthusiast-worthy performance and all-wheel drive as standard, it has had its share of problems. Reports have included constant battery draining, malfunctioning eyesight systems, and hood latch sensor failure. While these issues may not necessarily be considered deal breakers compared to previous years' complaints, they should still be considered when buying a secondhand model.
The 2019 Subaru WRX is renowned for its speed and strength as a sport compact, with only one reported clutch issue noted. Furthermore, engine, electrical, and drivetrain issues are practically non-existent in this model year of the vehicle. This makes the 2019 Subaru WRX an excellent choice for those interested in reliable performance on the road.
Despite no significant changes this year, the 2020 Subaru WRX remains a good used vehicle. It is known for its reliable engines and agile handling, making it a dream to drive for those who prefer smaller cars on the road. Its features make it an attractive option for anyone looking to buy a pre-owned vehicle with confidence in its performance.
The 2021 Subaru WRX is a complex combination of elements that can be seen as positive and negative. On the upside, it's tight suspension and standard all-wheel drive give it excellent handling on winding rural roads, offering superior grip on any surface.
The WRX is known to be a challenging daily driver, even amongst sports cars. The transmission can be difficult to maneuver, and the ride can often be jarring on rougher roads. Additionally, the interior is quite noisy with its poor finishings.
The 2022 model year of the Subaru WRX is a complete renovation, featuring new aesthetics, an updated engine, and an enhanced infotainment system.
This extensive makeover makes these models one of the safest years to purchase regarding quality and longevity.
Subaru WRX models from 2018–2022 are all good choices, offering dependable performance without any persistent issues. Regular maintenance on these vehicles is comparable to that of other reliable cars, and no extra costs are expected.
Final Words
Considering the information on the Subaru WRX, this article would be a valuable resource for anyone looking to purchase one. However, it is advised that further research should be done to gain more specific knowledge and make an informed decision.