Ah, the Chevrolet Trax. If you're considering this vehicle, you might wonder about its reliability and common issues. Well, you're in the right place. Let's dive deep into the world of the 2022 Chevy Trax, shall we?
💥See also: 2006 Chevy Trailblazer Dash Warning Lights
2022 Chevy Trax Problems, Repair & Maintenance Costs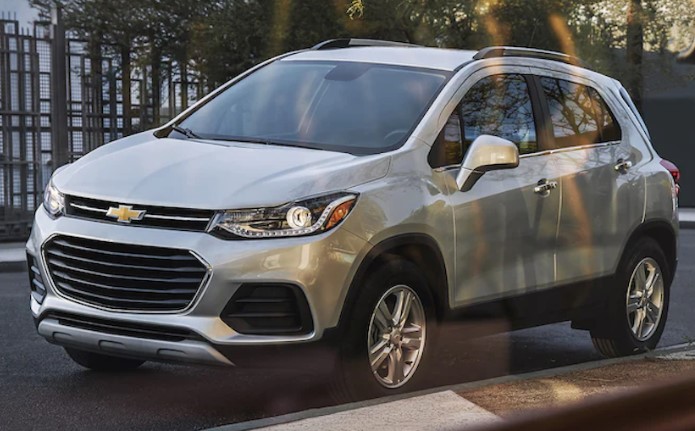 First, it's essential to note that the Chevrolet Trax Reliability Rating stands at a decent 4.0 out of 5.0. This places it 6th out of 7 for subcompact SUVs. It's not the top of the class, but it's pretty. What is the average annual repair cost? A cool $488. This means you're looking at lower-than-average ownership costs. And while the severity of repairs is standard, the frequency of significant issues is low. So, major repairs for the Trax are more the exception than the rule.
⚡️Another article: Chevy Malibu Years To Avoid
What's the Damage? 2022 Chevrolet Trax Repairs and Prices
Let's get down to brass tacks. Here are some specific numbers for you:
Air Filter Replacement: $76 – $93
Windshield Washer Pump Replacement: $114 – $157
Tire & Wheel Assembly Rotate & Balance: $79 – $100
Body Control System Diagnosis & Testing: $35 – $44
Transfer Case Output Shaft Oil Seal Replacement: $247 – $295
Heater Hose Replacement: $402 – $432
Power Lumbar Switch Replacement: $140 – $150
Oxygen Sensor Replacement: $261 – $310
Exhaust Manifold Gasket Replacement: $456 – $571
Antitheft System Control Module Replacement: $163 – $186
A Brief History of the Crossover SUV
Now, where does the Chevrolet Trax fit in the grand scheme? The crossover SUV segment officially started with the AMC Eagle in 1979 and gradually rose until the 2000s. Then, boom! A sudden surge in demand. Every car maker jumped on the bandwagon, from luxury brands like BMW and Audi to more affordable ones. And why? Americans' insatiable love for SUVs, of course.
Compact and subcompact crossovers became the show's stars with their blend of sedan-like fuel economy and SUV-like ground clearance. Among these, General Motors' Chevrolet Trax emerged as a budget-friendly option, with the 2022 Trax boasting an upgraded powertrain and a starting price of just $21,400. But it needs competition. The Ford EcoSport, Honda HR-V, and Buick Encore are all vying for a piece of the pie.
2022 Chevy Trax Problems: User Complaints and Issues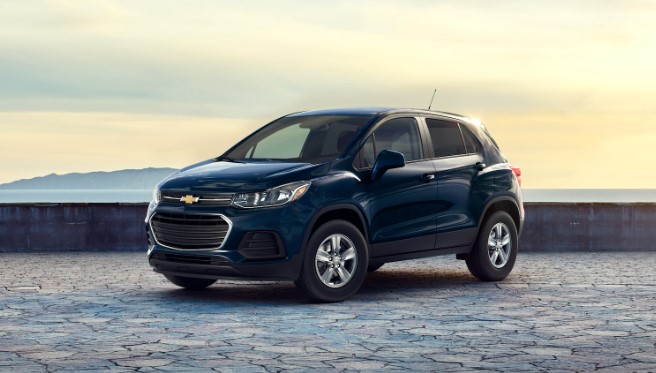 But let's address the elephant in the room: the 2022 Chevy Trax problems. Chevrolet vehicles, including the Trax, have had their fair share of issues, especially concerning powertrain, safety, and electrical systems. Some of the most common problems include:
Engine Problems: From power loss issues in the 2017 model to turbocharger cracks in the 2020 model.
Safety Problems: Airbags failed to deploy in the 2017, 2018, and 2019 models, and brake squealed and died in the same years.
Electrical Problems: Electronics malfunctions, especially in models from 2017 to 2019.
💥See also: Chevy Bolt Warning Lights
Which Model Year to Avoid?
Given the track record, it might be wise to steer clear of the 2017, 2018, and 2019 models. If you're eyeing a used 2020 Trax, inspect it thoroughly, especially for turbo failure issues.
🚨You may be interested in: Chevy Cruze Dashboard Warning Lights
Should You Buy a Used Chevy Trax?
The Chevrolet Trax is undoubtedly tempting, with its affordable price and compact size. But given its history of issues, buying used might be a gamble. If you do find one without the problems above, it could be a steal. Otherwise, consider alternatives like the Honda HR-V or the Buick Encore.
In conclusion, while the 2022 Chevy Trax has its perks, it's essential to be aware of potential problems. Knowledge is power, after all! Safe driving!