C3 Corvette is the third-generation sports vehicle model produced by Chevrolet Corvette between 1967 and 1982. This generation holds a record of running for 15 years. However, it also received some criticism for specific problematic models, such as 1977 and 1982, known to have engine, transmission, and brake issues. This article provides further information for those interested in learning more about the infamous C3 Corvette models.
⚡️Other article: C7 Corvette Years To Avoid
C3 Corvette Years To Avoid (List Of Years)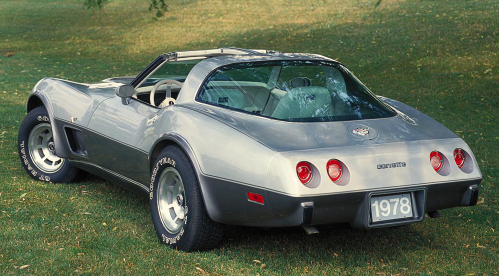 The introduction of the C3 Corvette in 1968 marked a shift in how sports cars were envisioned. The model was based on the second-run Mako II concept car launched in 1965 and featured several innovative features, including fibreoptic cables from lights to dash panels to detect malfunctioning bulbs or warning lights triggered by disconnection of seatbelts, open doors or low fuel levels.
Unfortunately, some C3 Corvettes have been reported with issues such as engine failure to start again after turning over, running rough, or stopping altogether; displacement engine with only 180 HP; and four-speed transmission no longer available due to emission regulations. However, despite these challenges, the C3 Corvette remains an iconic symbol of innovation for its time and continues to be a beloved vehicle among enthusiasts today.
It is important to remember to avoid the C3 Corvette models released in certain years when looking for a decent used car:
1969 C3 Corvette
1971 C3 Corvette
1977 C3 Corvette
1982 C3 Corvette
The C3 Corvettes of the years mentioned have been renowned for having a variety of mechanical and electrical issues, including engine troubles, Crankcase Ventilation/PCV valve malfunctions, brake maladjustment or failure, power window difficulties, interior and exterior wear-and-tear problems as well as transmission issues.
What Makes These C3 Corvette Years Worth Avoiding?
Many owners have reported dissatisfaction with specific model years of the C3 Corvette, so these years have been placed on an avoid list. It is essential to analyze further why this decision has been made to inform potential buyers about any issues they may face in owning a car from this generation.
1969 C3 Corvette Problems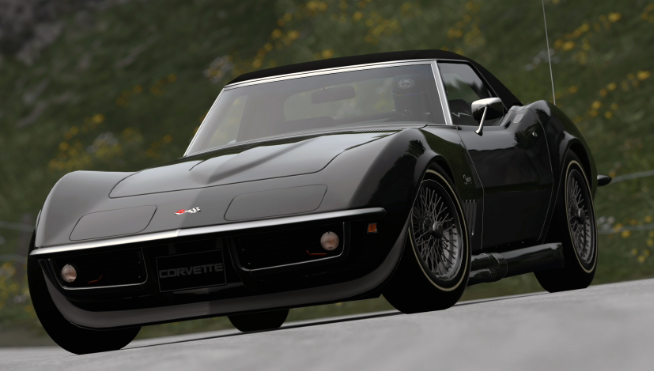 The 1969 C3 Corvette has many mechanical troubleshooting issues reported this year. The most common problems include engine overheating, improperly operating or damaged PCV valves, and improper sealing for the PCV grommets. Transmission issues have also been noted, such as broken diaphragms causing transmission fluid to draw into engines and smoke from the tailpipe due to fluid and diaphragm leakage.
Driver and passenger windows of this model are particularly prone to failure with window-rattling caused by damage or broken window regulator mounting brackets and anti-rattle cushions. Electrical-related issues like taillight loss due to extensive corrosion or rust buildup, leaked headlight actuator vacuum systems, door hinge failures yielding sagging doors, and various alignment concerns have also been reported.
To avoid these malfunctions in the 1969 C3 Corvette, users must be vigilant about routine maintenance checks as well as keeping an eye on any signs that could indicate trouble is at hand. Regular servicing can help prevent potential disasters due to mechanical faults, which may require costly repairs in the worst cases scenarios.
1971 C3 Corvette Problems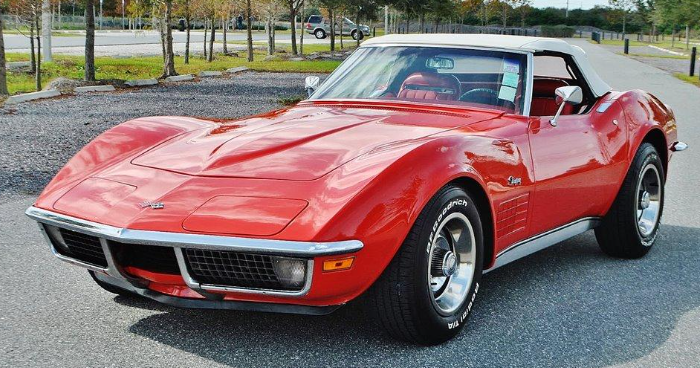 This year's model of the 1971 C3 Corvette has seen its fair share of user complaints about various issues. Reports include stretched parking brake cables, seizure of the parking brake shoes and levers due to excessive rust, leaks coming from the headlight actuator vacuum system impacting engine idling, worn-out rubber hoses in the headlight actuator vacuum system, door hinge failure, and worn-out shifter console.
The only solution offered for some of these issues was to replace or rebuild the entire parking brake assembly with an aftermarket option, which proved expensive and time-consuming. Such servicing could have been avoided had proper attention been given to maintenance regularly.
1977 C3 Corvette Problems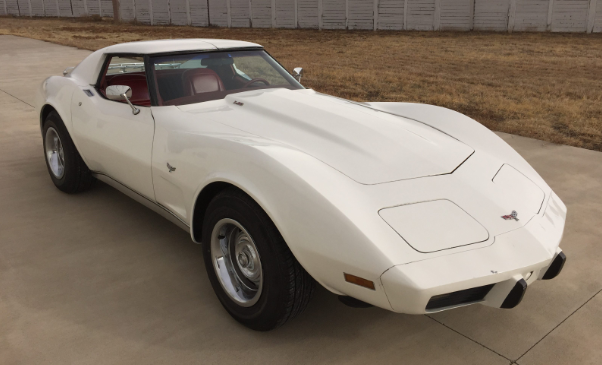 The 1977 C3 Corvette did not feature any significant changes from the previous model, which was a major downside for those looking to upgrade their vehicle. This prompted numerous complaints about its lack of improvements, and users were also unhappy with issues such as engine starting difficulty, low horsepower, power sputtering during acceleration, and shimmy due to emission-related problems. The only notable difference between the models was additional upgraded luggage and roof racks.
1982 C3 Corvette Problems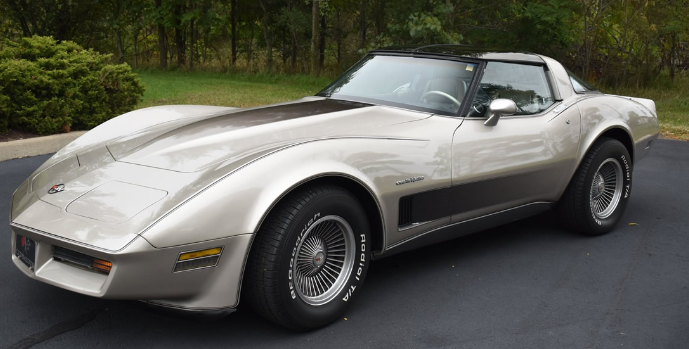 The 1982 C3 Corvette was modified to improve upon the model that preceded it. However, despite these efforts, users were ultimately disappointed with the results. Common issues included faulty power door locks, broken pigtail switches, and engine starts, followed by abrupt dying and stalling after warming up. Additionally, fuel pumps malfunctioned or failed ultimately while batteries drained prematurely, and taillight and marker lights malfunctioned. It became clear that engineers had worked half-heartedly when developing this model of vehicle.
Worst Years Of C3 Corvette
One should never forget to avoid the worst C3 Corvette years, as doing so can save them from spending additional money on servicing and repairs.
The 1977 C3 Corvette
The NHTSA has officially issued several recalls against the 1977 C3 Corvette model, including steering wheel center hubs prone to fail and horn button caps and lock levers with a brushed chrome finish not up to standard. Additionally, the rear brake calipers were manufactured with improper piston seals, and some of the models came with faulty or broken oil filters.
These potential troubleshooting issues should be considered when owning or using this C3 Corvette released model. It is essential to be aware of any technical difficulties from purchasing this vehicle to minimize any further inconvenience during its use.
The 1982 C3 Corvette
Due to potential issues, the National Highway Traffic Safety Administration (NHTSA) has issued several recalls on the 1982 C3 Corvette model. Reports state that some of these released models contained rear brake calipers manufactured with improper or faulty piston seals, potentially causing fluid leakage. Additionally, other reports have indicated that specific models were equipped with cracked or broken oil filters which can cause inadequate sealing and lead to engine oil loss or even a fire incident.
Drivers need to be aware of any potential troubleshooting issues their vehicles may face to ensure safe operation on the road. Although a detailed explanation was provided regarding possible problems related to this particular model, it is advised that users refer back to the NHTSA recall notices for more information and guidance.
📢Read also: WRX Years To Avoid
Most Common Problems Of C3 Corvette
Discovering more information about the most prevalent problems with C3 Corvettes may help one decide if some models are worth avoiding.
1. Mechanical Problems
The C3 model has suffered from common mechanical issues, especially engine-related troubles. One of these involves the replacement of the stock radiator fan and fan cover with an electric fan that can potentially lead to overheating. This is further exacerbated by improper or damaged PCV valves, essential components that help ensure proper pressure in the engine's crankcase. Some users have also noticed faulty seals around their PCV grommets, which could result in a leak if not fixed promptly.
Further problems include door window failure due to blown fuses or defective relays and failed power window motors for 1969 and 1974 models, respectively, while 1971 users had reported parking brake assembly failures that required either rebuilding or complete replacement from a dealer. Lastly, transmission problems were noted on specific C3 models like 1969 and 1982, where broken diaphragms caused fluid loss.
Ultimately, C3 owners need to be aware of any potential mechanical issues so they can take the necessary steps to resolve them quickly before they cause more damage. Regular inspection and maintenance should always be carried out as preventative measures against such occurrences to ensure optimal performance for your vehicle's longevity.
2. Electrical Problems
Users of C3 models from 1969, 1971, 1975, and 1982 reported issues with taillights and turn signal lights either working intermittently or failing.
Additionally, large amounts of corrosion or rust build-up were noted in the frame, birdcage, front of the rear wheels, front cross member around the framework of doors, and in windshield pillars.
Vacuum leaks were also a problem that existed for 1968 to 1981 model releases and could be seen coming from headlight actuator vacuum systems which affected engine idling. Door hinges caused potential sagging and alignment issues, such as broken door seals causing water leaks and unusual noises.
📢Read also: Suburban Years To Avoid
Which C3 Corvette Years Are Safe To Buy Used?
Most auto experts and consumers have deemed the following years' models of Corvette to be some of the safest options available, according to an article entitled "The Best Corvettes Ever Made" by Jeffrey Harper as published on Hotcars.com.
1973 C3 Corvette
1981 C3 Corvette
The 1973 C3 Corvette has earned a 5 out of 5 consumer rating from Cars.com, indicating its well-built and reliable design even as a used vehicle. This model also boasts decent resale value, making it an attractive choice for buyers for something affordable yet offering excellent power, acceleration, reliability, and smooth drivability. The 1981 C3 Corvette scored 4 consumer ratings out of 5, with 100% of users recommending it based on its beautiful color combinations.
Which Year's C3 Corvette Has Most Engine Overheating Problems?
Most consumers reported the 1969 C3 Corvette as the source of considerable trouble. Issues with this model were particularly highlighted, leading it to become infamous for its unreliable nature. Despite its popularity, these reports show many people remain wary of investing in a vehicle this year.
Which Year's C3 Corvette Has Most Transmission Problems?
According to most consumer reports, the 1982 C3 Corvette was reported to have transmission issues as a significant concern.
📢Read also: Audi Tt Years To Avoid
Final Words
Unfortunately, C3 Corvette production has been discontinued by the brand, and only used models are available in the market. It is advised to stay away from the C3 releases that had the most problematic models for a better driving experience.